Kutztown Auto's Community Blog
Our Sales & Services Teams thought it would be a fun and helpful way to help our valued customers find the best of each and one of their hometowns. We have employees from Quakertown, Allentown, Bethlehem and Reading! We asked our employees about best Chinese Food, Automotive Shop, Coffee Shop and Laundry Mat! Check out if your favorites made the list!
Pre-Owned Gas Friendly Cars & SUVs: The VIPs of MPG
With high gas prices making headlines once again, fuel economy is top of mind for many who are in the market for a preowned vehicle. At Kutztown Auto, we carry a wide range of fuel-efficient sedans, hatchbacks, and small to midsize SUVs. We also offer a stress-free and fun vehicle buying experience.
Here's a look at what you can expect when you trust Kutztown Auto with your next pre-owned vehicle purchase.
Read More +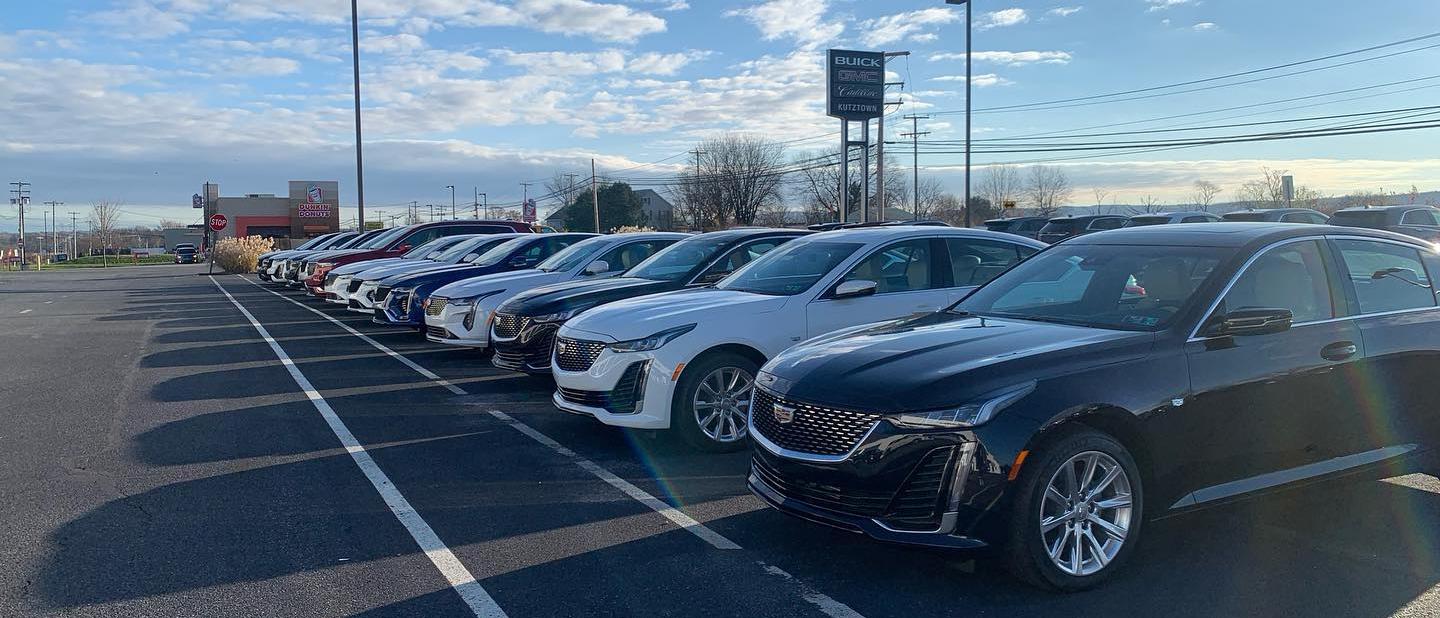 The Kutztown Difference: Premier Pre-Owned Pickup Trucks & SUVs
You may have heard that it's a challenge to find a great pre-owned vehicle in today's market, but at Kutztown Auto, we have a large selection to choose from! Whether you're looking for a small pickup, a full-sized family SUV, or something in between, we'll help you find the perfect vehicle for your needs. Want to learn more before you get started with your vehicle-buying journey? Here's a look at the answers to some of the most common questions we hear from our customers every day.
Read More +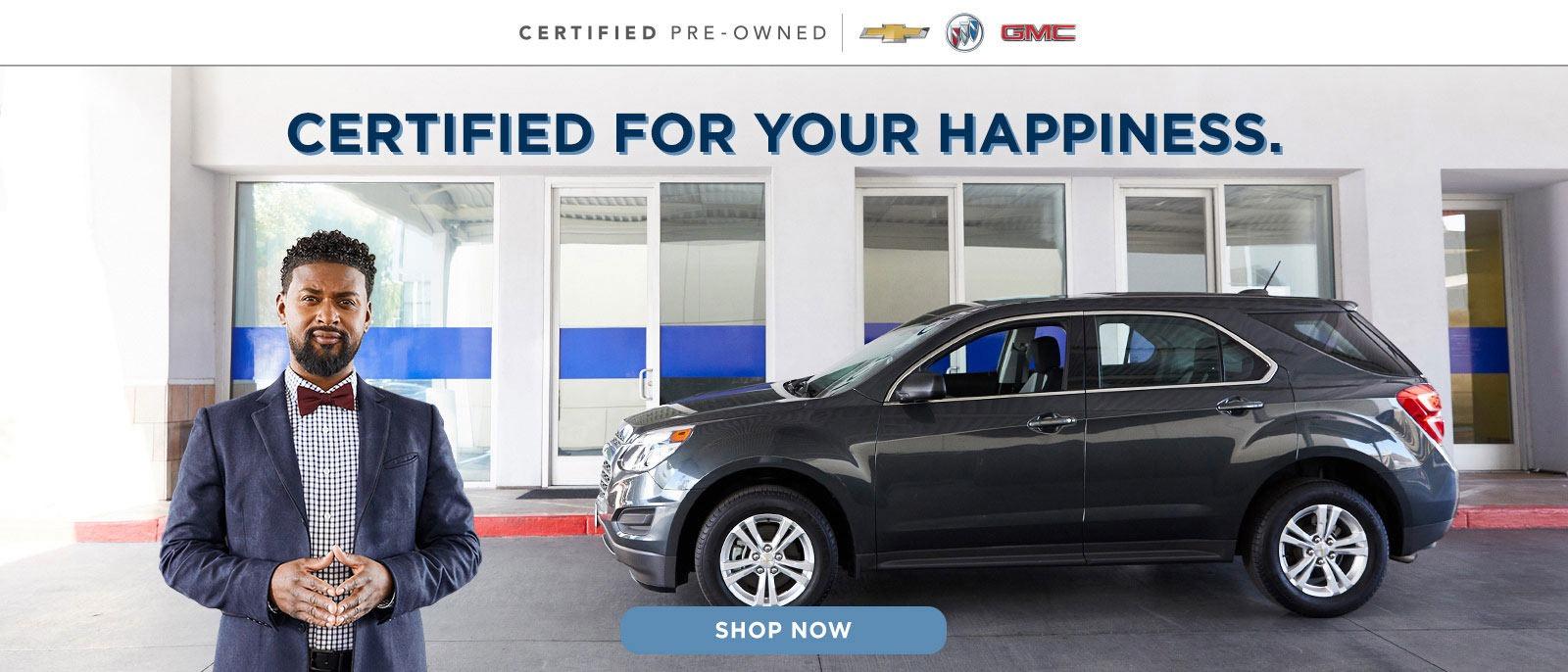 2022 GMC Trucks For Sale Near Me
With so many new model releases, 2022 is a great year for trucks. If you've been thinking about making an upgrade, now might just be the perfect time. Here's a look at some of the new features and options you'll find on this year's models.

The First-Ever 2022 GMC Terrain AT4 SUV Debuts in Kutztown
After much anticipation, GMC's all-new 2022 Terrain AT4 is finally arriving! It's got a fresh new look, rugged off-road features, upgraded technology, and more!
If you've been thinking about upgrading your ride and you want a small SUV with an aggressive design, this just might be the opportunity you've been waiting for. Here's a closer look at some of the excellent features you'll find in the AT4.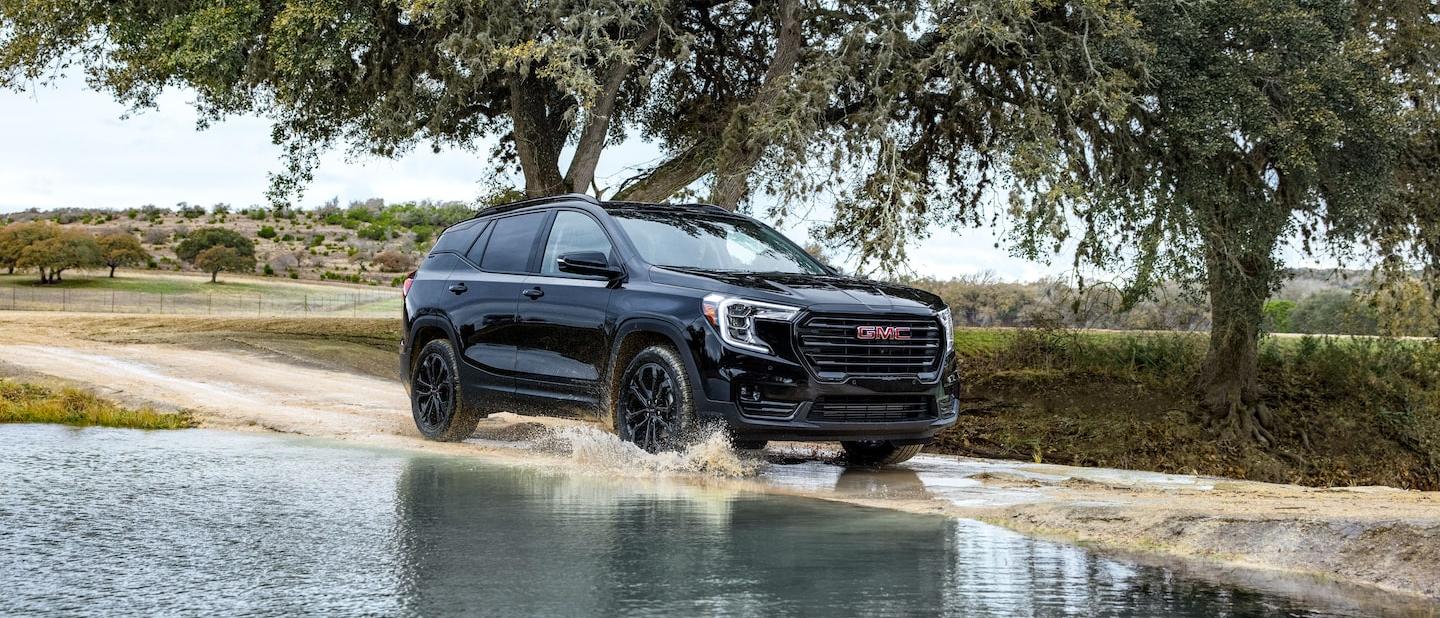 Vehicle Damaged by Flooding? Kutztown Auto is Here for You!
The severe weather brought to our area by Hurricane Ida caused massive flooding that resulted in many local residents suffering serious damage to their homes and vehicles. If your car was flooded, it's normal to feel stressed and wonder what to do next.
Luckily, if you have comprehensive auto insurance coverage, you should be reimbursed for the damage to your vehicle. However, you'll need to file your claim as soon as possible and follow the insurance company's procedures. Here's a closer look at the steps you'll need to take what you can expect along the way.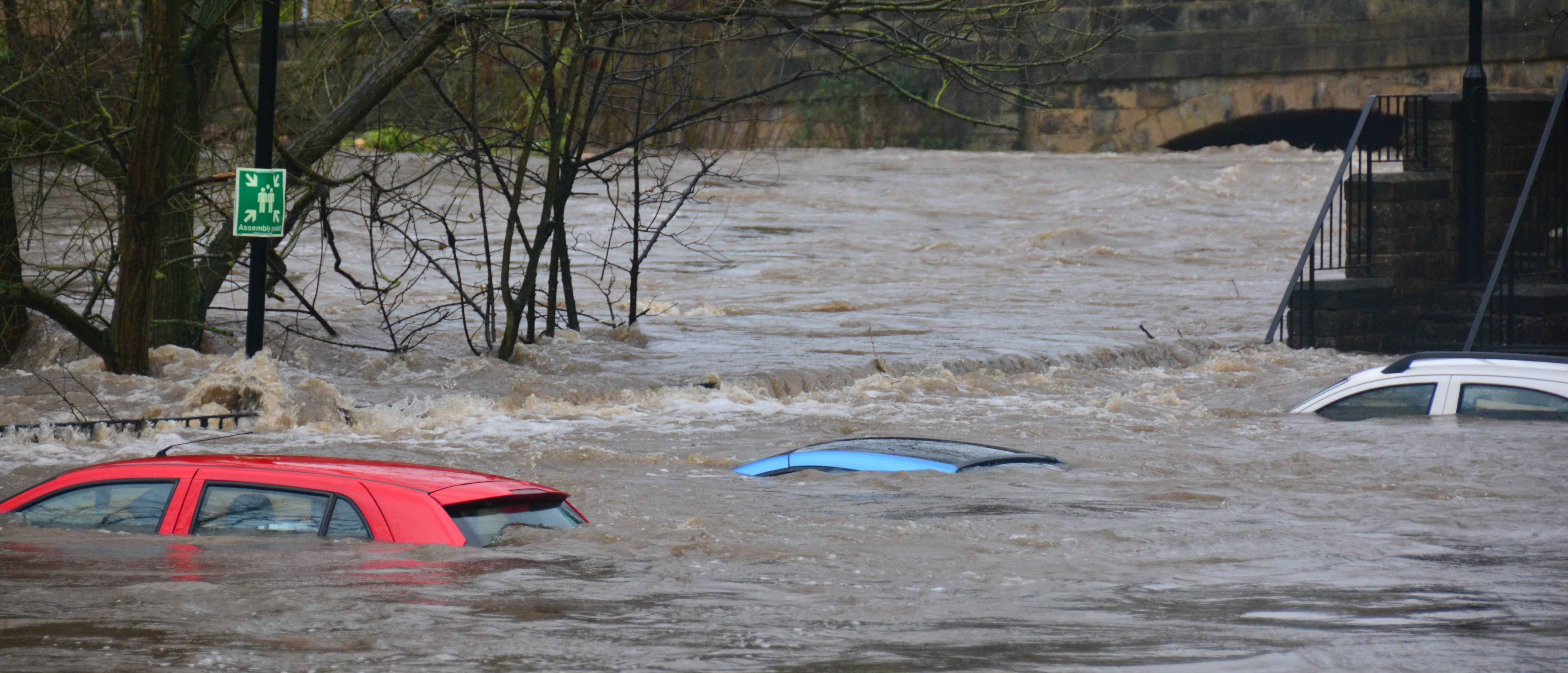 Pre-Owned Cars, Trucks and SUVs For Sale in Kutztown
When you're searching for the perfect pre-owned vehicle, quality and selection matter. Kutztown Auto makes it easy to find exactly what you're looking for! We have a large selection of quality pre-owned vehicles to choose from and our friendly sales staff is committed to helping each customer find the right vehicle for their needs. Here's a look at what you can expect when visiting Kutztown Auto for your vehicle needs.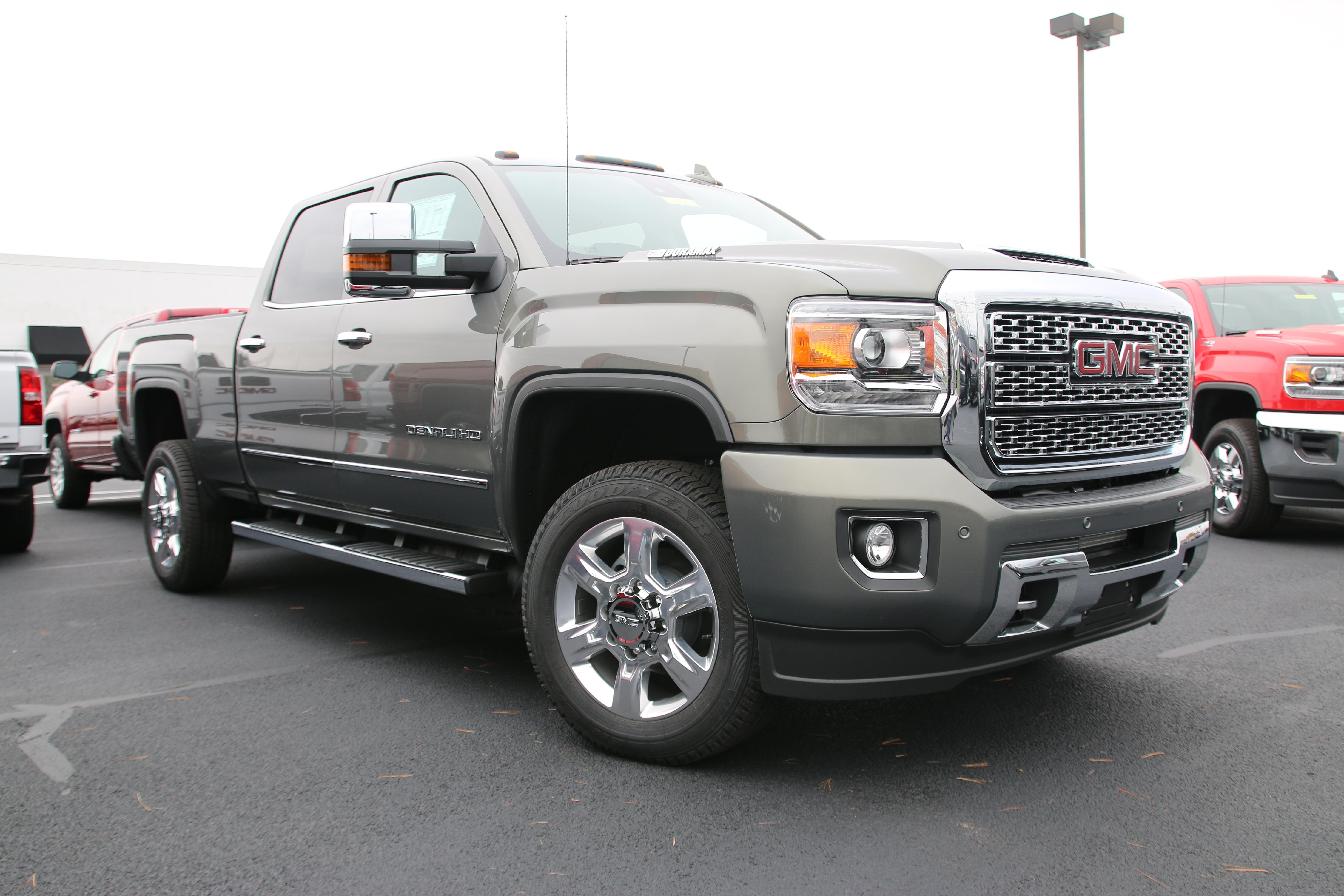 Buick Encore GX Dealer Reading PA
Buick has long been known for producing sleek coupes and stately sedans. Today, they're making a splash in the SUV market with a lineup of small and compact SUVs.
The Buick Encore GX, which was released for the 2020 model year, offers excellent fuel economy, premium technology, and a slew of advanced safety features. Here's a closer look at what you can expect from this popular new sports utility vehicle.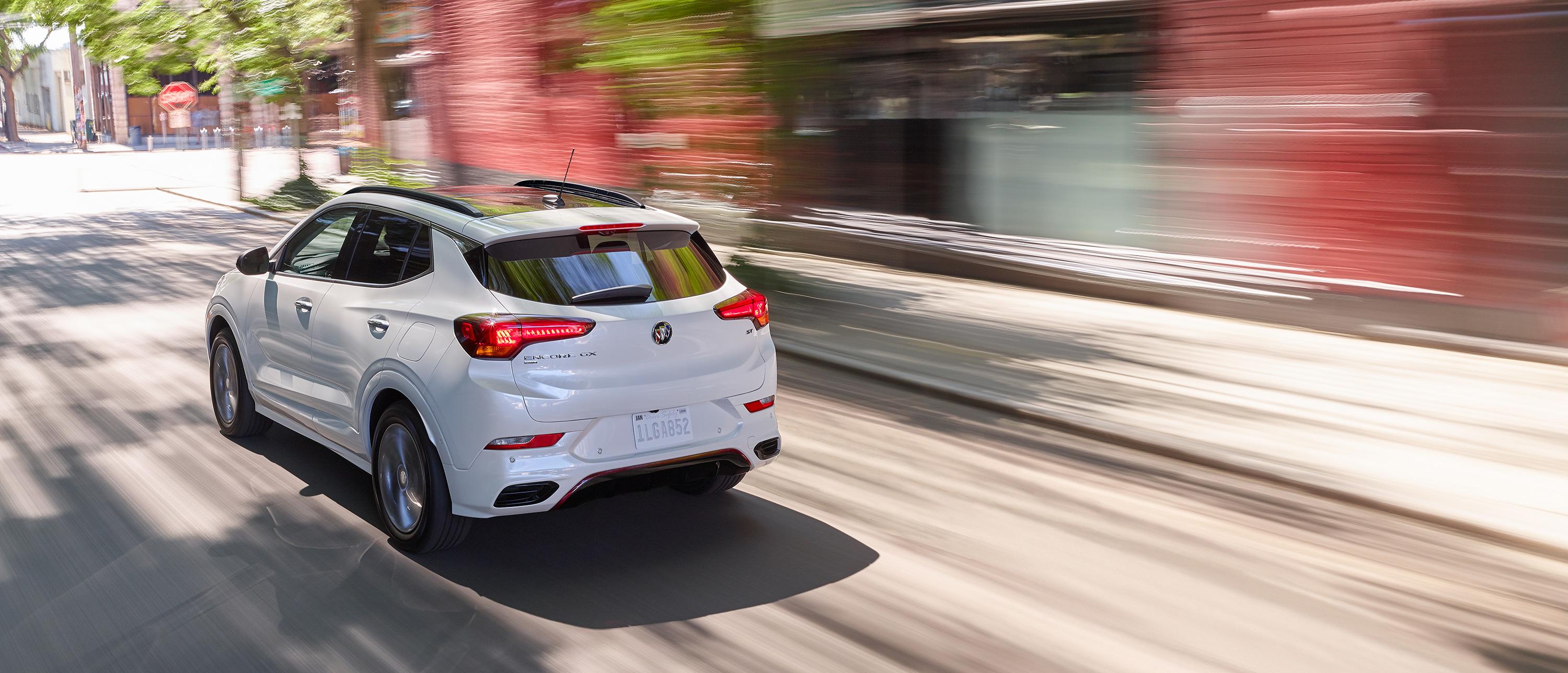 Family Summer Activities in Lehigh Valley
After spending far too long cooped up indoors, we're really looking forward to getting out and having some fun this summer! Things are finally starting to open back up, and that means the return of some of the area's best summertime activities.
When you're ready to get out of the house, plan to pack up the family and head out to some of these fun local attractions.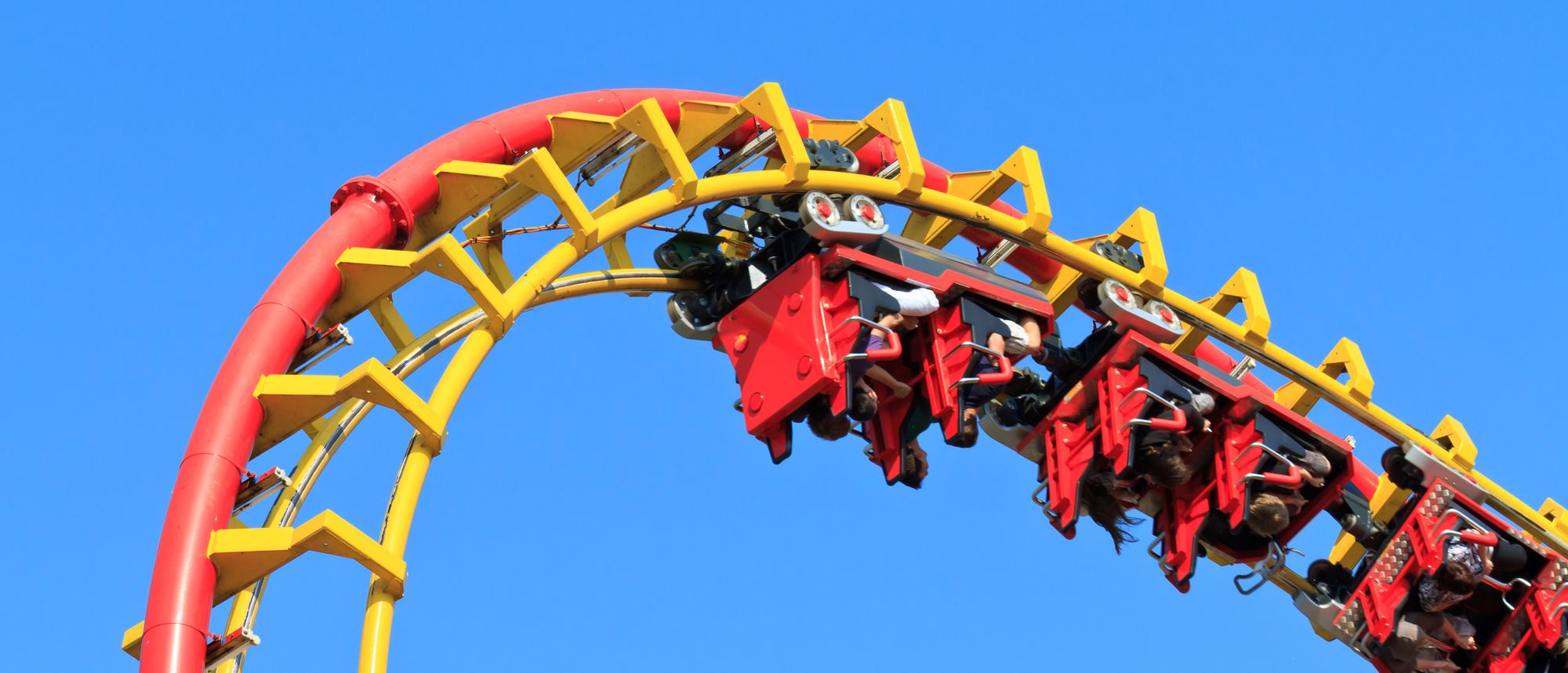 5-Star GMC Buick Vehicle Service Center Near Me

If you want to ensure your vehicle will provide the long-lasting performance you expect, it's critical to keep up with scheduled maintenance and necessary repairs. Unfortunately, many vehicle owners struggle with finding a vehicle mechanic they can trust or put off maintenance because it's inconvenient.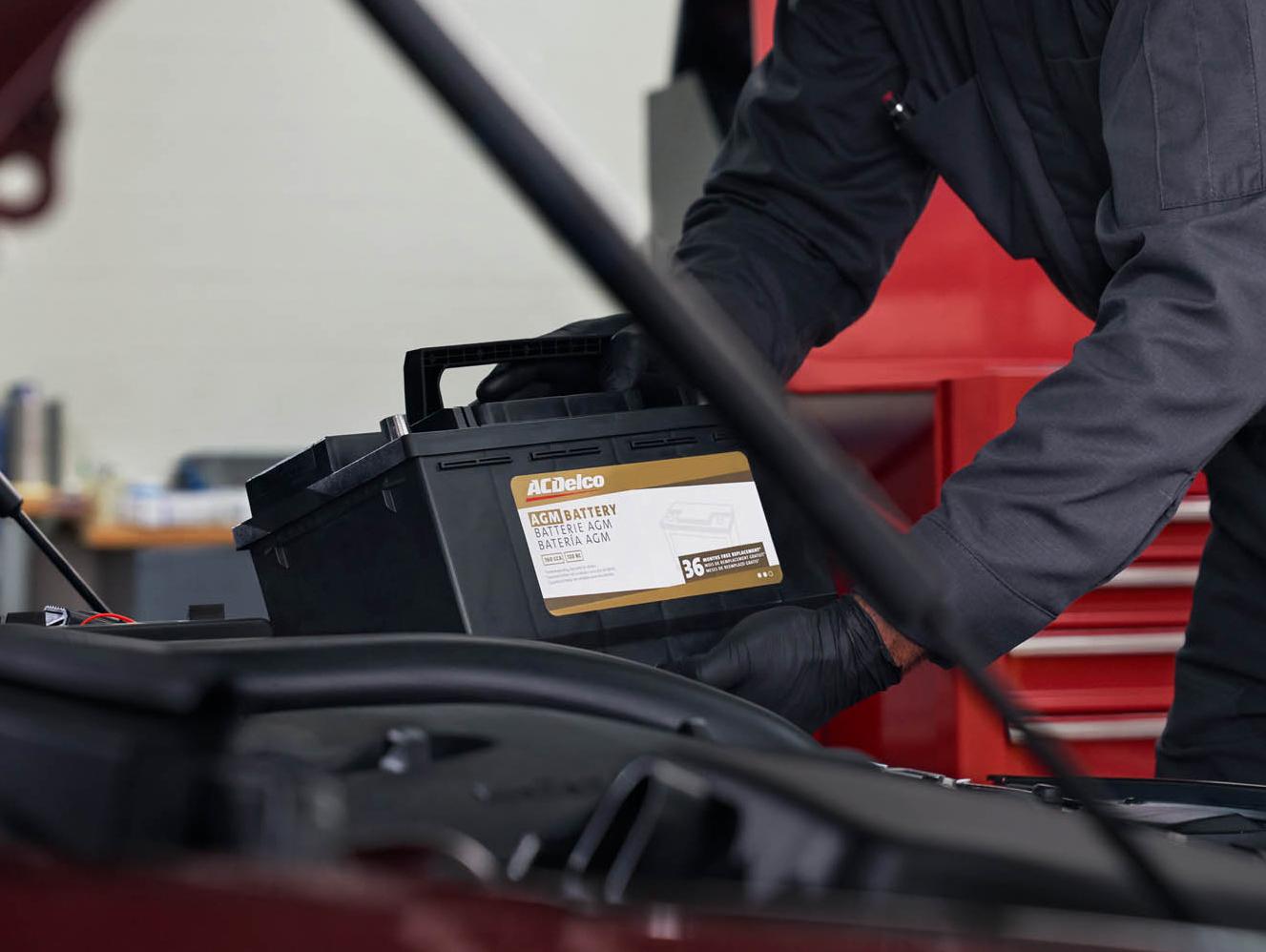 The All-New 2021 Buick Envision: Big Luxury in a Compact SUV

The all-new 2021 Buick Envision packs a ton of luxury, style, and power into a perfectly-sized compact SUV. With seating for five, plenty of cargo space, and all the technology features you're looking for, this vehicle definitely deserves a second look. Here are a few of the reasons why the new Envision is one of this year's most popular SUVs.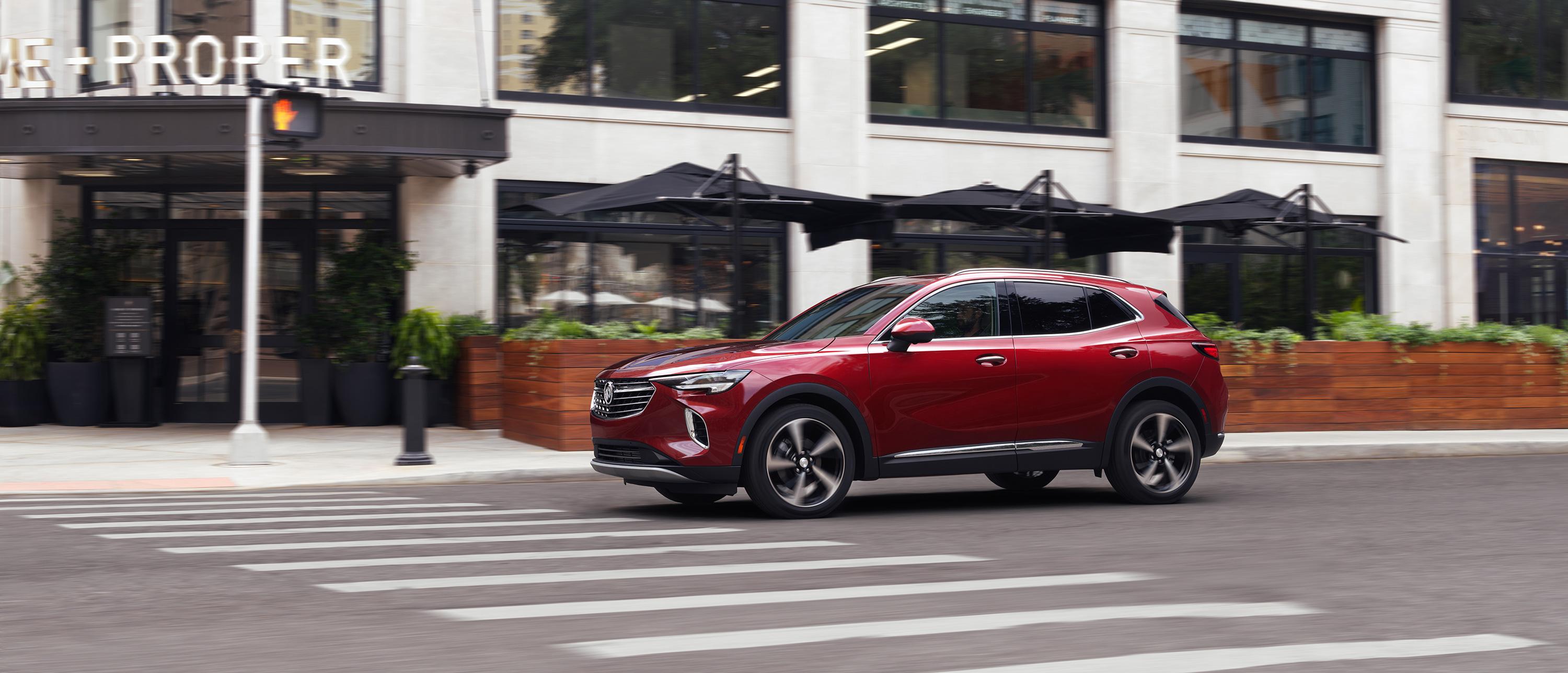 The Bold 2021 GMC Sierra 1500 Pickup Truck
GMC has long had a reputation for creating big, bold trucks. The 2021 Sierra 1500 is no exception. This light-duty pickup truck truly stands out among the crowd, making it one of the most popular full-sized trucks on the market today.
With an array of unique features, newly available technology, and styling that's guaranteed to turn heads, the 2021 Sierra 1500 brings a lot to the table. Here are a few of its most notable features.
Read More +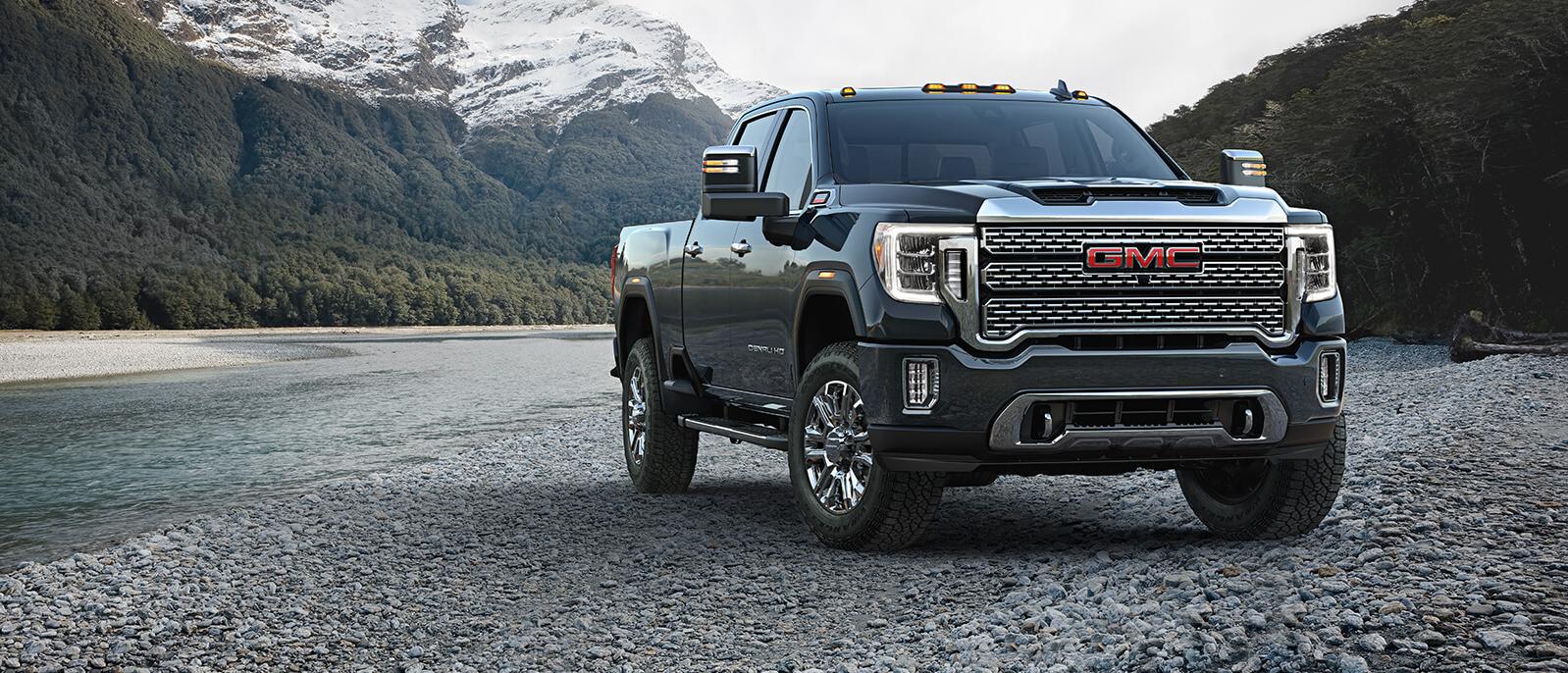 2021 Buick Encore GX vs. GMC Terrain
Is a compact SUV on your 2021 wish list? If you've been trying to decide between the Buick Encore GX and the GMC Terrain, you're in luck. We've gathered up all the details so you can compare both models and choose with confidence. Here's what you need to know.
Read More +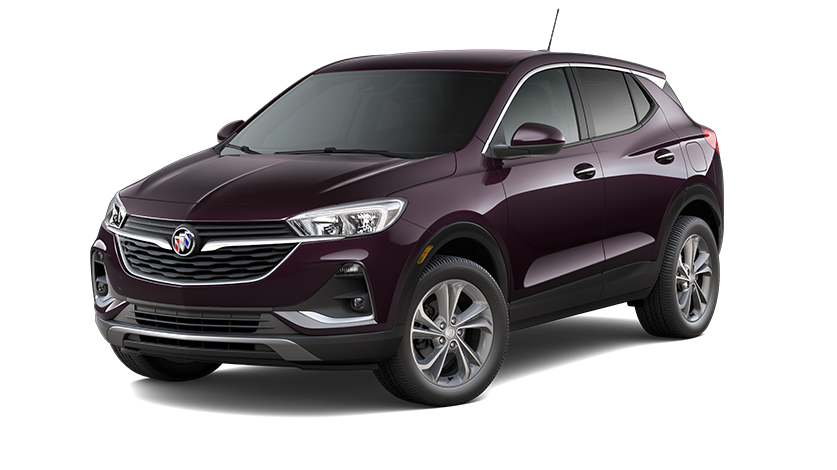 2021 Buick Enclave vs. GMC Acadia
If you've been thinking about getting a new family-sized SUV this year, you've got some great choices! Two of the most popular options right now are the 2021 Buick Enclave and the 2021 GMC Acadia.
How do the two stack up against each other, and which is best for you? Let's take a side-by-side look!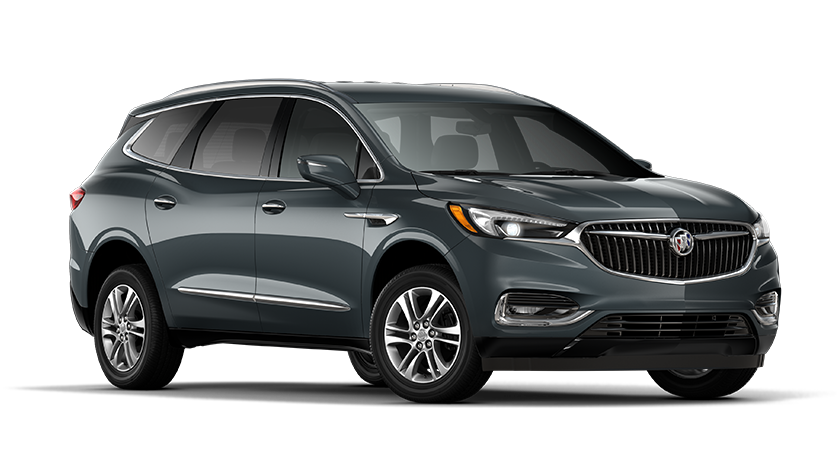 Buick Safety Features are the Standard in Automotive
The Buick name has always been synonymous with safety and security, making it a popular choice among both families with children and older generations. While today's Buick models are certainly not your grandmother's cars, their safety features still remain solidly at the top of the industry.
Their continued innovation and steadfast focus on building some of the world's safest vehicles have earned the Buick brand some pretty impressive awards. Here's a look at some of their most recent developments.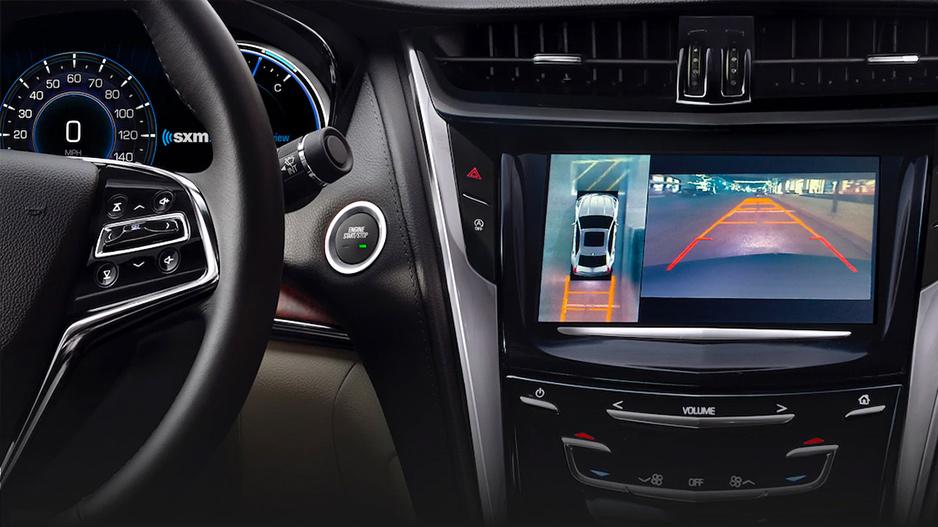 The GMC Canyon AT4 Pickup Truck: Function & Family
A small truck with impressive off-road capabilities, GMC's new 2021 AT4 pickup offers both premium comfort and exceptional performance. This makes it the ideal vehicle for anyone who enjoys living an active lifestyle. With uncompromising power and rugged strength both inside and out, the AT4 is always ready for action.
Read More +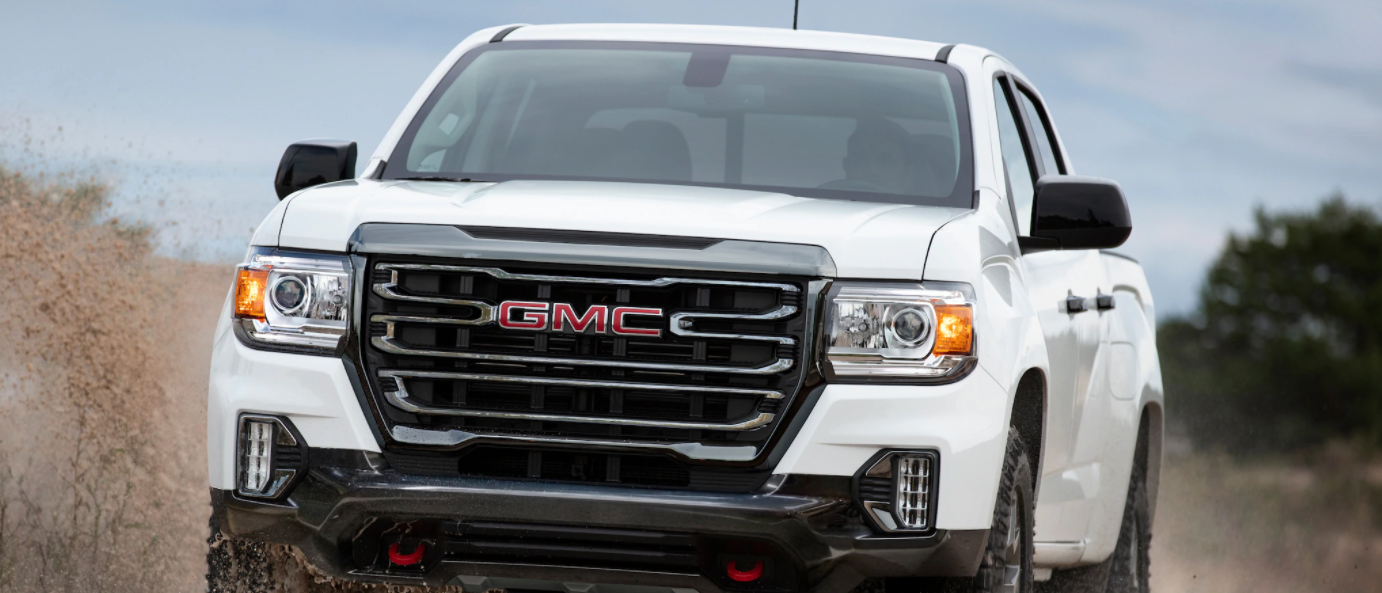 Berks County Fit Fam : Our 7 Favorite Berks County Gyms & Fitness Centers
Are you ready to start taking some time to focus on your health? Whether you're battling the "Quarantine 15" or you just want to get more active, getting back to the gym is a great start. We're lucky to have so many excellent exercise facilities in Berks County. Here are a few of our favorite gyms and fitness centers.
Read More+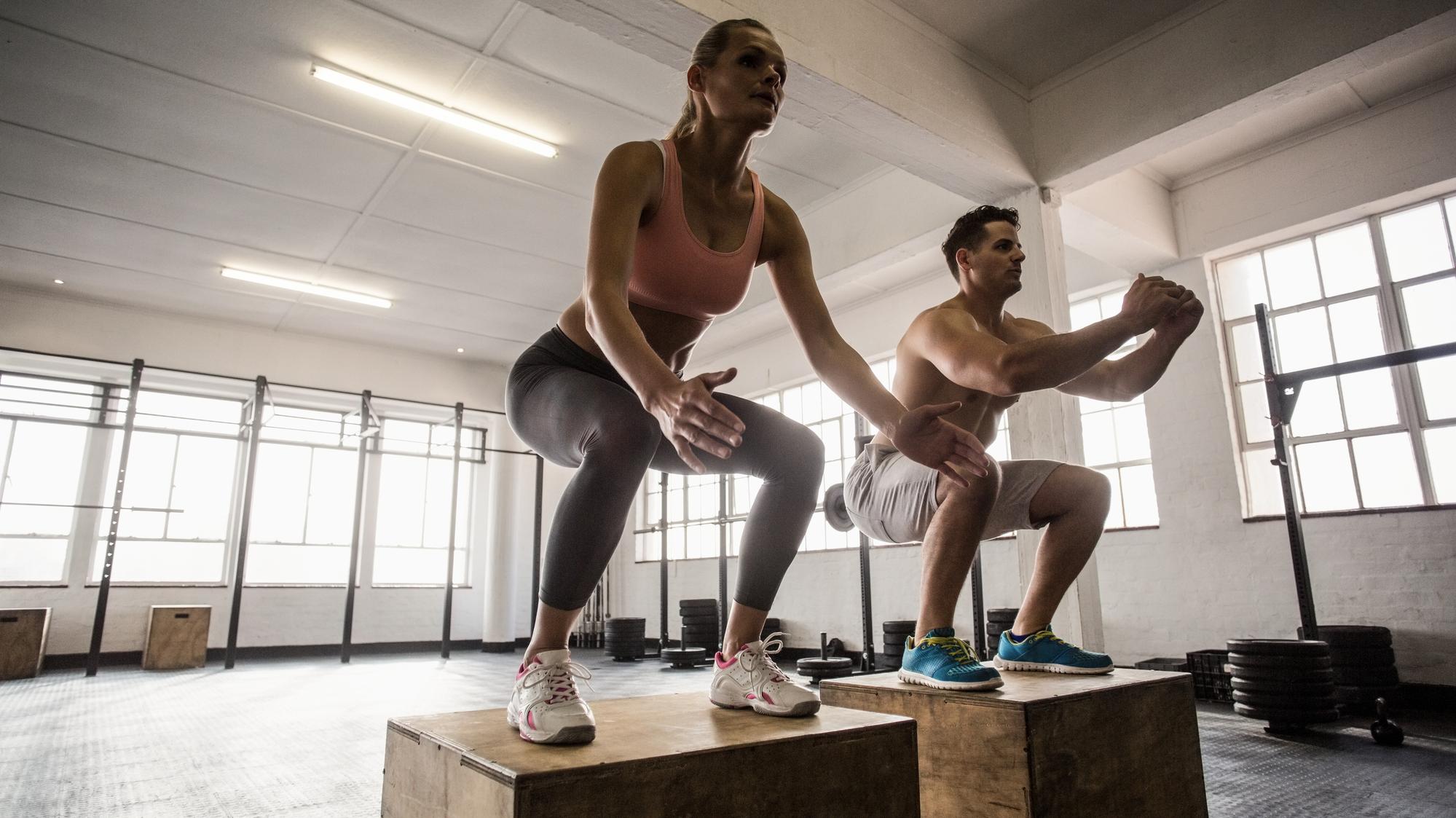 The All-New 2021 GMC Terrain AT4 Edition Arriving at Kutztown
Compact SUVs are one of today's hottest vehicle segments, and the all-new 2021 GMC Terrain AT4 promises to be a stand-out contender. While all of the specs on this premium off-road vehicle have yet to be released, you can rest assured that the new model will certainly give buyers plenty to be excited about. Here's an idea of what you can expect.
Read More +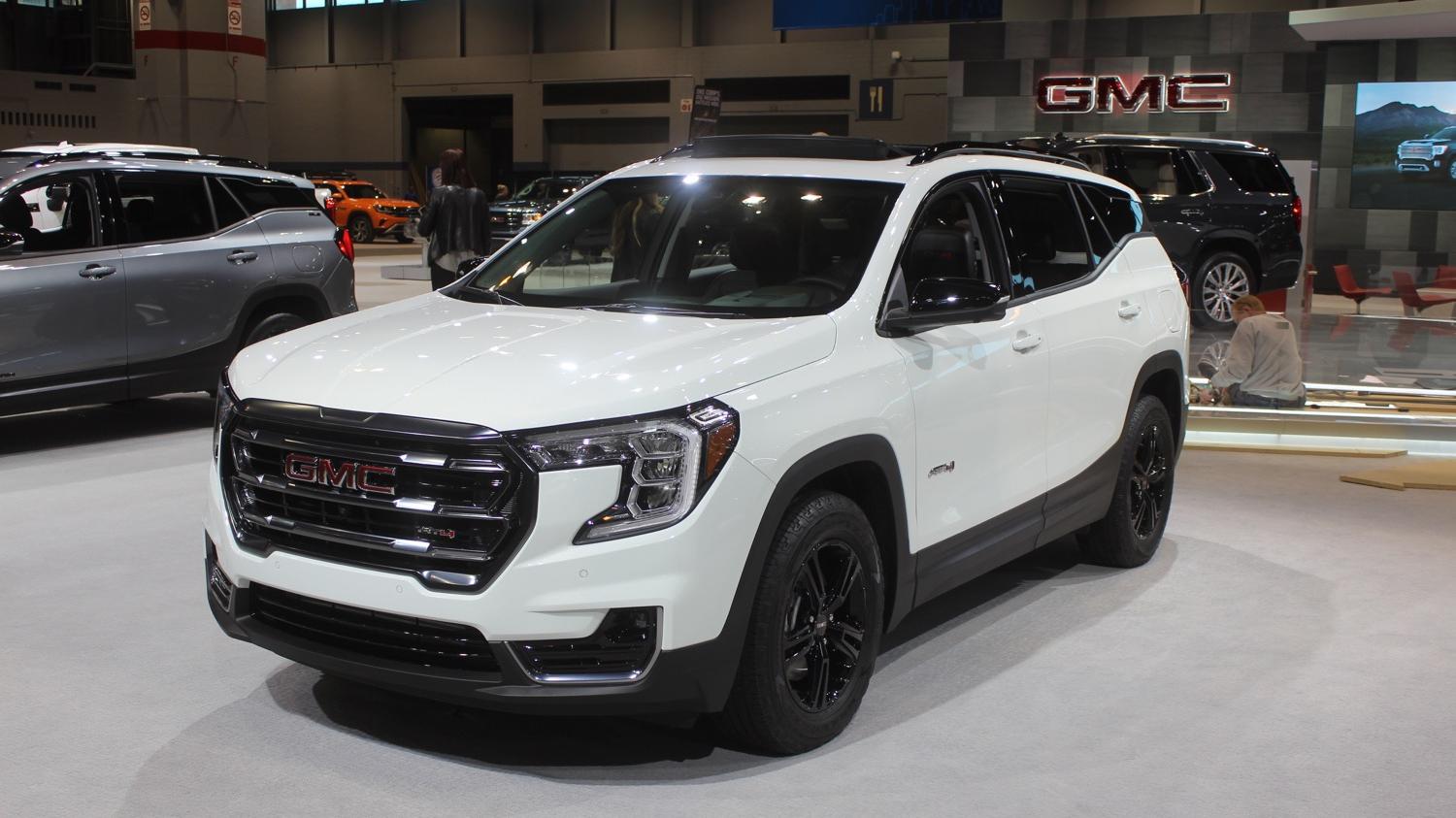 Prime Pre-Owned Picks from Kutztown Buick GMC
If you're thinking about buying a vehicle, there are a lot of important decisions you'll need to make. One of the first is whether you'll purchase a brand new vehicle or one that's been previously owned.
Read More +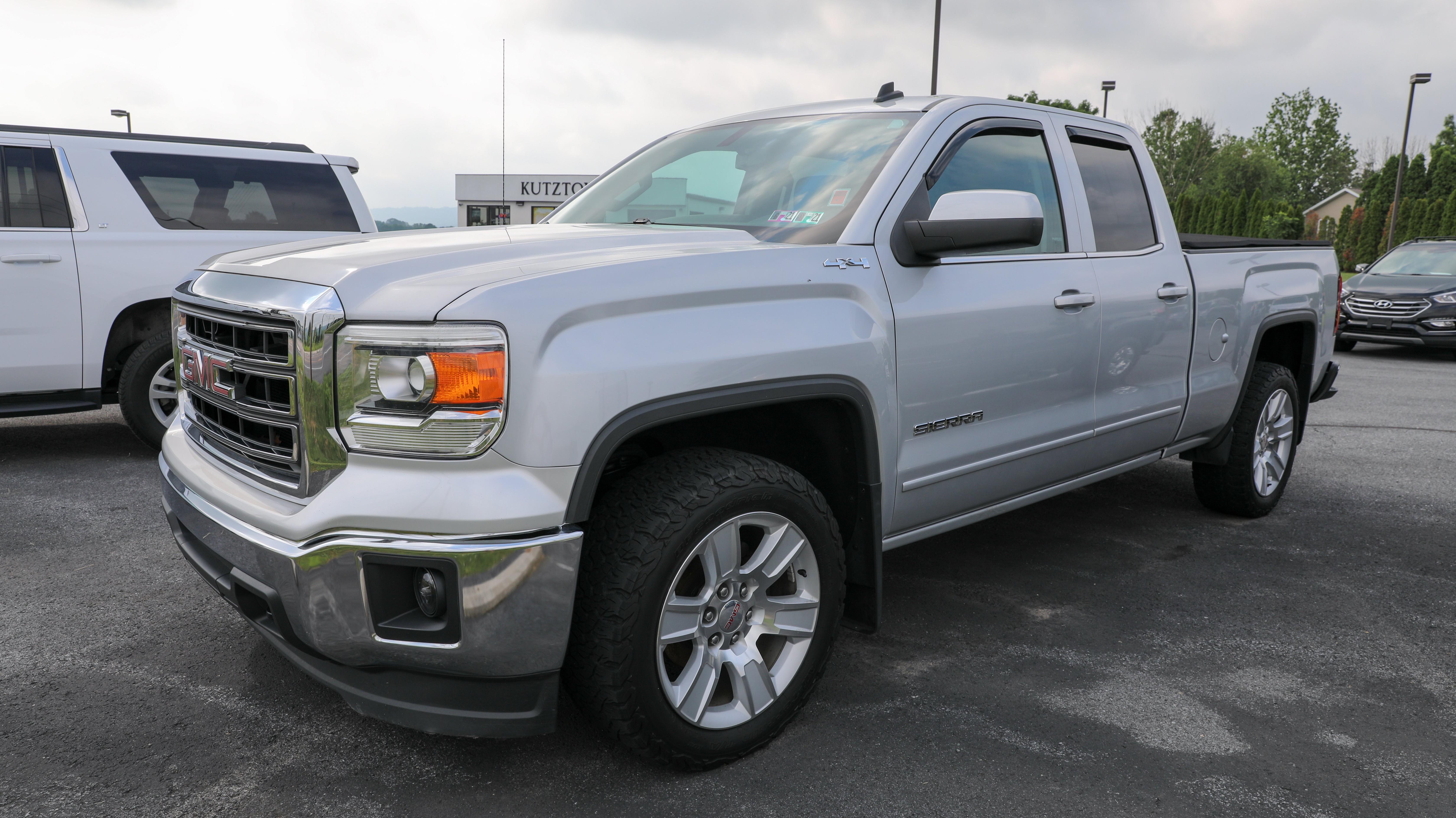 Tips for Reviewing & Switching Your Car Insurance
Now, more than ever, most people are looking for ways to cut expenses and make sure that they're getting the best value for their hard-earned money. One simple way to do this is to take a few minutes to review your auto insurance policy. In many cases, doing so will help you find ways to improve your coverage and may also lower your costs.
Read More +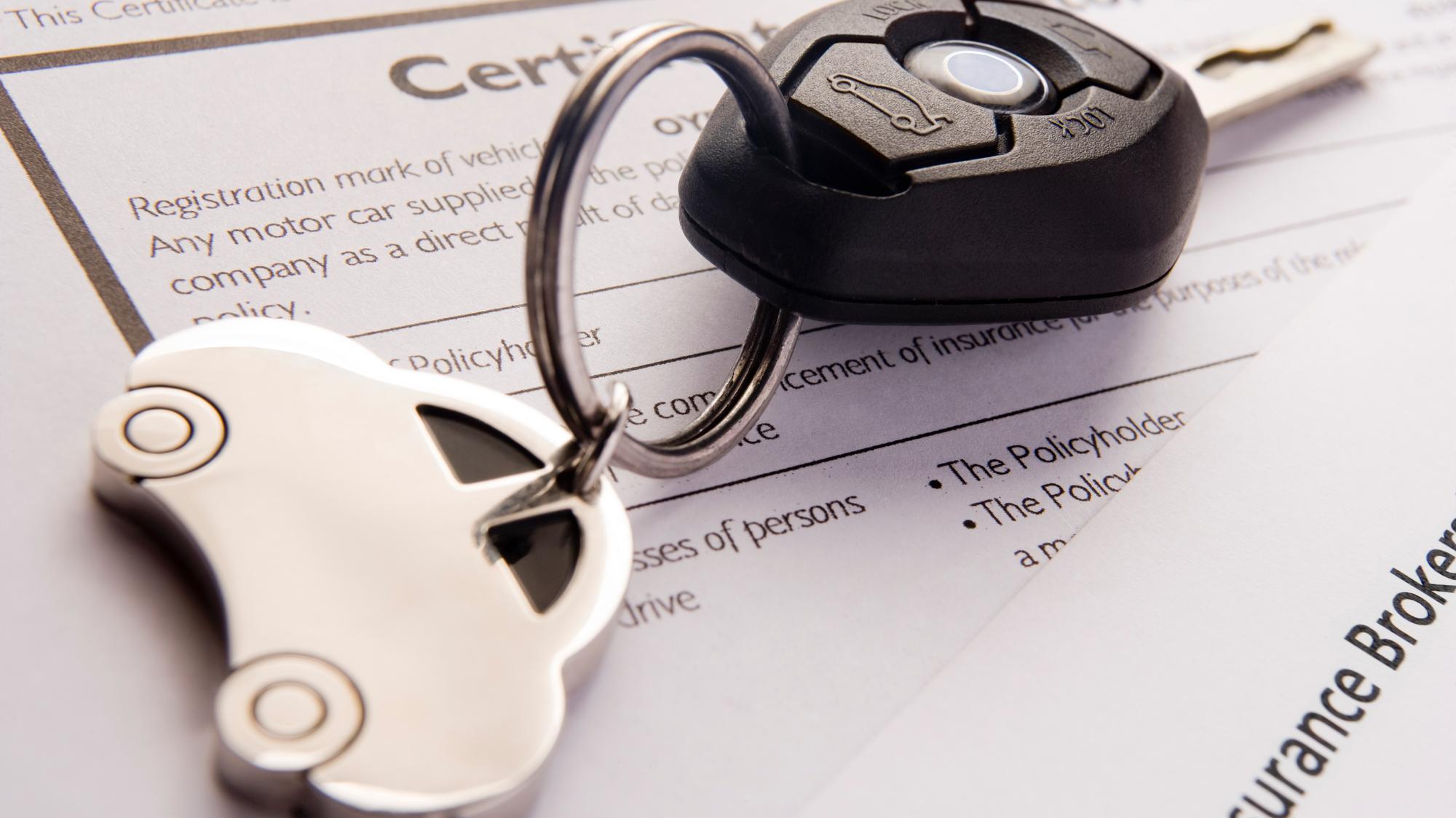 The All-New 2021 GMC Yukon is Coming to Kutztown
The all-new redesigned 2021 GMC Yukon and Yukon XL are landing at GMC Kutztown this summer, and there are plenty of reasons to get excited! From adding lots of extra space to making major upgrades to the vehicle's technology and performance, GMC has really delivered. Here are some of the new features you're sure to love.
Read More +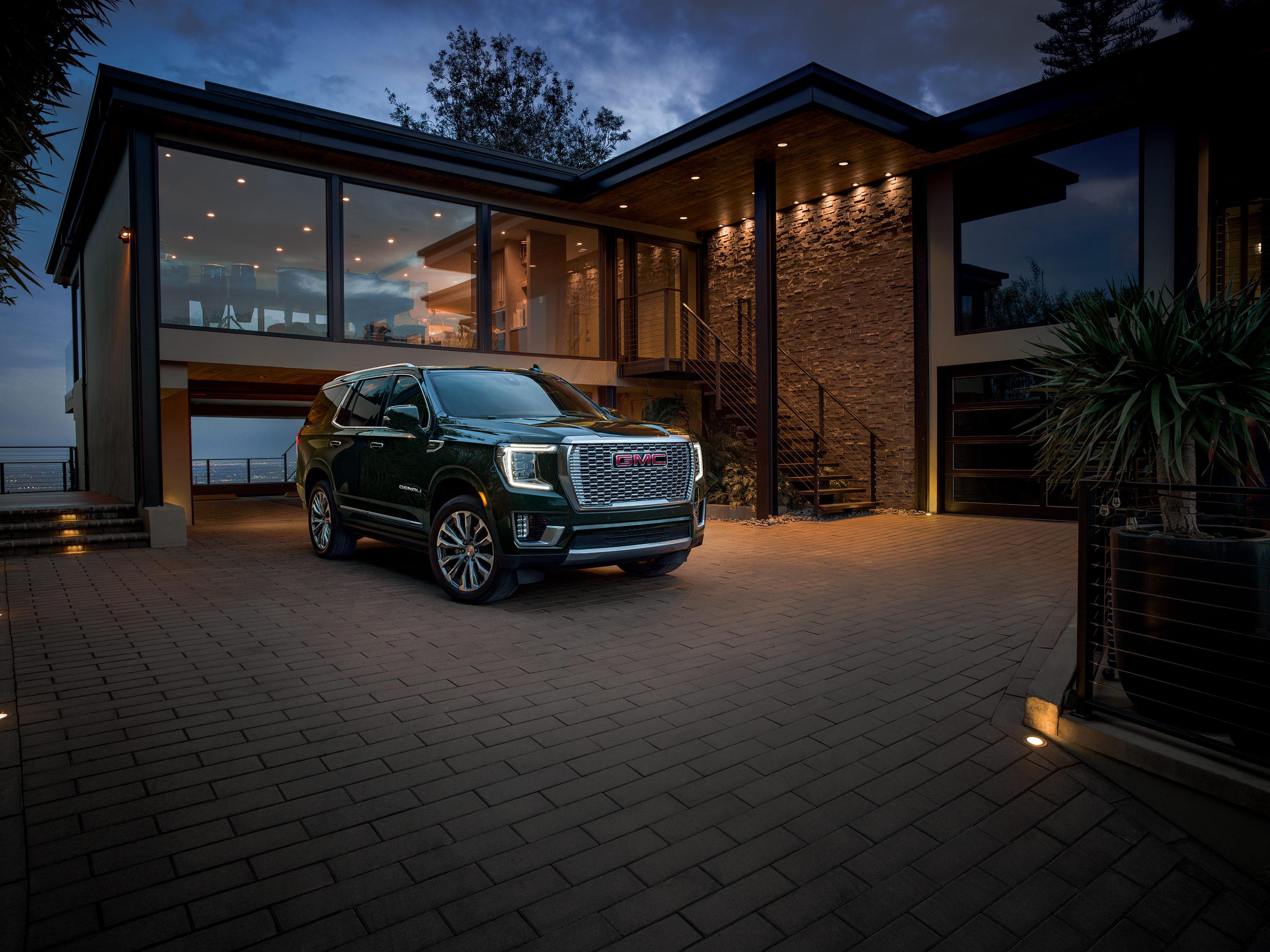 How Kutztown Auto is Coping with COVID-19
With the first round of counties in Pennsylvania moving into phase one of reopening on May 8th, most local residents are starting to think about venturing out of their homes, at least for some of the most essential tasks.
At Kutztown Auto, we firmly believe in putting the safety of our staff and customers first. We're keeping a close eye on the news and on our governor's orders. While we're not serving customers in person right now, we are still open for remote and online sales.
Following are some of the ways we're working hard to provide you with the service you need while respecting social distancing.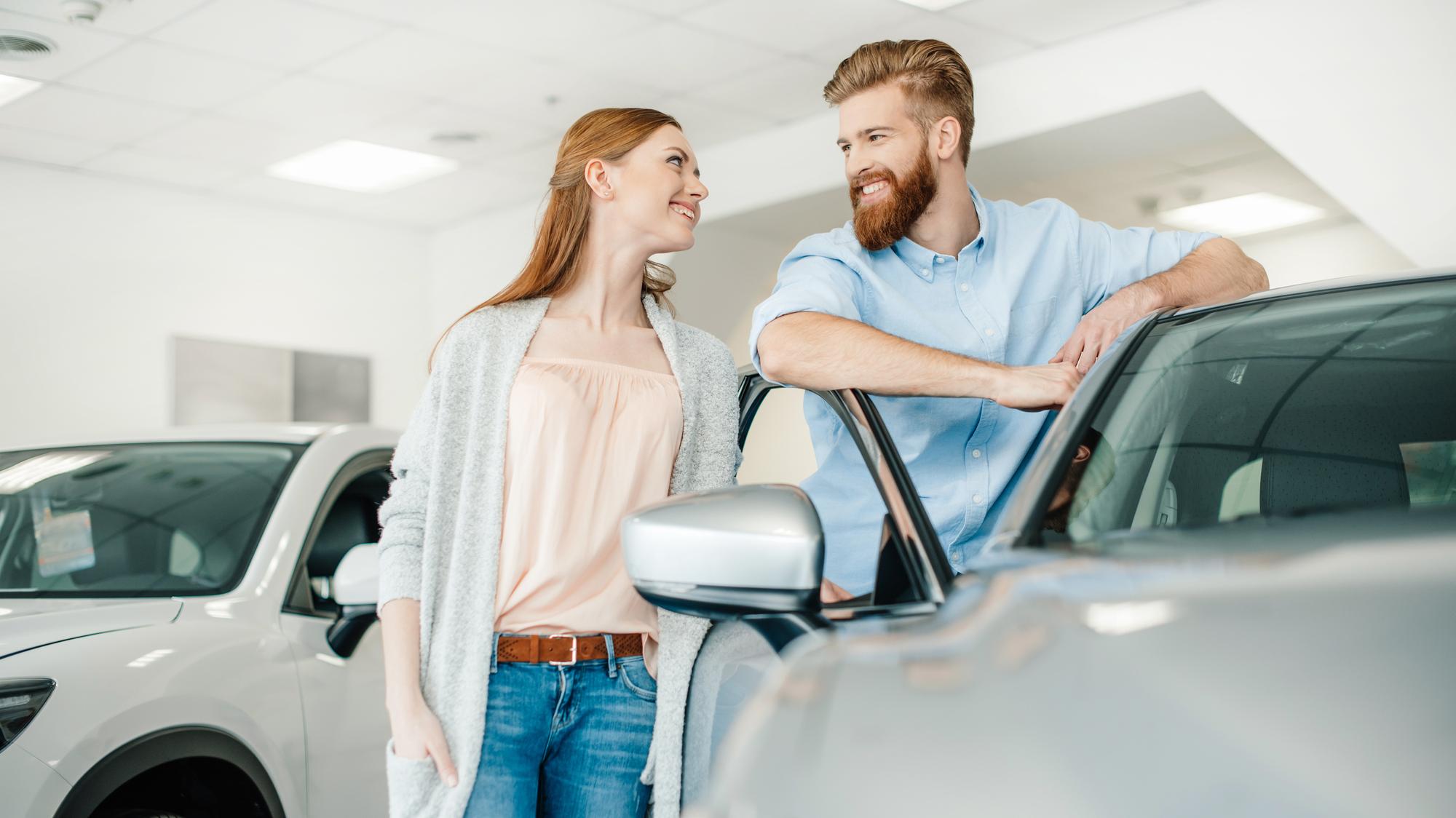 Thank You to ALL Frontline Workers During Covid-19
At a time when the entire world has changed, we're thankful for the opportunity to take a step back and express our sincere appreciation to all of the front-line workers, volunteers, and organizations who are tirelessly working every day. Your efforts ensure that our society can continue to function smoothly while staying safe and healthy.
We want you to know that your hard work has not gone unnoticed!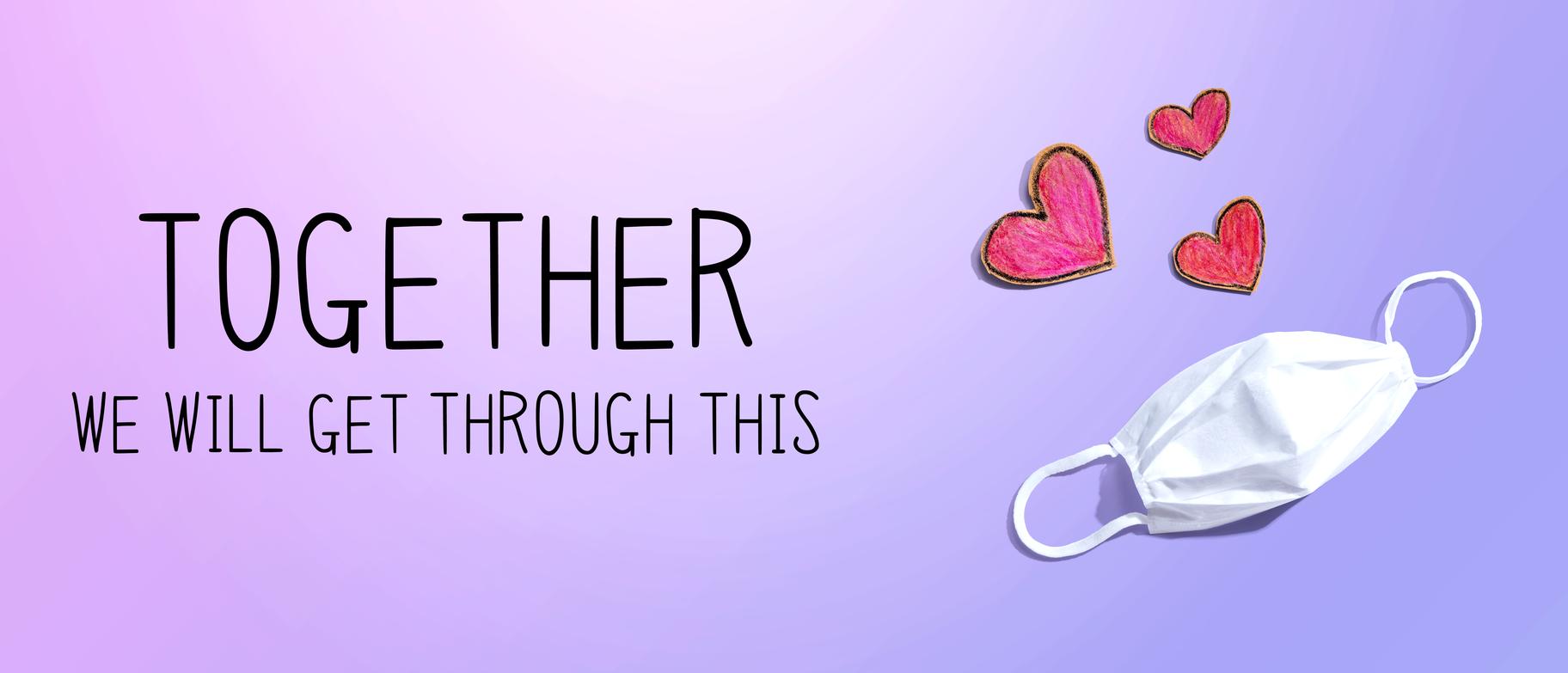 The GMC Acadia AT4 Edition: Class & Sass All-in-One
There's no shortage of choices when you're looking for a midsize SUV. The newly updated 2020 GMC Acadia stands out from the crowd thanks to its tough new exterior, 9-speed automatic transmission, and improved fuel efficiency.
This three-row crossover SUV is an excellent choice for those who want all-around capability and excellent handling. Its unique look and aesthetic features combined with family-ready functionality make it ideal for everything from your daily commutes to cross-country road trips.
Here's what you can expect from the 2020 model.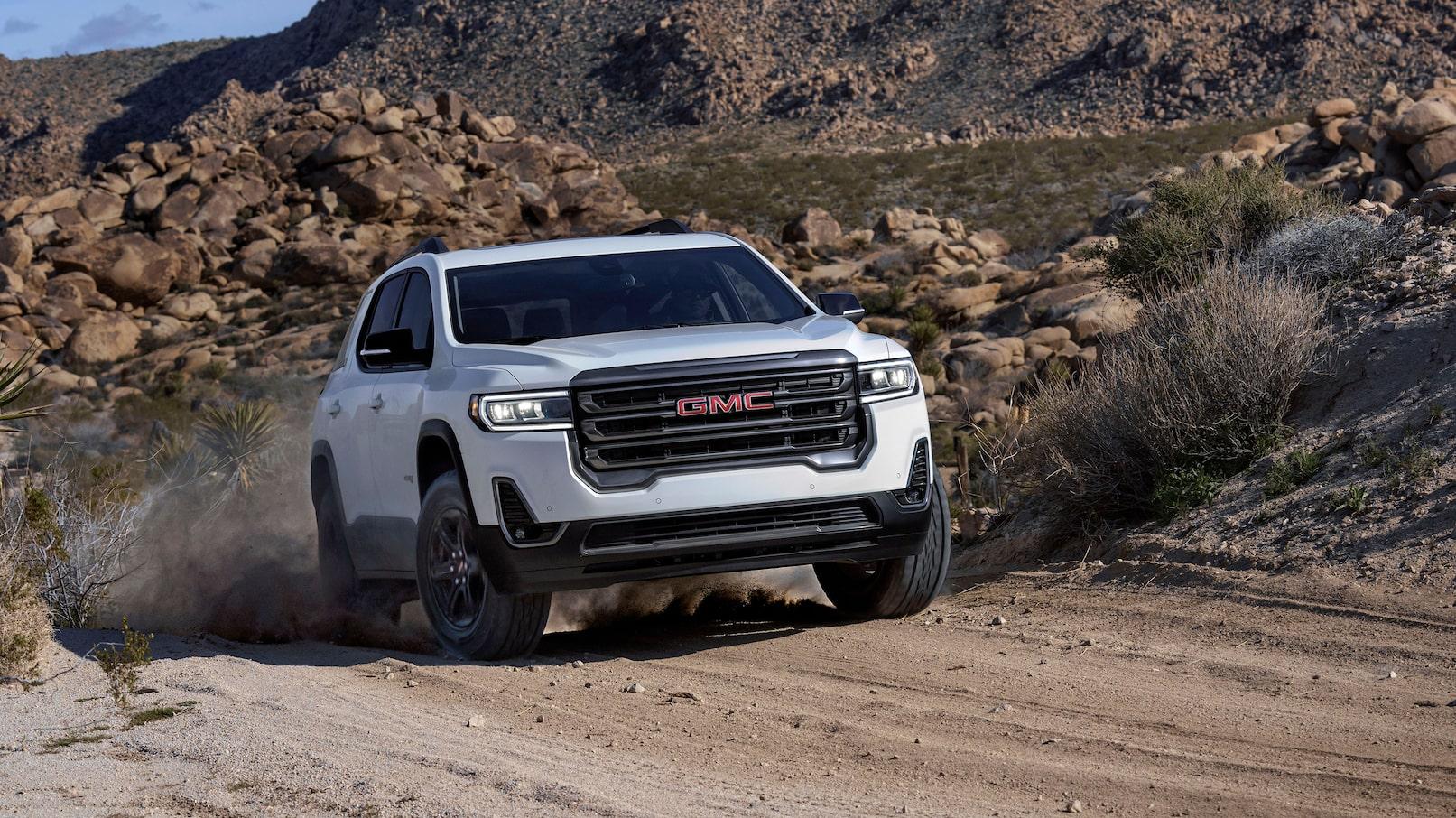 Locals Love These Breakfast Spots around Kutztown
There are few better ways to start off your day than with a sweet or savory breakfast -- made by someone else. Whether you prefer to go alone and enjoy the quiet solitude or you're heading out with family or friends, there are some great breakfast spots in the Kutztown area. Here are a few of our favorites.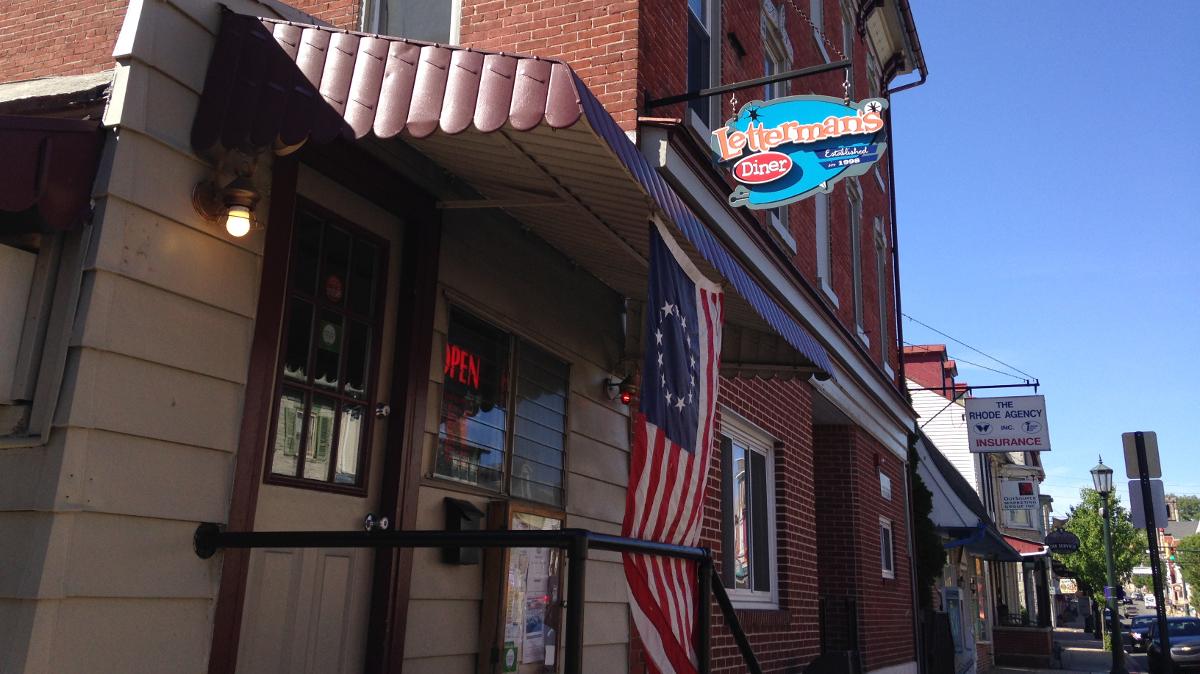 A Bold, Brand-New Buick: The Encore GX SUV is Here at Kutztown
Once again, Buick is reinventing how the world sees SUVs. The all-new Encore GX has hit the market and it's making big waves! This crossover SUV fits into the company's lineup between the small Encore and the larger Envision. Not too big and not too small, it's the "Goldilocks" of SUVs. Even though this new model shares its name with the smaller Encore, the similarities stop there. The new Encore GX has a fresh new design, a new engine, and other unique features. It's both stylish and spacious with a decidedly "grown-up" and "classy" look. From the signature grille and redesigned front end to the premium lighting options and dramatic rear profile, this vehicle stands apart from both the competition and other Buick SUV models.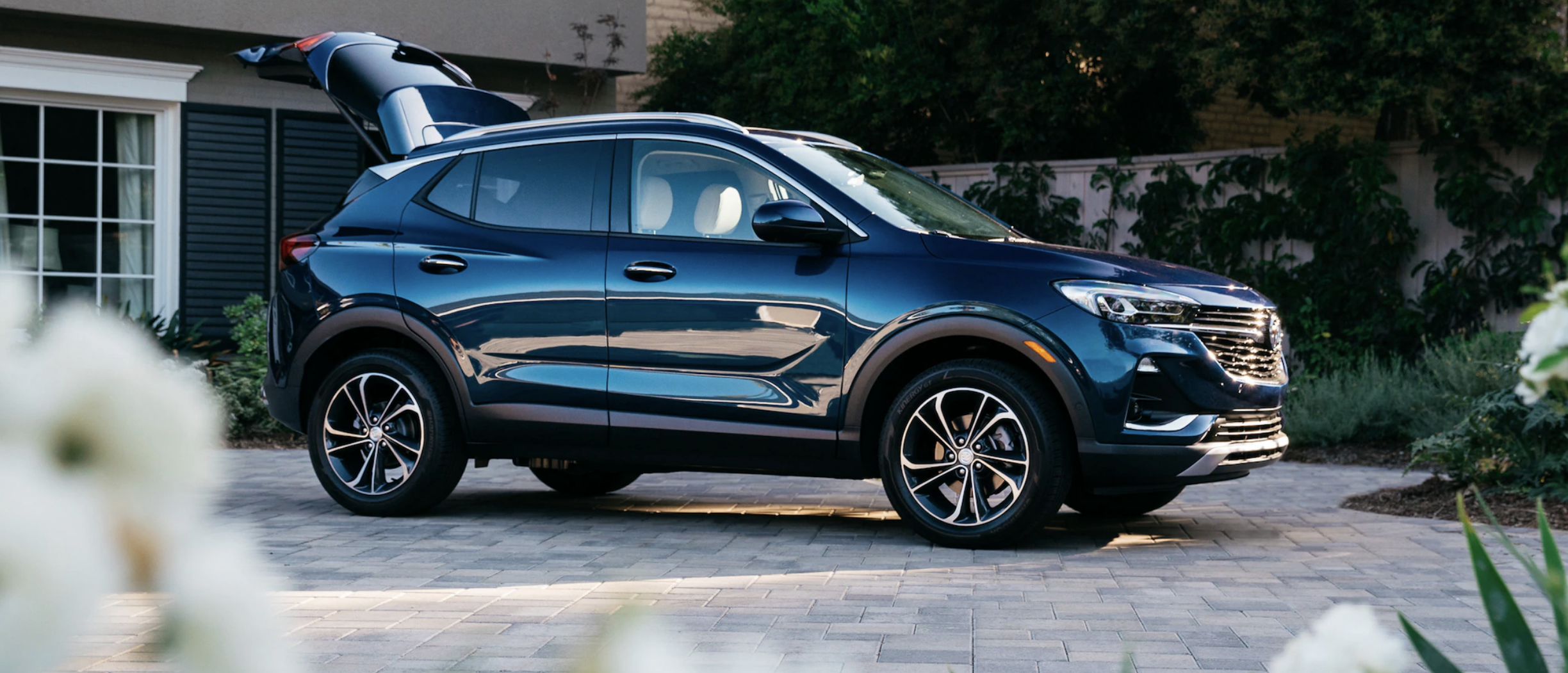 The GMC Hummer is Back in a Big Way
One of this year's most popular Super Bowl commercials paired NBA star LeBron James and the all-new, all-electric Hummer EV. It marked the much-anticipated re-launch of the brand under the GMC umbrella.
This groundbreaking update of the vehicle that was formerly known as a gas-guzzling behemoth is turning heads -- with good reason. It's a zero-emission, 1,000 horsepower vehicle that can rocket from zero to 60 in just three seconds flat. In contrast to its previous loud and rugged image, the brand now stakes its name on the power of silence. The new vehicle also promises to be both on- and off-road-ready and boast up to 11,500 lb-ft of torque.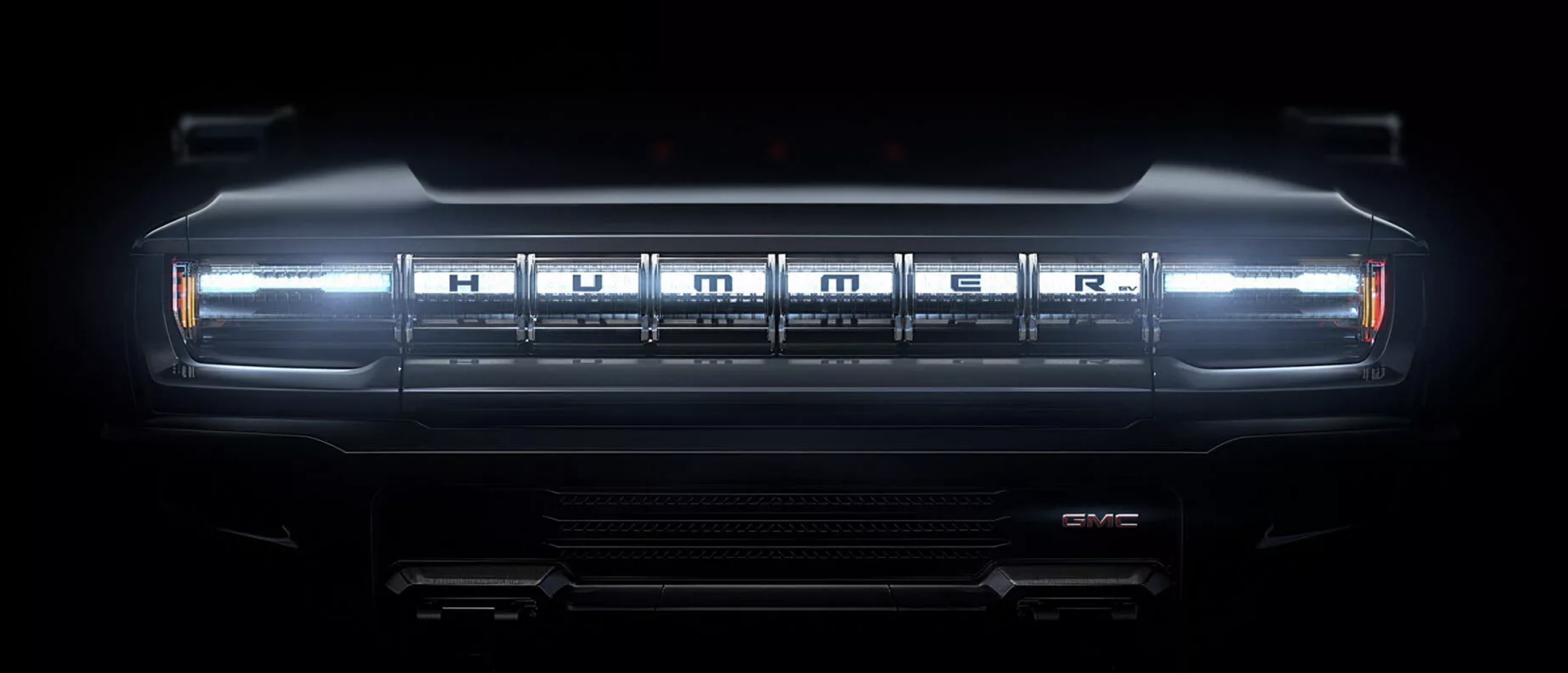 Holiday Happenings in Berks County & The Lehigh Valley
The holidays are all about spending time with loved ones and making memories. If you're looking for some fun, family-friendly holiday events, you're in luck. There are plenty of things to do in Berks County and Lehigh Valley, so you're sure to find something that will appeal to everyone.
Check out this list of our favorite local holiday events, then gather up the family and head out for a jolly good time!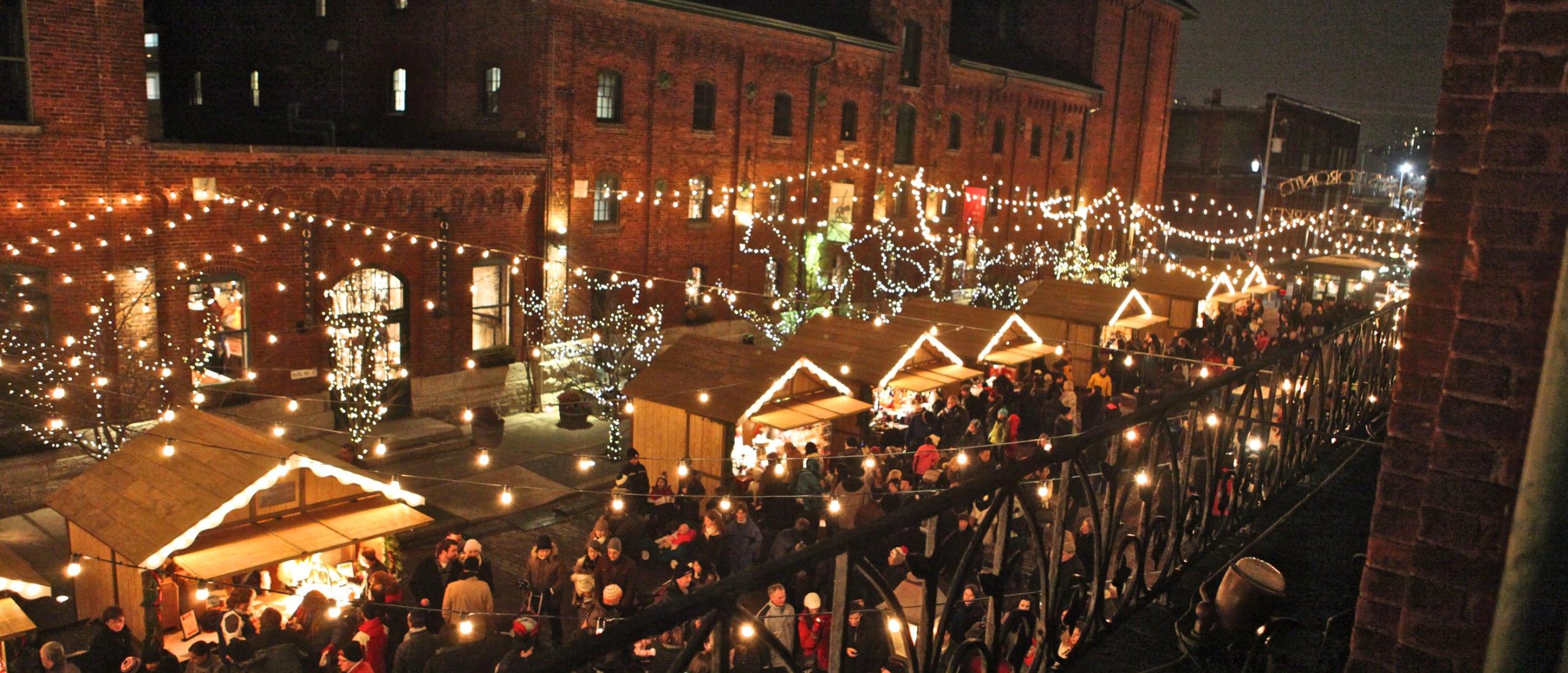 GMC Denali: Top of the Truck & SUV Food Chain
When having the very best matters, you can't go wrong with the premium Denali Edition of the GMC pickup truck and SUV lineup. While all GMC vehicles come standard with many excellent features, the Denali offers incredible style, luxury, and performance that satisfies even the most discerning drivers. Not sure whether this upgrade is right for you? Take a look at this summary of the premium features you won't find on any other models.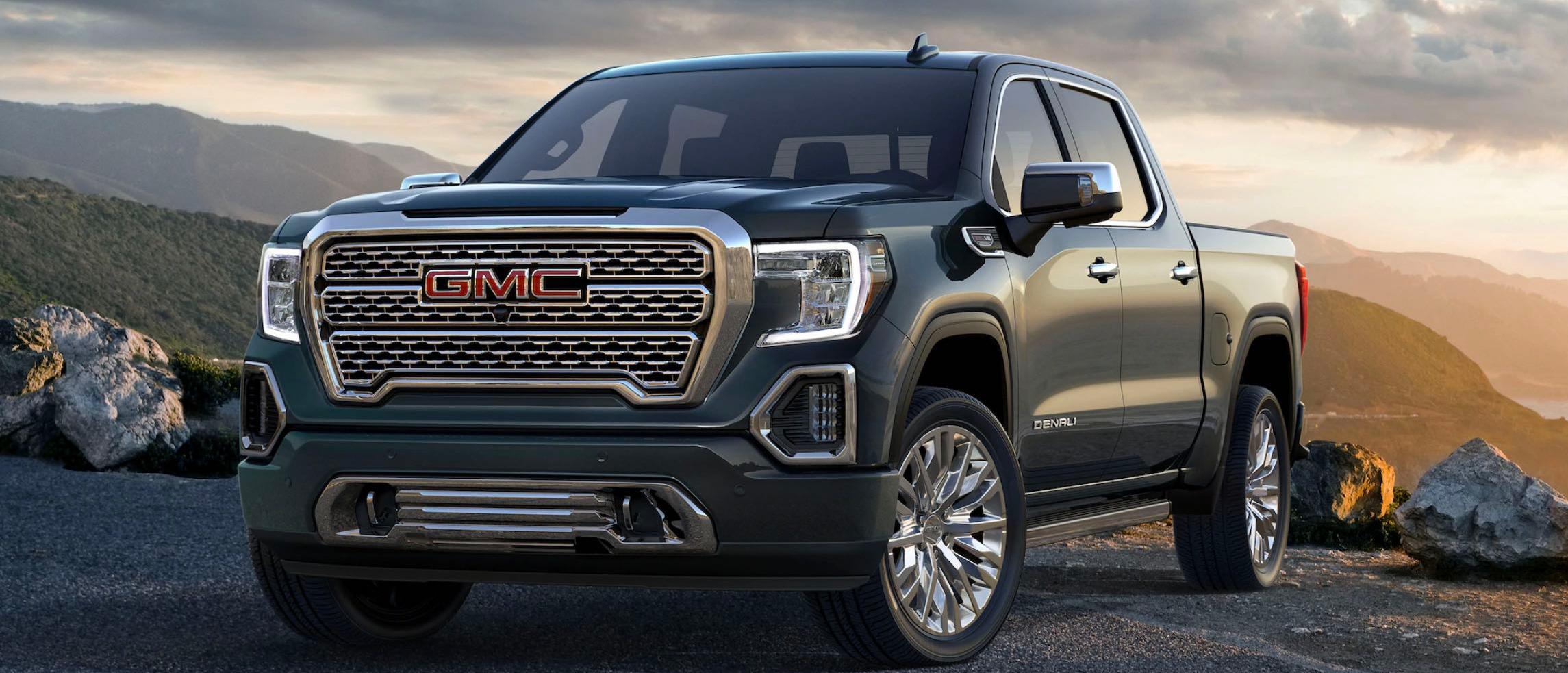 It's Mud-slingin' Season! Top Spots to Off-road in Your GMC Sierra
With 435 horsepower and 469 lb-ft of torque, it's no secret that the GMC Sierra has epic off-roading capabilities. These vehicles provide a great day-to-day driving experience, but they really shine when you push them to the limits. Are you ready to prove that your Sierra has what it takes? It's officially mud slingin' season, and we recommend you kick it off right by paying a visit to a few of these awesome off-roading destinations.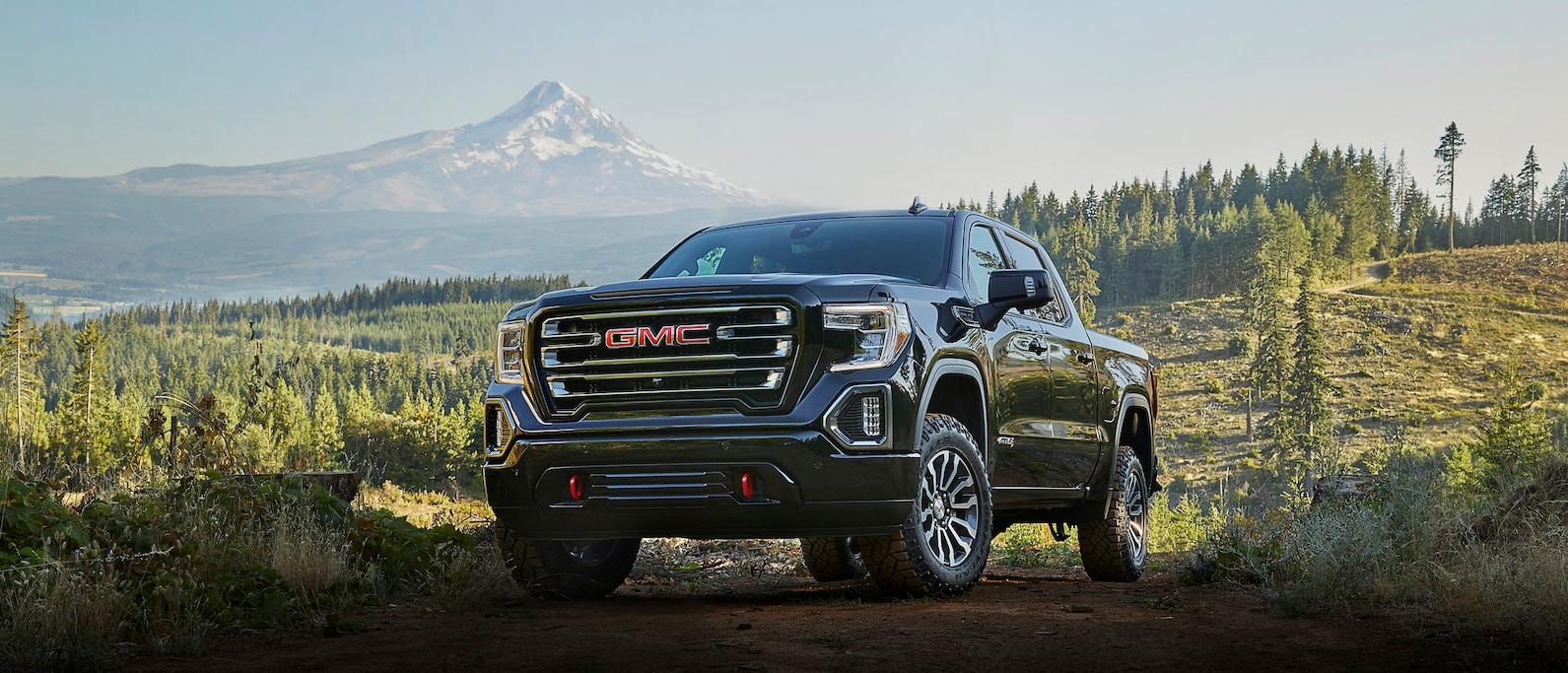 Ciders on Tap: The Best of Berks and Beyond
From haunted hayrides and pumpkin spice to lighting bonfires and cuddling up in warm, fluffy sweaters, there's plenty to love about autumn in Berks County. One of our favorite ways to welcome the season is to enjoy some delicious, locally made cider. We're lucky to have several excellent cideries right in our backyard. Here are a few you'll definitely want to check out!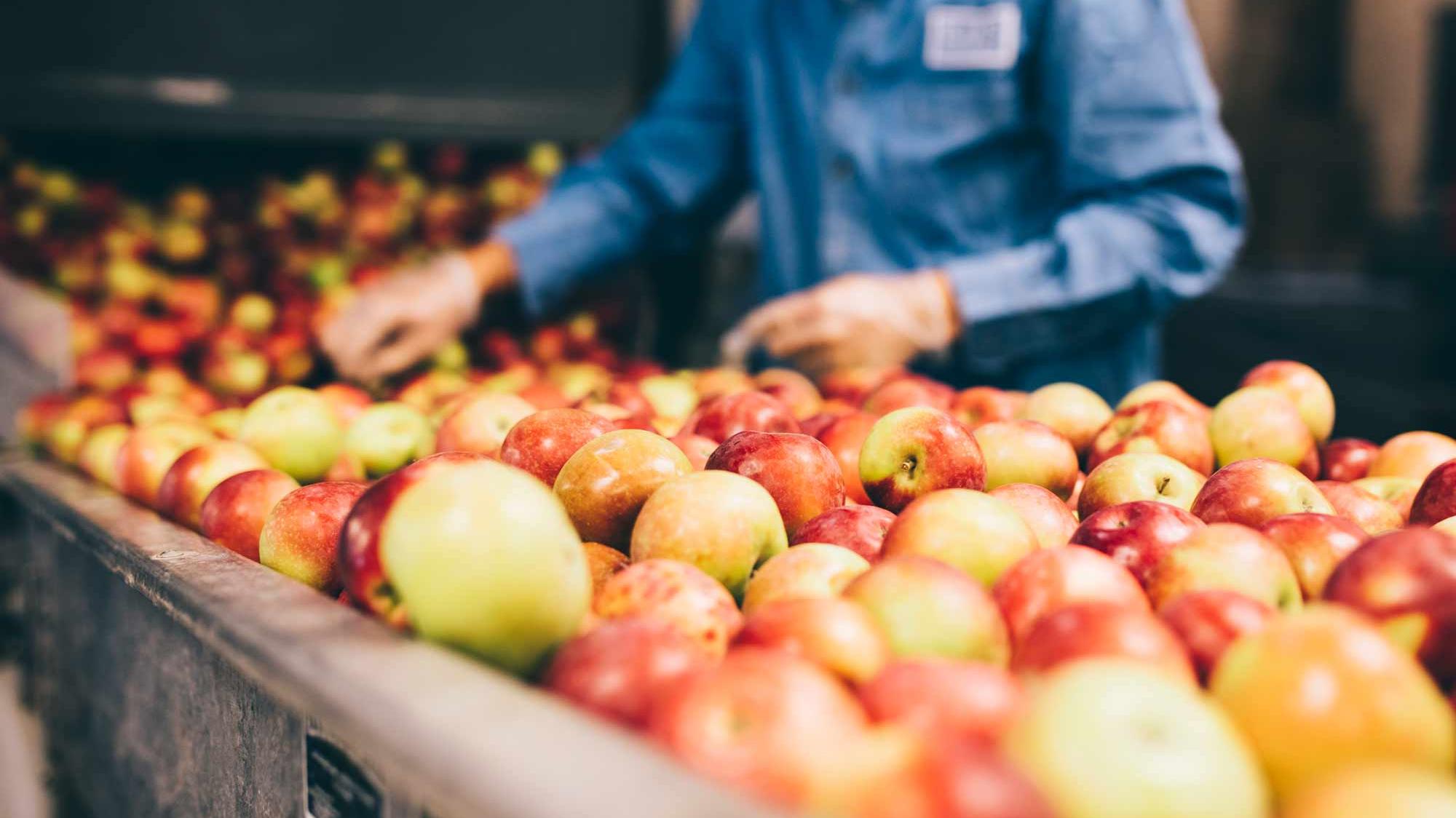 2020 Buick Enclave Avenir - The Mid-Size Luxury SUV Of The Year
When it comes to mid-sized luxury vehicles, the 2020 Buick Enclave Avenir is blowing away the competition. With premium appointments, three rows of first-class seating, and industry-leading safety features, it's no surprise that it's one of the most popular SUVs on the market today. The all-new Enclave Avenir is truly considered the highest expression of Buick luxury.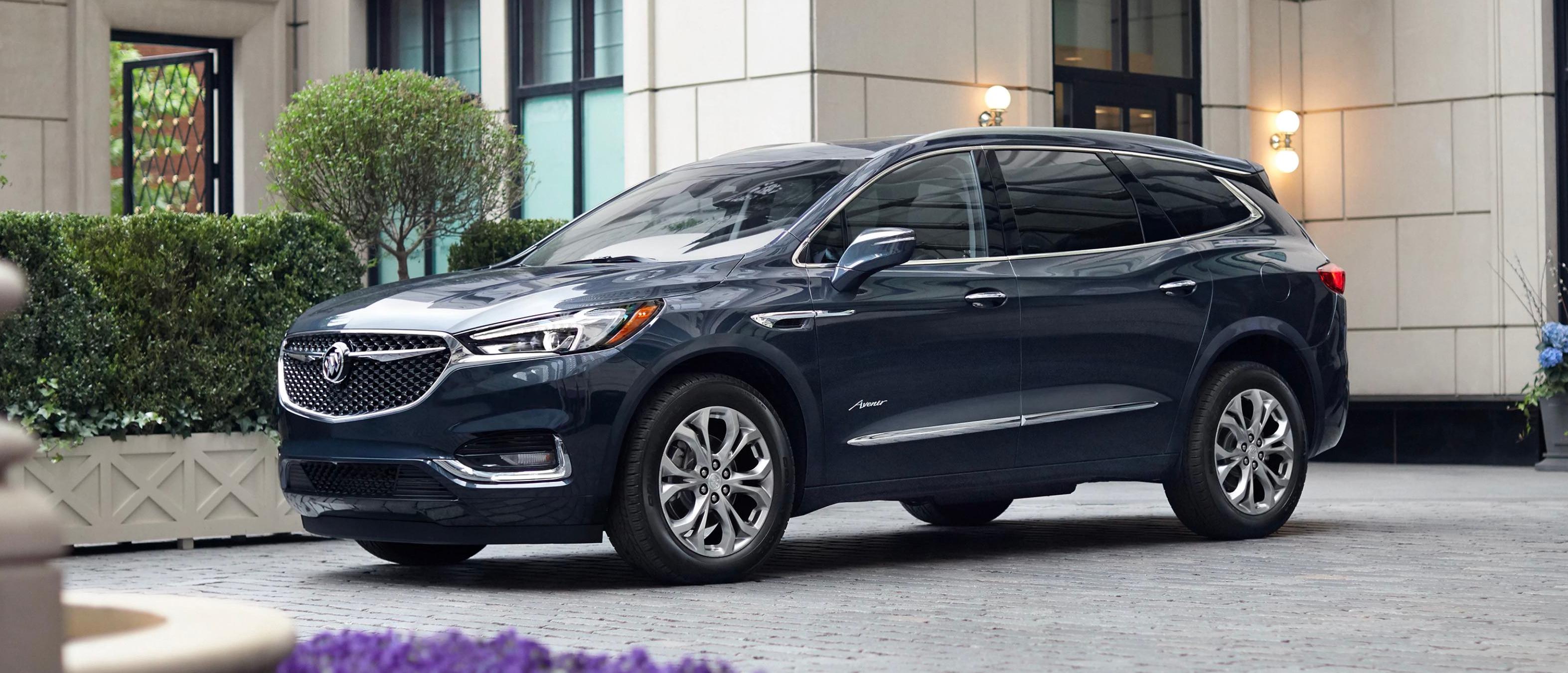 The ALL NEW 2020 GMC Canyon - The NOT So Small Pickup Truck
If you're looking for a mid-sized pickup truck that makes a big statement, look no further than the 2020 GMC Canyon. Despite stiff competition, this no-nonsense truck has no trouble standing out from the crowd. From its excellent capabilities to its comfortable interior and cutting-edge technology, the Canyon offers everything you could want in a not-so-small pickup truck.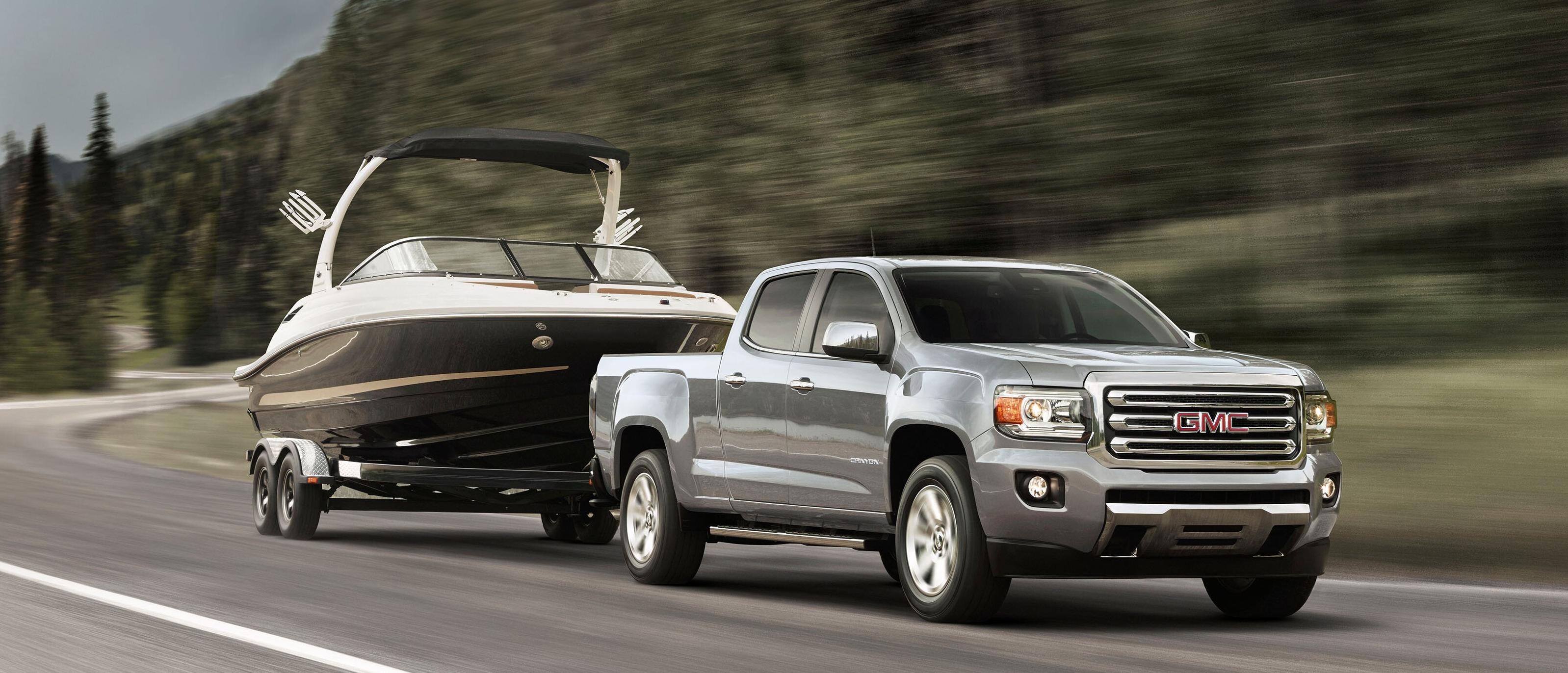 The 2020 GMC Sierra AT4 Edition: What the Kids Would Call "Lit"
With its huge array of new features, the AT4 edition of the 2020 GMC Sierra is now more appealing than ever. In fact, as the kids might say, it's "Lit"!"
From new technology and premium features to powerful performance and sophisticated design, there's plenty to love about this new vehicle. Here's what you need to know.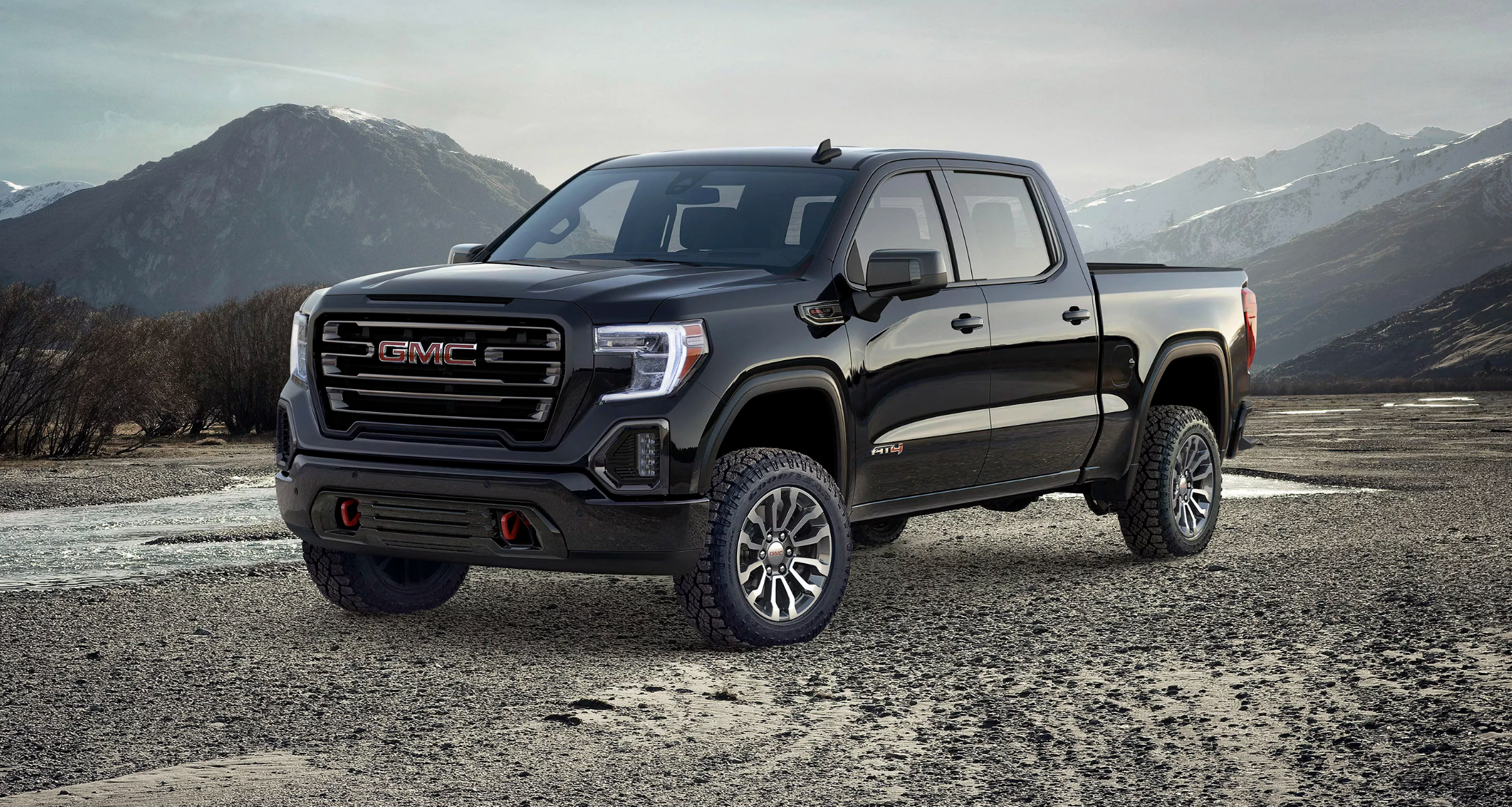 Eat Like You Mean It: Berks Best BBQ Spots
Summer may be coming to an end, but that doesn't mean BBQ season has to be over. Sure, soon it will be too cold to bust out your grill, but there are a ton of great local BBQ joints where you can get your grub on all year long. Whether you're craving ribs, wings, burgers, or some killer mac-n-cheese, you can't go wrong with these six hot spots.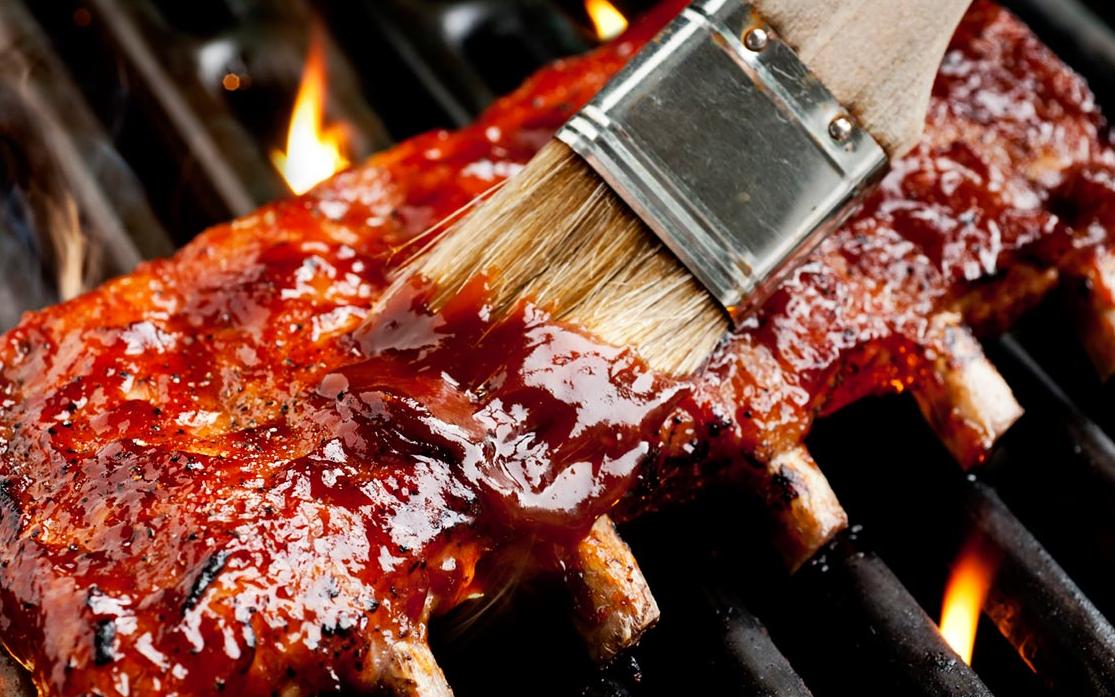 Camping in PA: Kutztown Auto's Top Spots
Summer is a great time for gathering up the family and heading out on a camping adventure. When you're driving a GMC or Buick SUV, you'll have plenty of room to pack up all the supplies you'll need to make your trip extra special. Even better, you can beat the crowds by exploring some great out-of-the-way campsites. Before you plan your next camping trip, check out these top spots. They're perfect for friends and family to enjoy spending time in the great outdoors.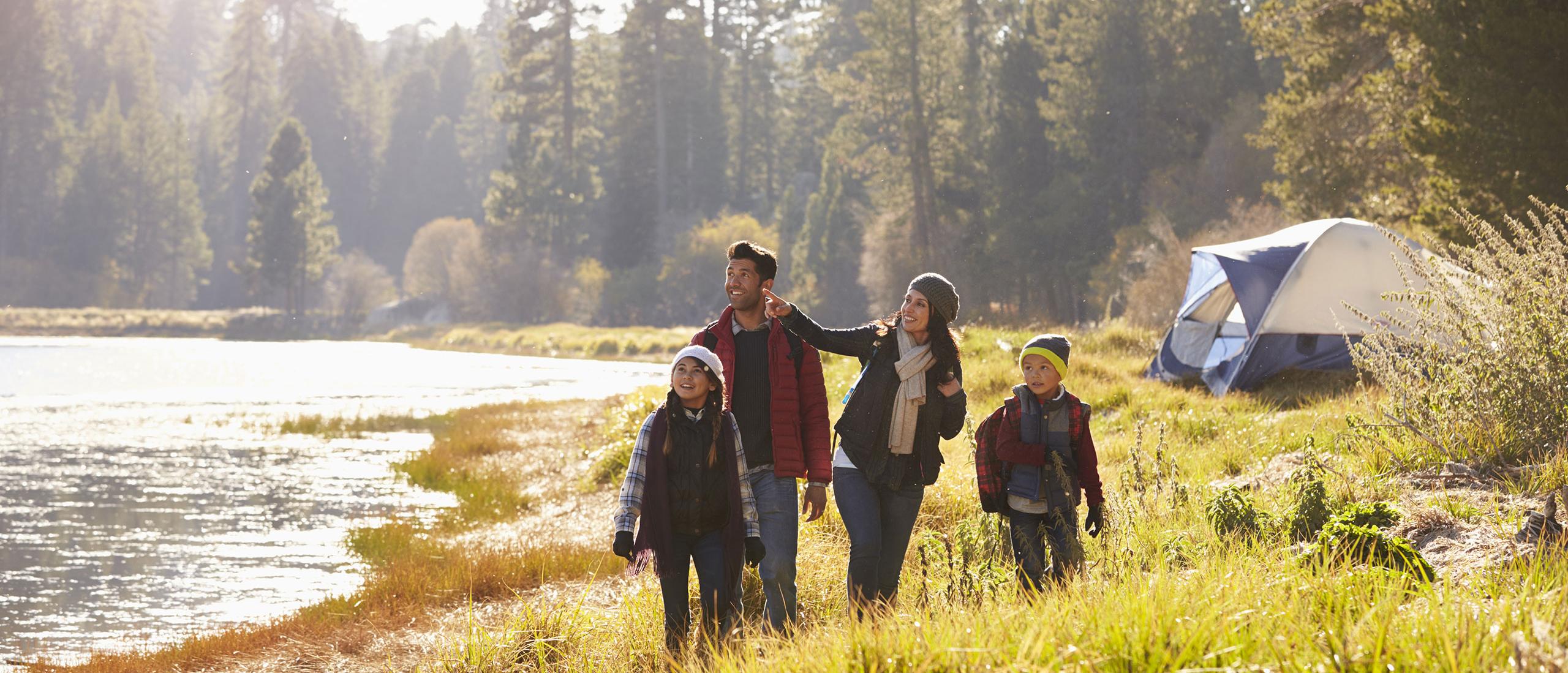 Shopping for New Vehicle: Do's & Dont's
Buying a new vehicle is exciting, but it's also a big commitment. After all, you're likely to spend a significant amount of money on your vehicle and keep it for many years. Taking the time to make sure you're prepared before you start the buying process will ensure that you end up making a great decision. The following tips will help you get started.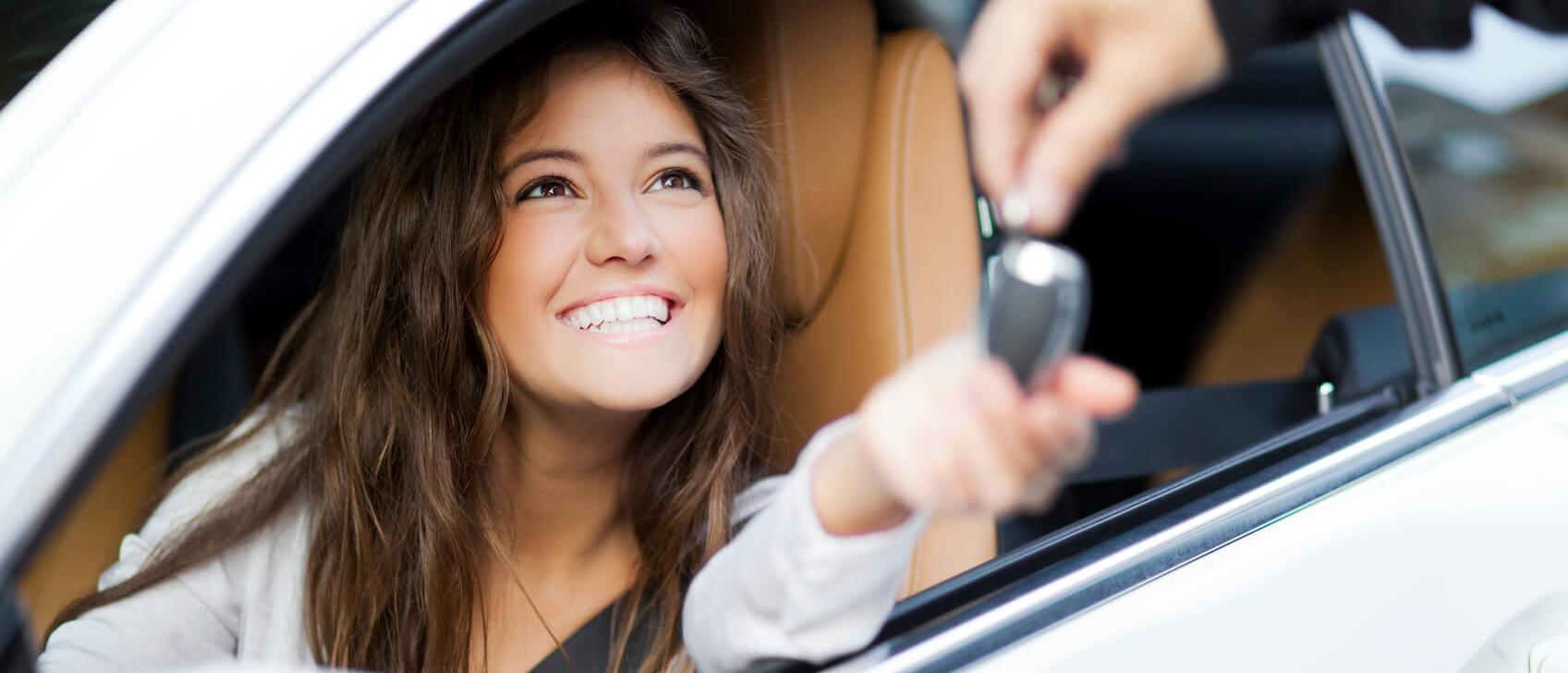 5 Family Fun Summer Spots in the Lehigh Valley
Summer is finally here, and that means lots of opportunities to enjoy outdoor adventures with the whole family. Instead of spending your days indoors wondering what to do, it's time to start making your summertime bucket list!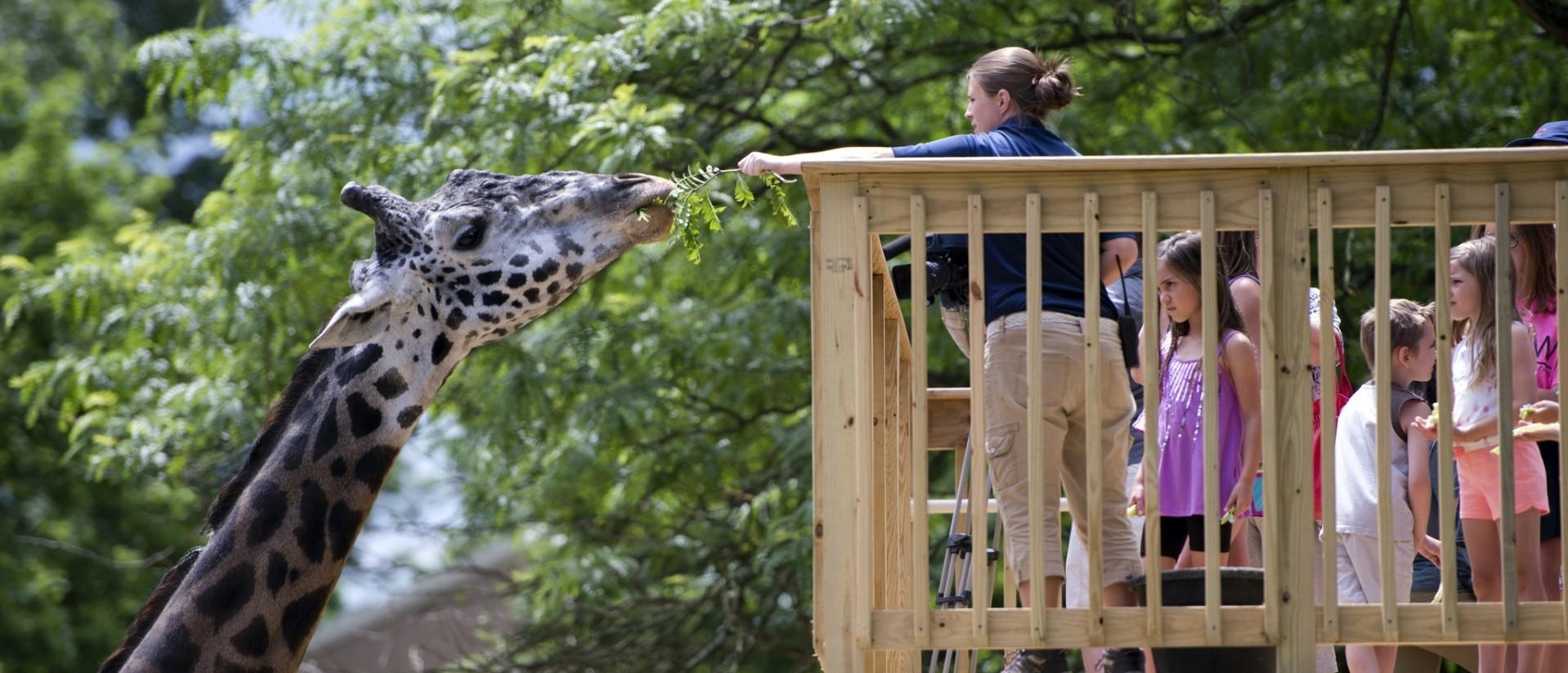 5 Really Cool Accessory Upgrades for The All-New GMC Sierra Truck
With its bold new design and focus on power and performance, the new 2019 and 2020 Sierra pickup truck is creating a lot of buzz. This heavy-duty vehicle has raised the bar with its advanced technology, enhanced trailering capabilities, and attention to detail.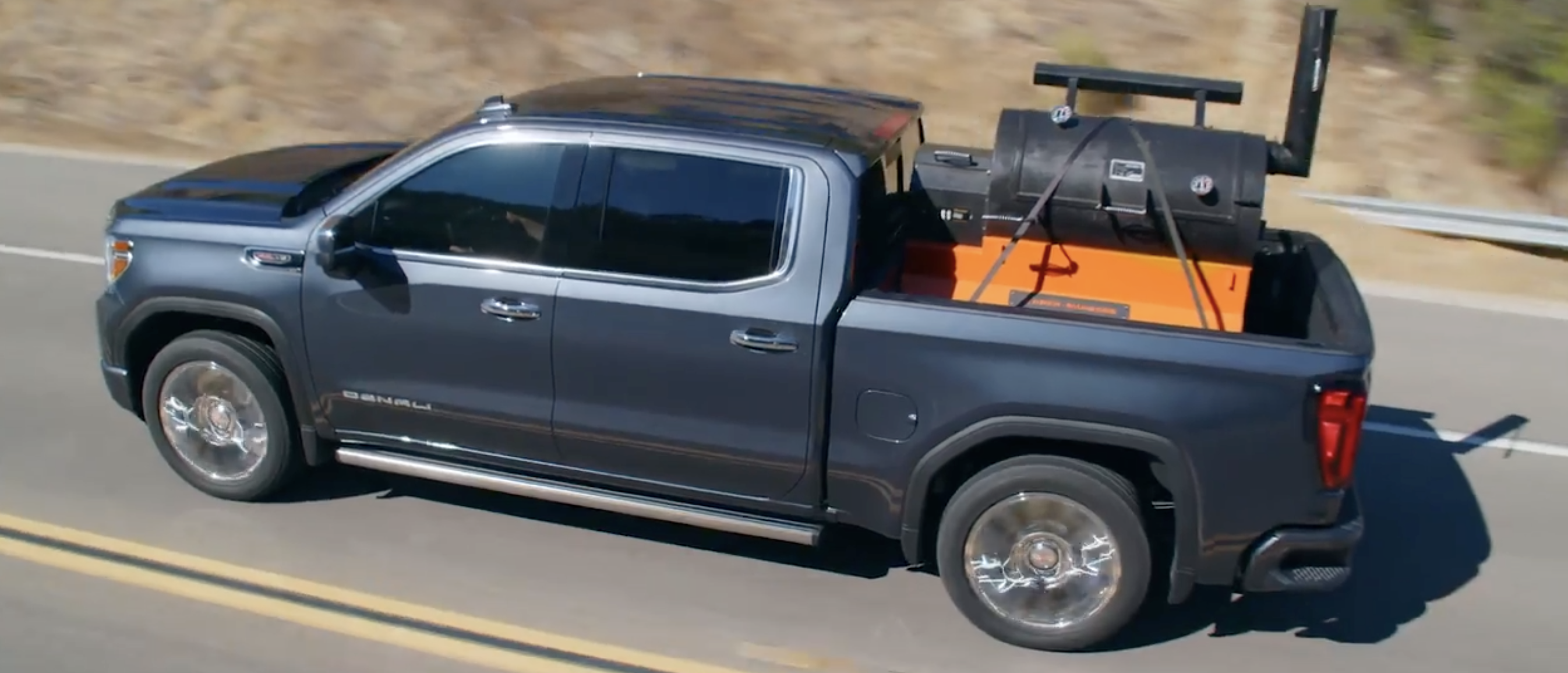 A Better Buick GMC Dealer for Allentown
At Kutztown Buick GMC, we love getting to know our customers. Since we're conveniently located a short drive away from Allentown, we get plenty of opportunities to talk to local residents about their favorite things to do. The list was pretty long, but a few hotspots kept coming out on top.
Did your favorite spot make the list?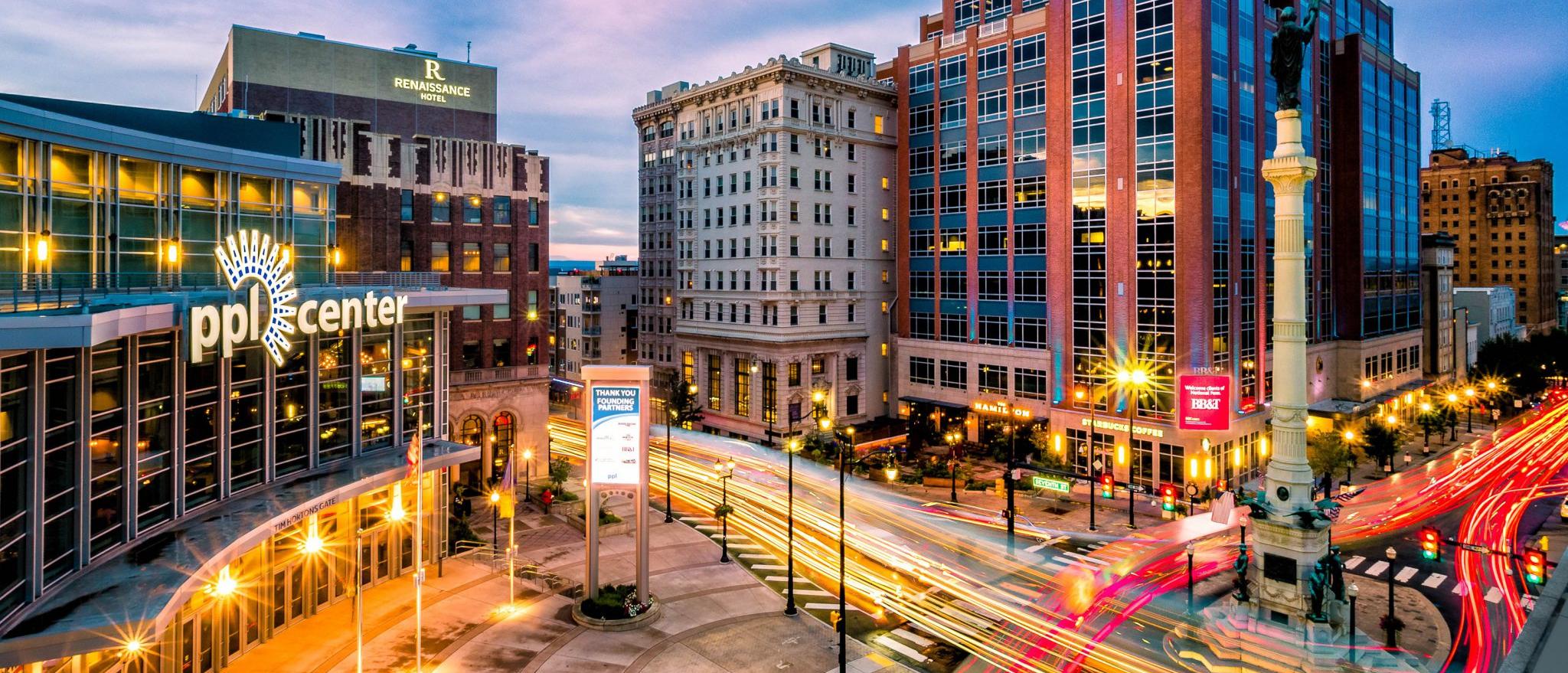 GMC Truck & SUV Service Center Near Me
You depend on your vehicle to keep you and your family safe, so don't trust your maintenance and repairs to just anyone. For quality GMC truck or SUV work you can depend on, Kutztown Buick is the clear choice.
Whether you live in Reading, Allentown, Boyertown, or Schuylkill County, you can be confident that the Kutztown GMC-Certified team of service and repair professionals will get the job done right. We serve all models including Sierra Light and Heavy Duty trucks, Acadia, Terrain, and Envoy as well as GMC commercial & fleet vehicles.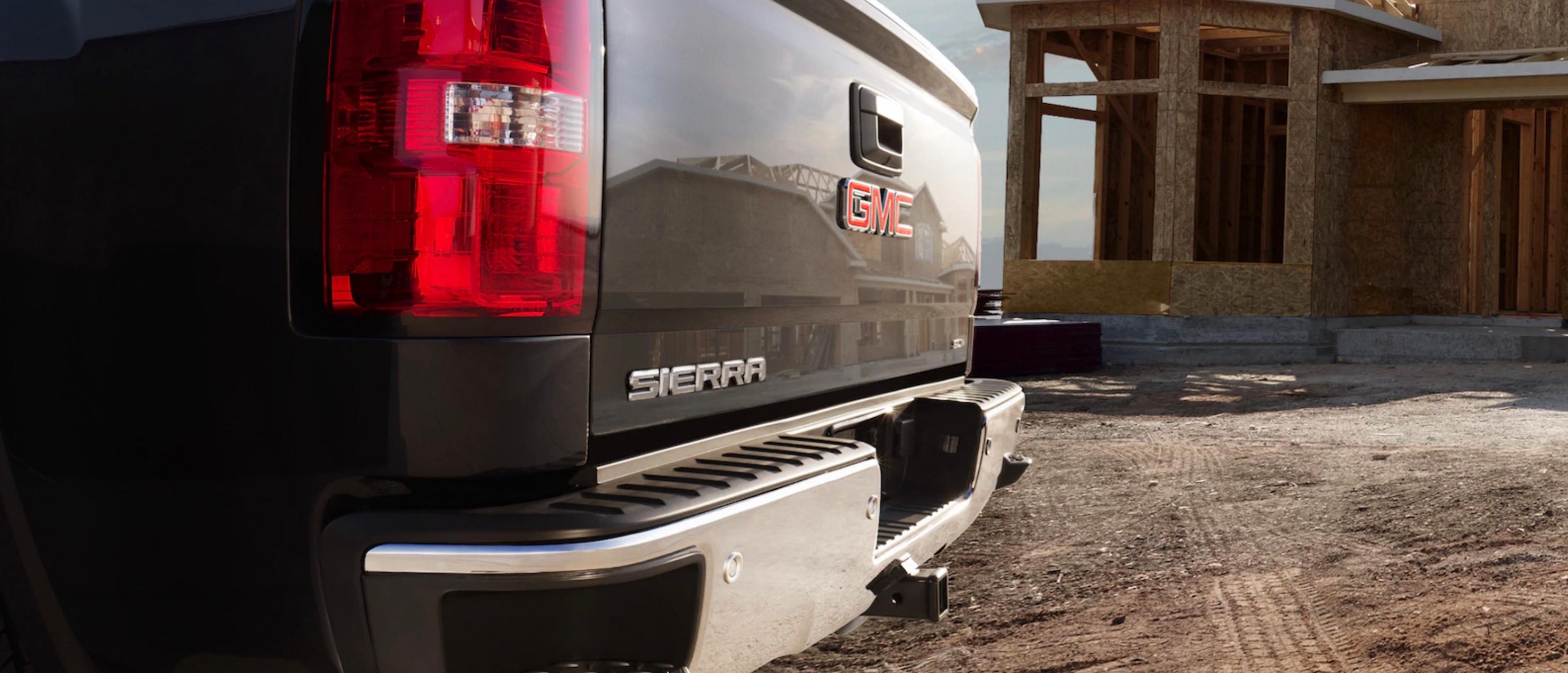 A Brand-New Identity: This Ain't Your Grandparents' Buick Anymore
There was a time when the word "Buick" conjured up thoughts of giant, hulking vehicles driven by our grandparents. With cars that were once referred to as "rolling couches" and a reputation for popularity among the over-65 crowd, the Buick brand had a serious marketing problem. Rather than allow the brand to shrivel up and disappear, GM took a different approach. They opted to completely redesign the vehicles, added innovative technology, and re-branded Buicks as the modern, cutting-edge choice for young families and trendsetters. Here's how they did it.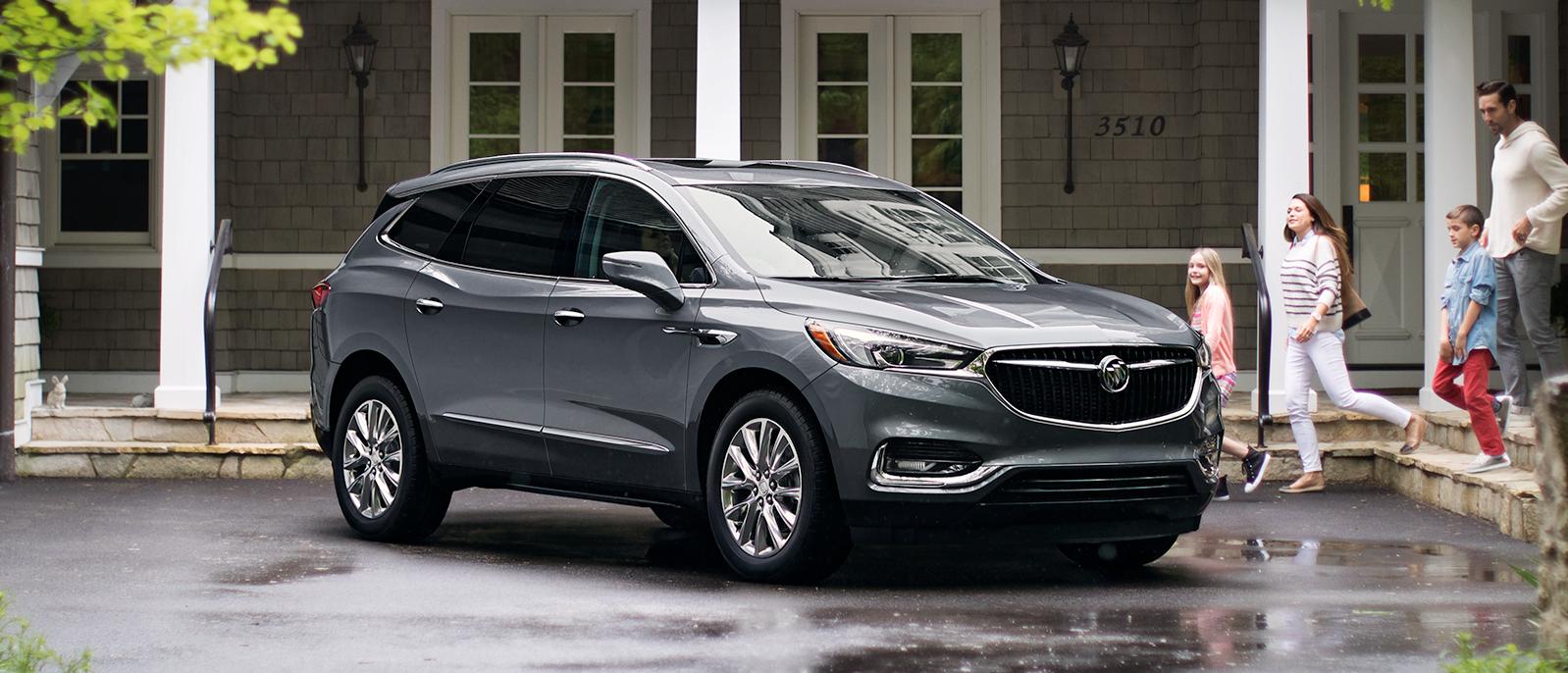 Our Favorite Kutztown Restaurants for Incredible Hometown Cooking
When you own a car you really love driving, you don't mind traveling miles to enjoy great shopping and dining experiences. Sometimes, though, the best spots are right in our own backyard. For a true taste of hometown-cooking and a culinary adventure you won't soon forget, you can't go wrong with these five incredible Kutztown restaurants.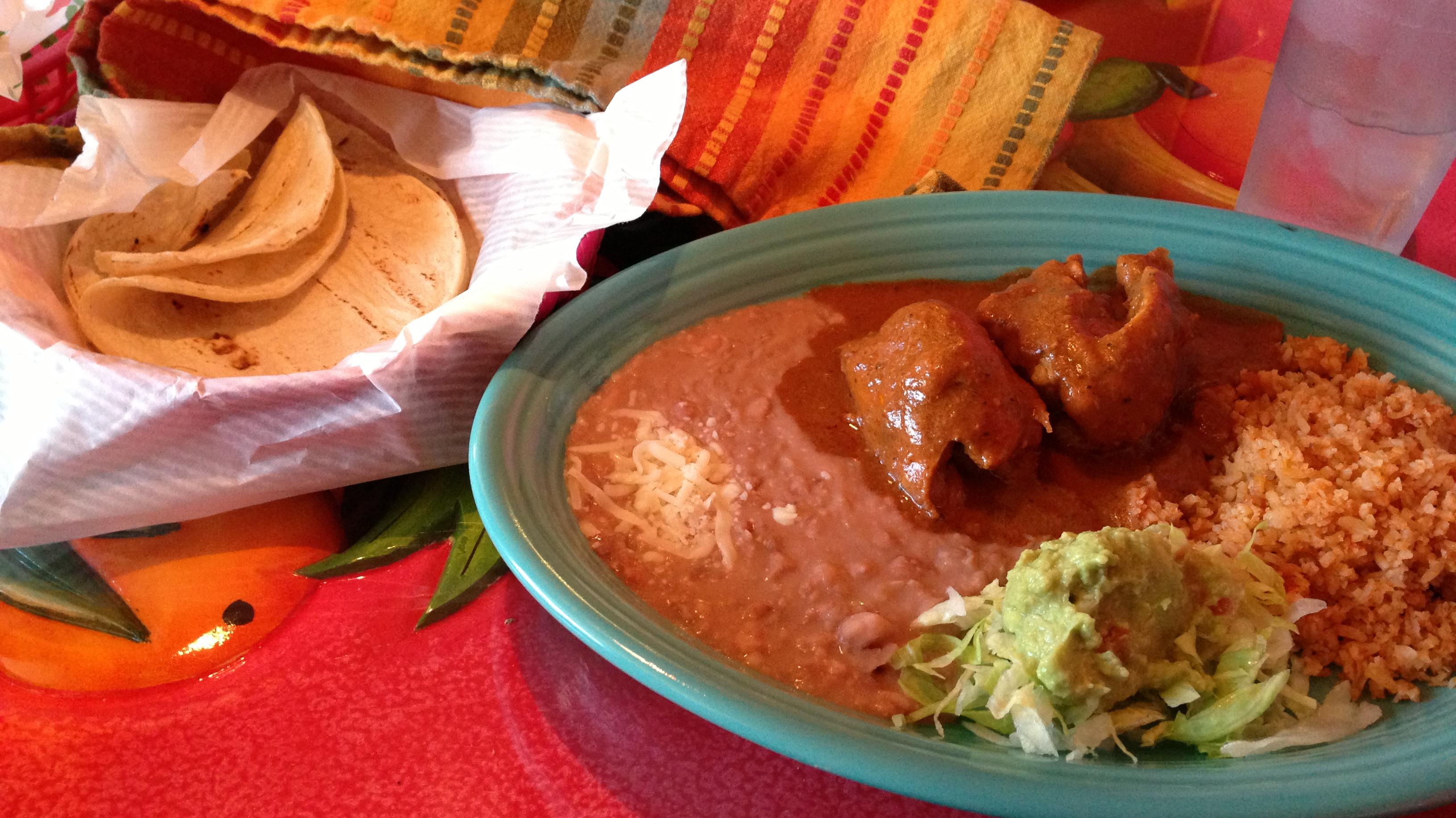 Baseballtown is BACK! The 2019 Reading Phillies Outlook
Baseball fans in Reading sure are spoiled these days, and that's a great thing. Not only do they have the Major League Phillies franchise to follow, with a trip of only just over sixty miles to see live games, they also have the Reading Phillies AA affiliate right in their hometown to see regular exciting and affordable top quality baseball. There's nothing better that seeing your favorite MLB players rise up through the ranks by watching them play for your very own local minor league baseball club.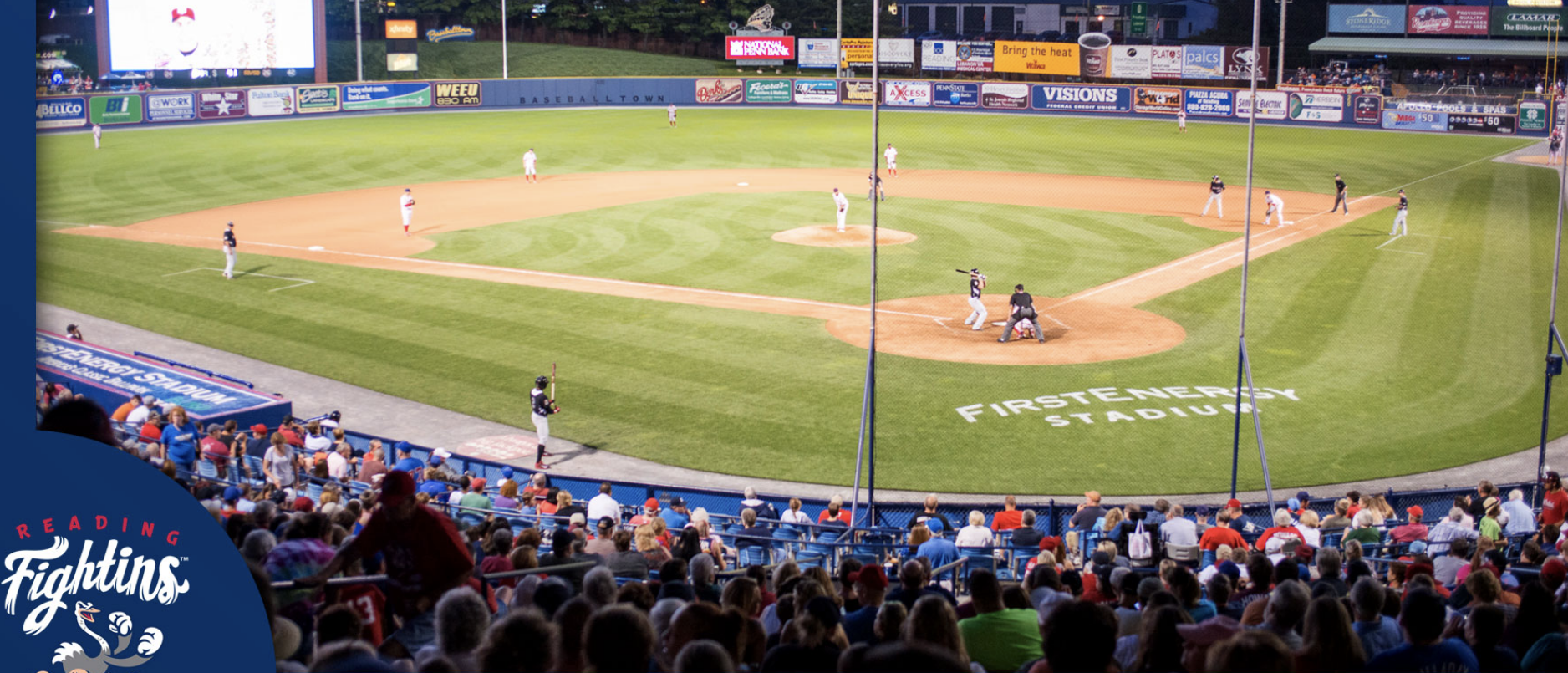 Buick GMC Dealer Serving Berks County, PA
At Kutztown Auto Co. on Route 222 in Fleetwood, we're proud to be a part of historical Berks County! After all, what's not to love? The area is home to plenty of rich farmland, beautiful parks, top-notch educational institutions, and a wide variety of entertainment options. Since we're centrally located, we see customers from all around the county. While every area is great, there are a few boroughs that locals and visitors can't stop raving about. Next time you're in the mood to take a drive, consider making a stop in one of these popular cities.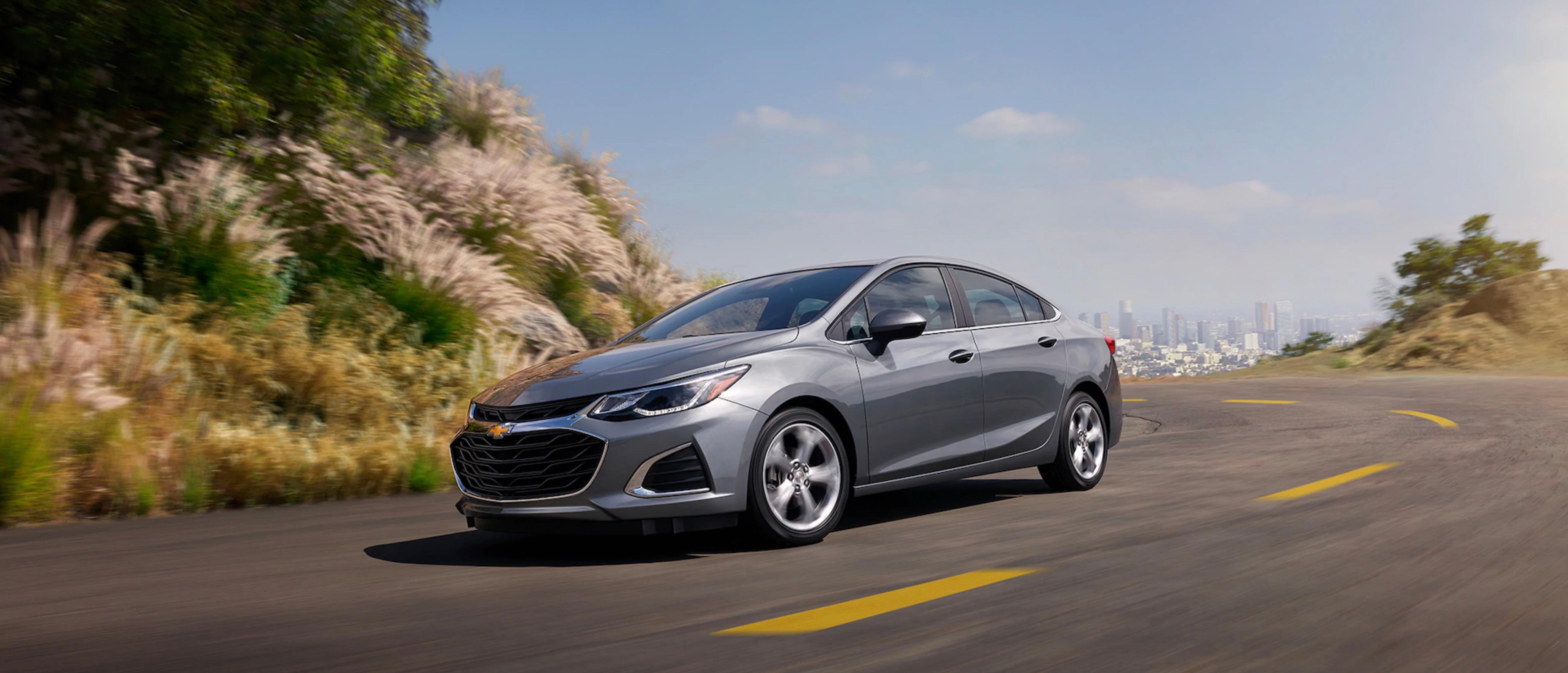 Buick & GMC Family-Sized SUVs are the New Necessity
Whether you're carpooling to sporting events, packing up the family for a weekend getaway, or bringing home your latest haul from Ikea, there are plenty of reasons why it makes sense to own a large-capacity vehicle. Gone are the days of the family station wagon or the frumpy mom-van. Today's busy families want vehicles that are both stylish and functional. With roomy cabins, third-row seating, and top-of-the-line safety and technology features, it's no surprise that the latest line of Buick and GMC sport utility vehicles (SUVs) have become the go-to option for many new car buyers. Here's a closer look at some of this year's most popular models.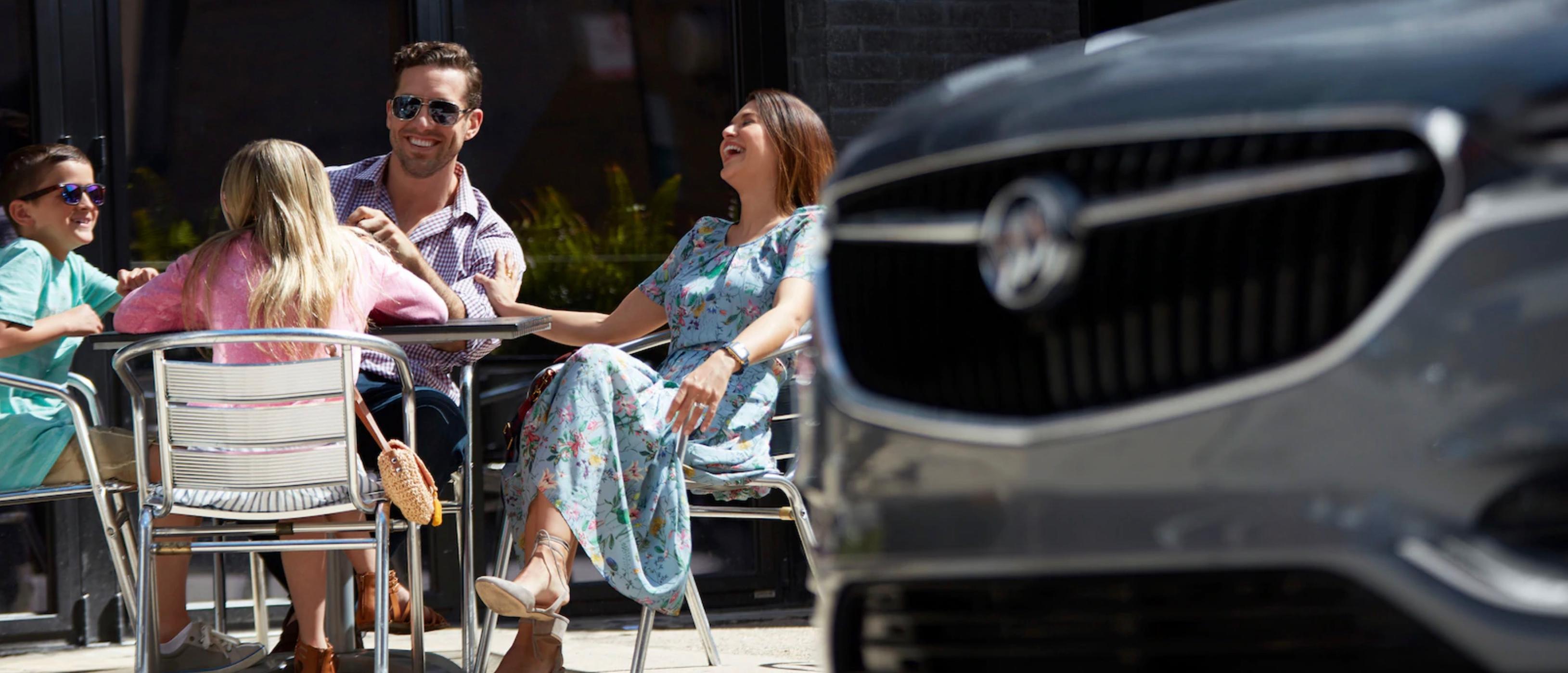 Your Buick GMC Dealer Near Bethlehem, PA
Since we're located just a hop, skip, and a jump away from the city of Bethlehem, the staff at Kutztown Auto love visiting the area on our days off. Whether we're taking in the fabulous art scene, grabbing a bite to eat, or unwinding with a craft cocktail, there's always something fun to do. Here are some of our favorite Bethlehem destinations.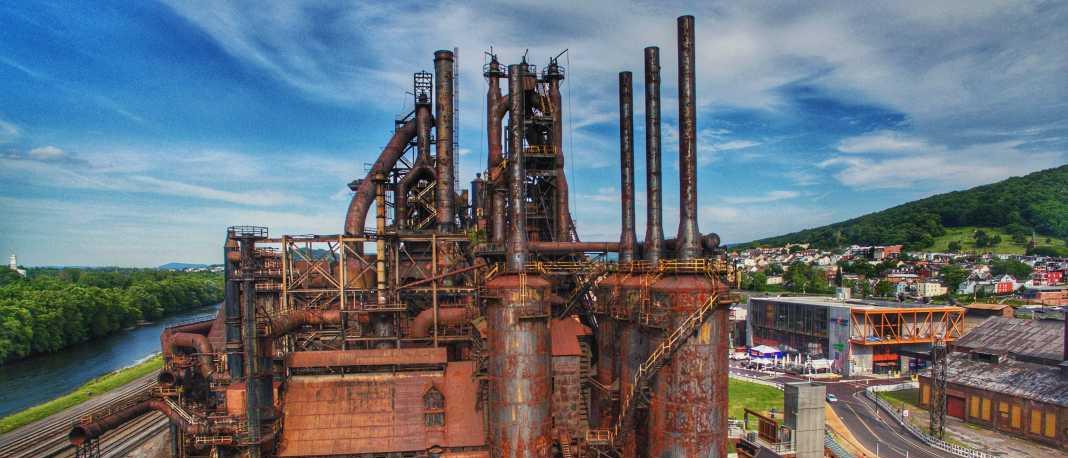 Let's Get Some Local Craft Brews! (After the Test Drive, of Course.)
For the love of beer…we want to share some of our favorite small craft craft beer breweries in the area! With a designated driver behind the wheel of your new Buick or GMC, enjoy an ice cold beer at these fabulous Berks & Lehigh local breweries.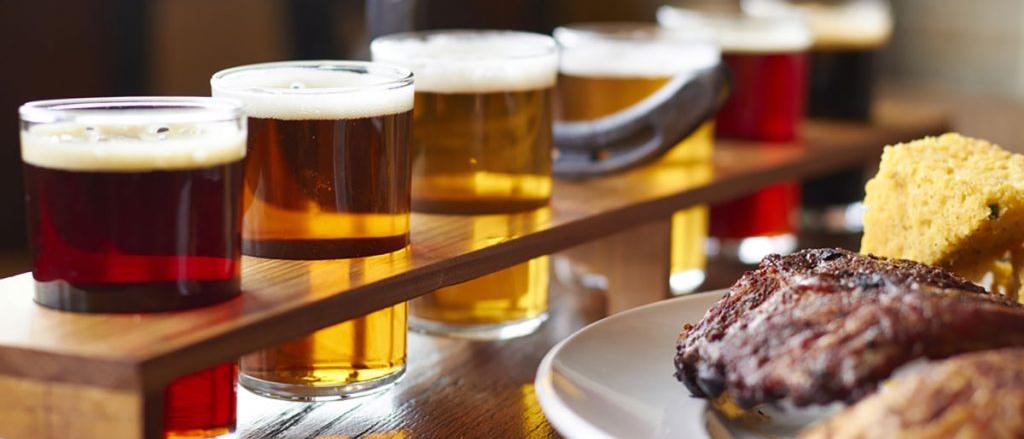 5-Star Buick GMC Dealer Near King of Prussia
Since Kutztown Chevy is just two roads away from King of Prussia, it's no surprise the dealership has many favorite places to frequent when we're delivering a vehicle, heading out to lunch, or just exploring the area!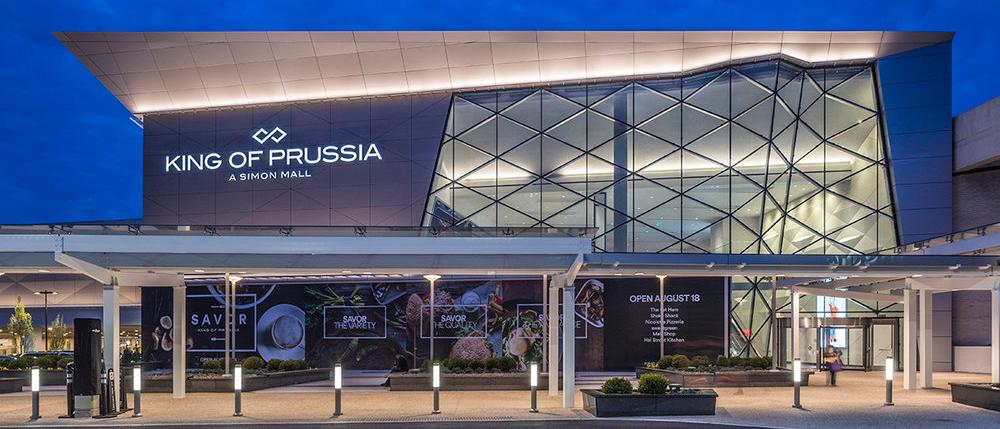 Hot New Year's Eve Spots in The Lehigh Valley
There are many parties, dinners, and special events planned for New Year's Eve this year, here are some details on four of them: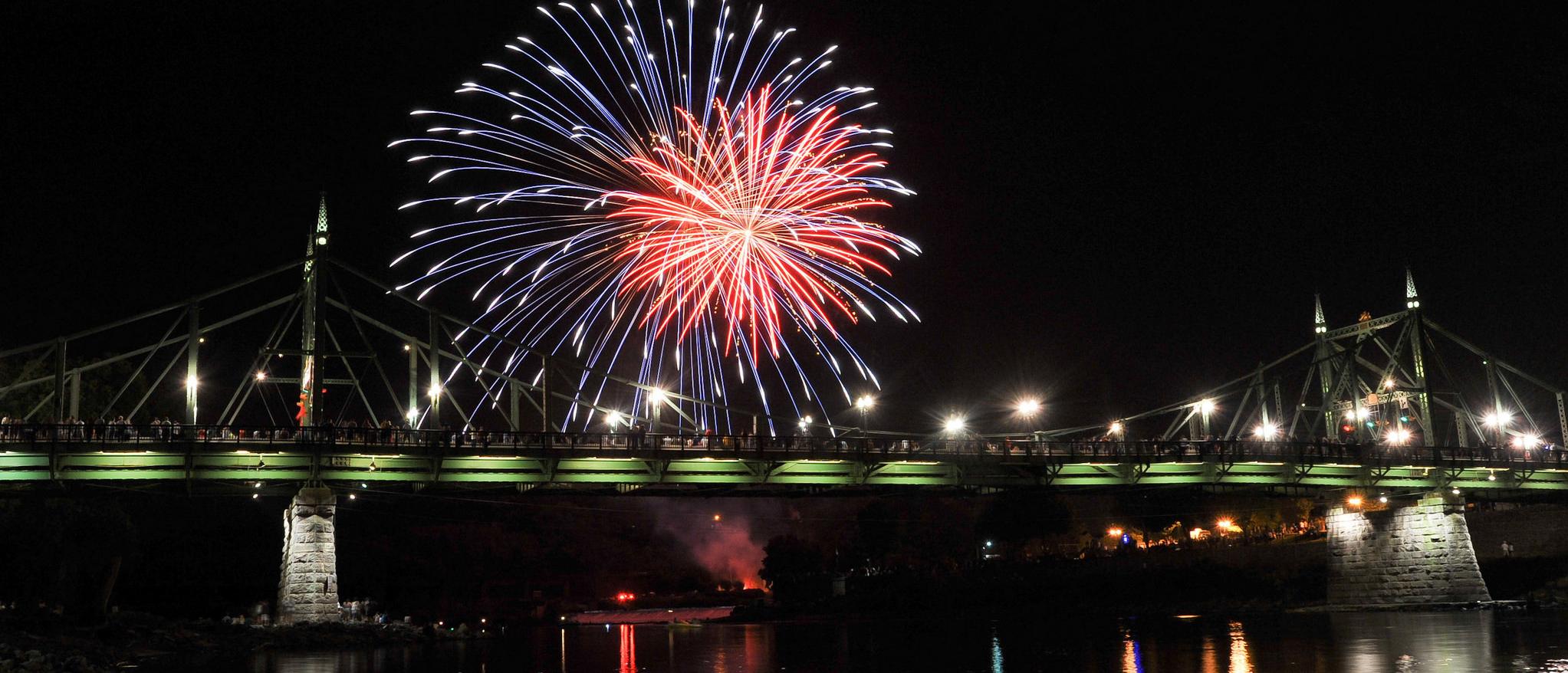 5-Star Buick GMC Dealership near Quakertown
Located just a short 45-minute drive from Kutztown Buick GMC in Fleetwood, Quakertown is one of our favorite places to deliver a customer's vehicle to and explore during a mini road trip! With so many loyal and referring customers from Quakertown, we've readily embraced all the places they suggest when we're in town. Just like our customers refer our Kutztown dealership to folks they meet, those same customers refer great places to us to check out in their town. Here are three of many of our go-to spots in Quakertown: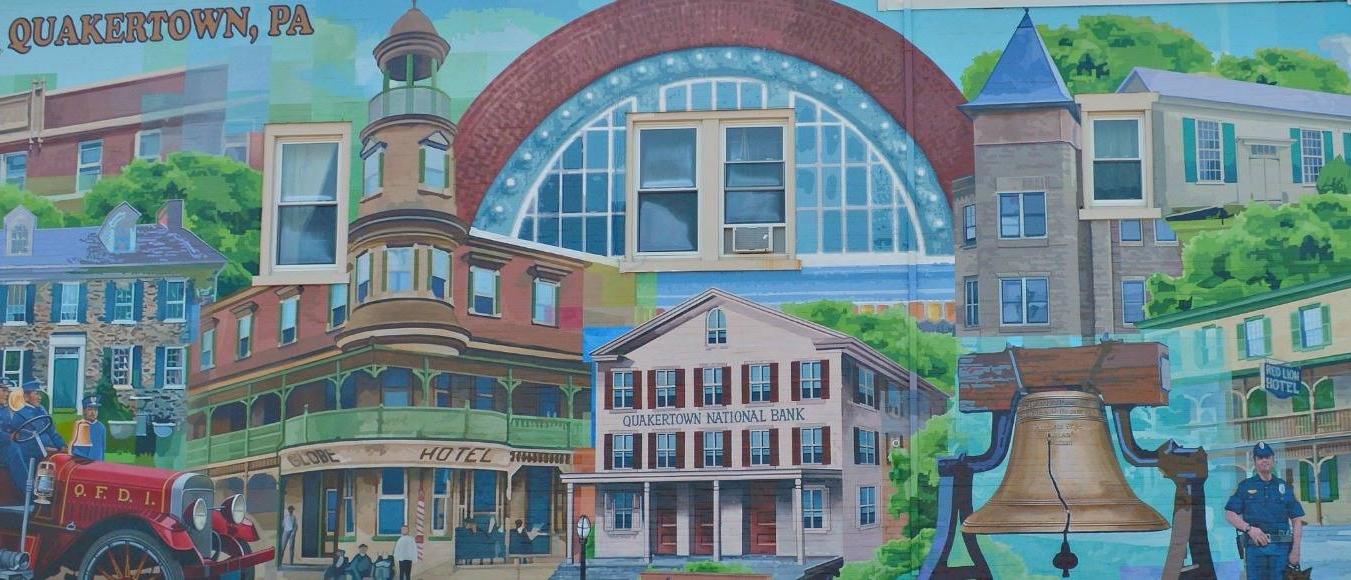 The Buick Encore: A Small SUV with a BIG Attitude
Brains, brawn, and beauty. Smart, strong, and stunning. The perfect package. With its sleek, advanced design on the outside, combined with its high-end, feature-filled, luxurious interior, it's easy to see why GM's Buick Encore has become the vehicle of choice for discerning seasoned and first-time vehicle shoppers who seek comfort, joy, and style in their daily ride. Here's why this seemingly-small SUV has a rightfully-earned big attitude.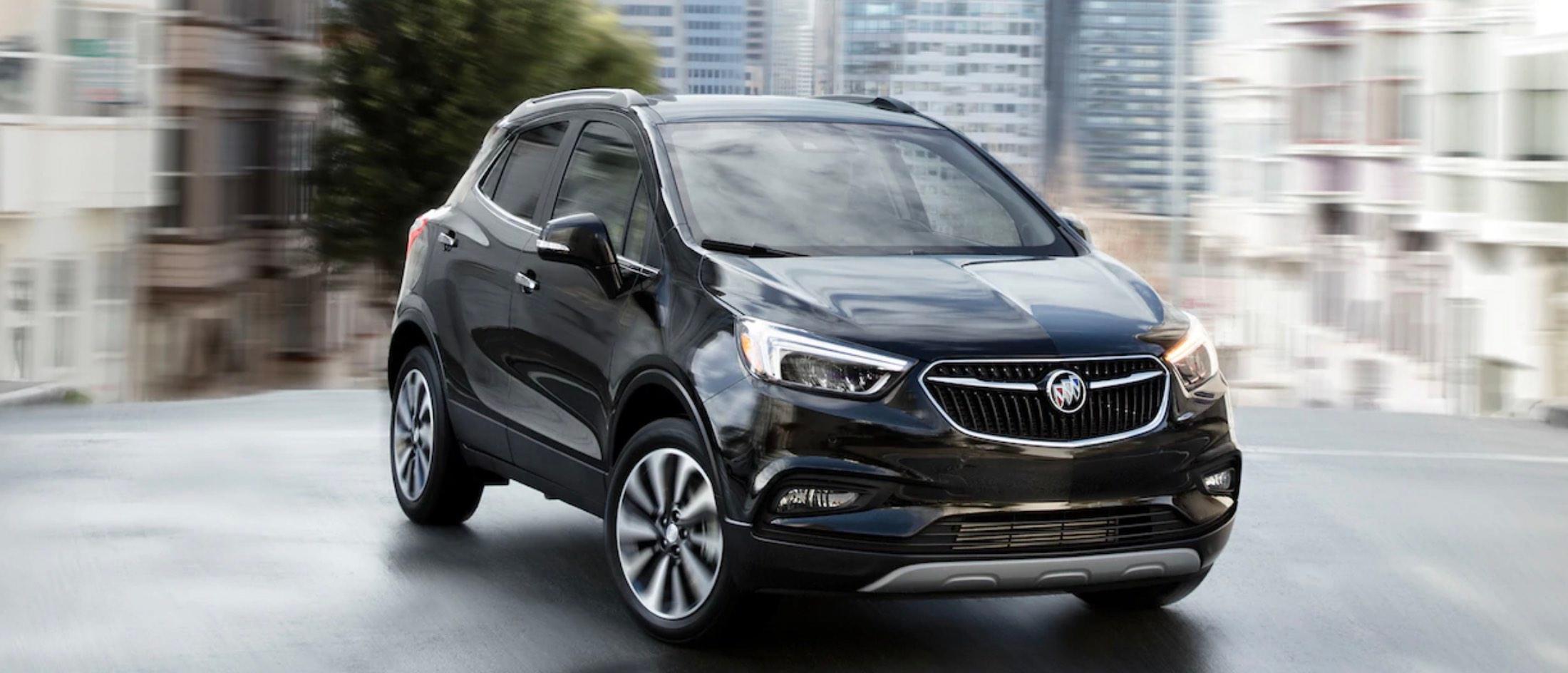 Black Friday, Small Biz Saturday, and Cyber Monday - Where Did They Come From?
While most businesses offer specials and discounts throughout the year, it's traditionally been the days right after Thanksgiving that consumers look forward to for the most exclusive shopping offers, doorbusters, and discounted prices. Three days, in particular, have shoppers marking their calendars as the ones to make most of their purchases: Black Friday, Small Business Saturday, and Cyber Monday.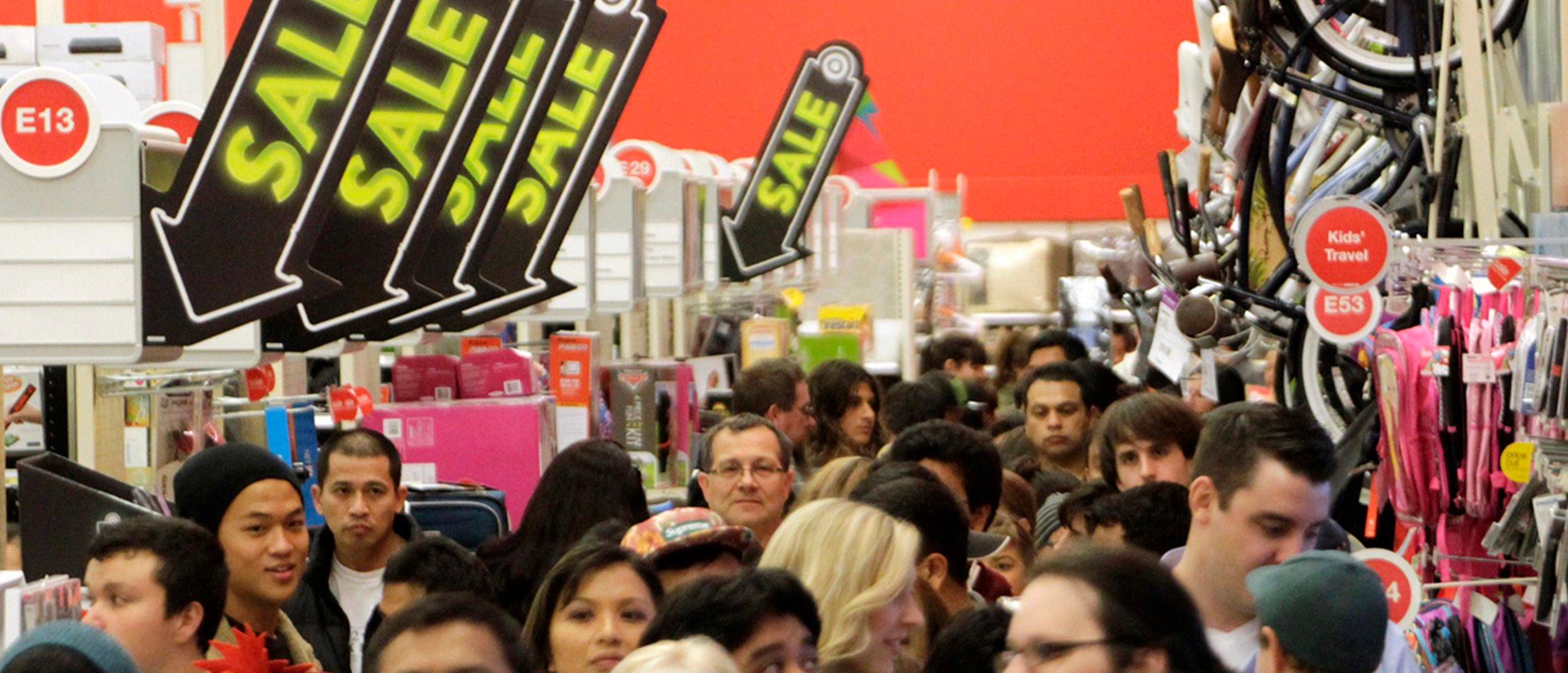 Your #1 GMC Dealer near Emmaus, PA
With so many customers from the Emmaus, the staff at Kutztown Buick & GMC has come to know this award-winning borough in Lehigh County so well that we've devised a (long) list of our favorite places to patronize. Here's a look at just a few of them: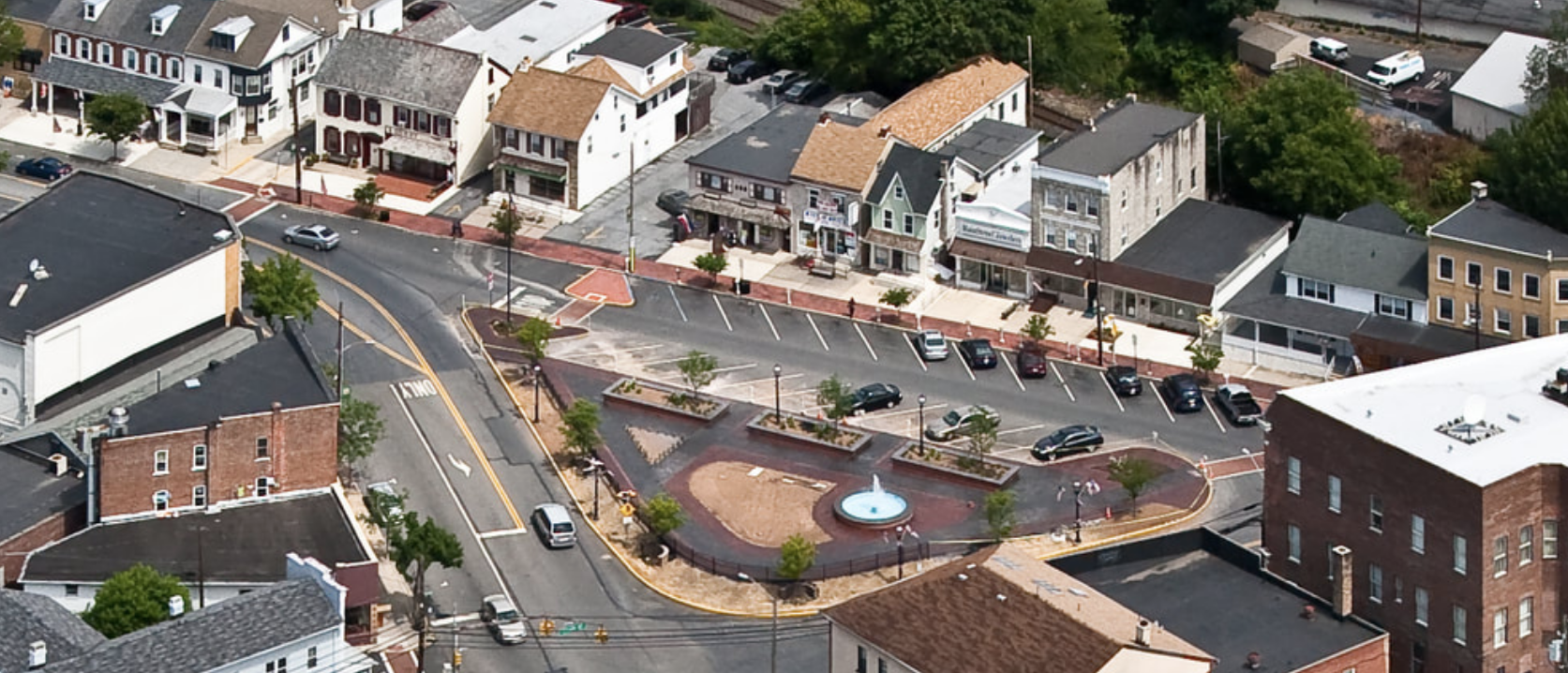 Family Pumpkin Picking 101 in The Lehigh Valley
Autumn is a great time of year to go for long rides with your family or friends in a fully-loaded vehicle with all the bells and whistles. If you're considering getting a new vehicle this season, check out the 2019 GMC Acadia or Buick Envision. Think of how much fun you'll have driving your new vehicle to go pumpkin hunting!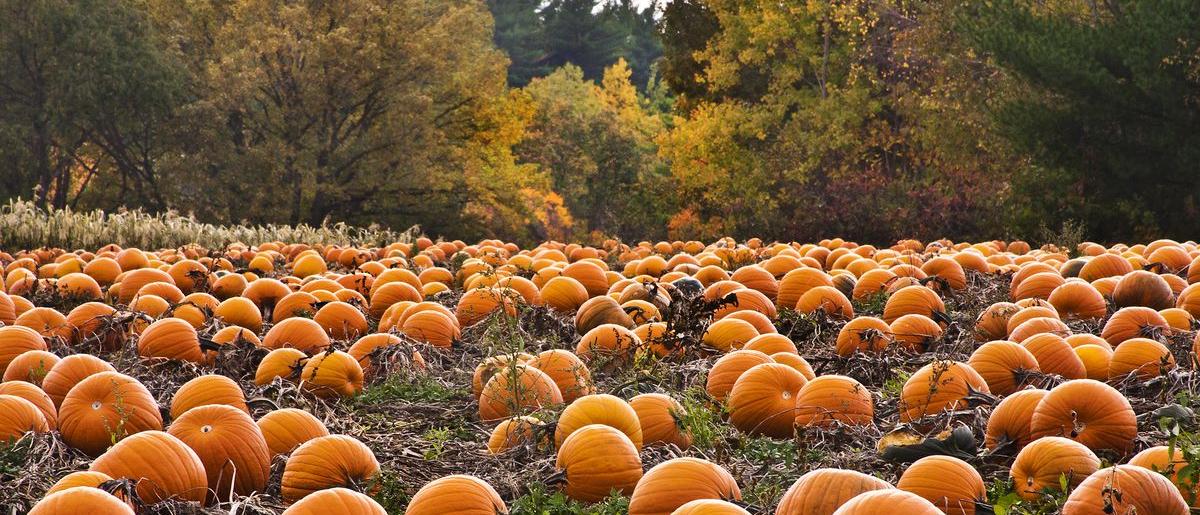 Comparing Pickups: Pickup 2019 GMC Sierra 1500 vs. Toyota Tundra
With so many amazing pickup trucks being unveiled for 2019, it can easily be overwhelming trying to decide which pickup truck offers the specific features and particular capabilities you want in your pickup. Here is a look at two of the top contenders for 2019: the GMC Sierra and the Toyota Tundra.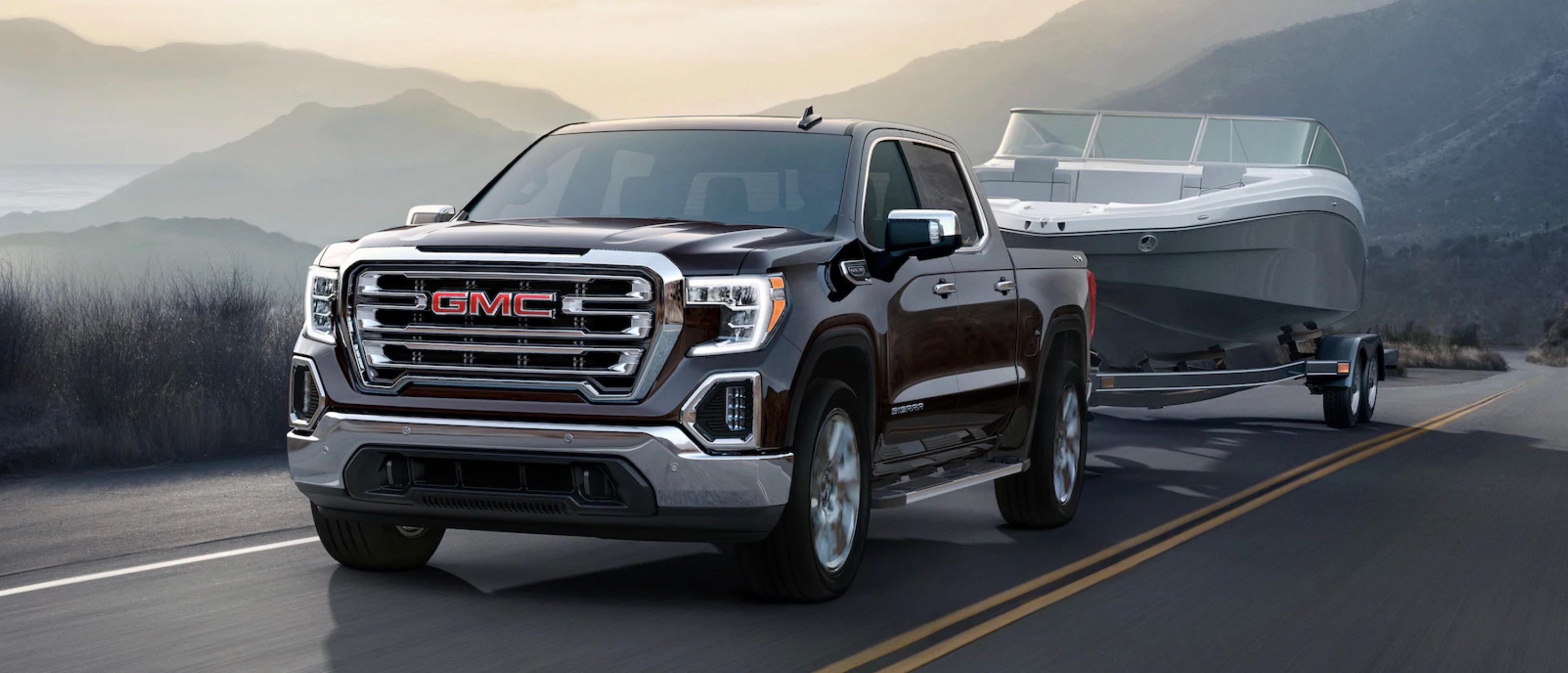 Buick GMC Dealer near Boyertown, PA
As the largest GM dealership in all of Berks County for sales and service of all GM brands, it's no surprise that Kutztown Auto Company is the "go to" dealership of choice for Boyertown residents looking for a new (or previously gently driven) vehicle and for Boyertown business owners seeking top-notch vehicles for their fleets and/or employees.
Read More +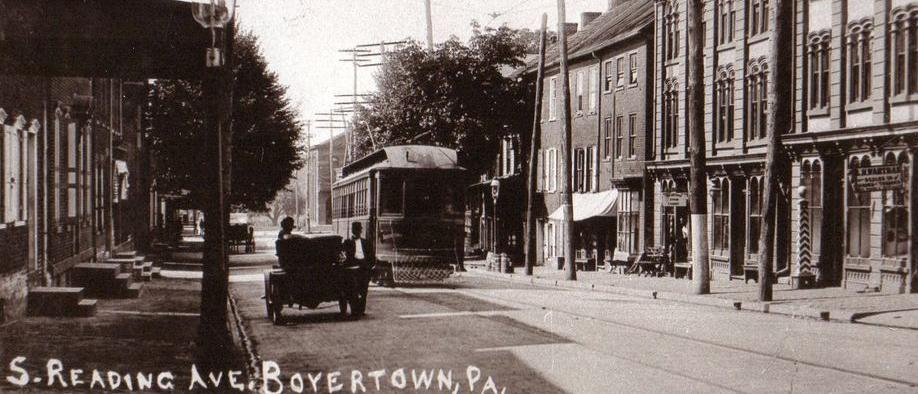 All-American Automotive Tradition: A History of Buick
Buick traditionally dates its beginnings to 1903 – the year David Dunbar Buick (a gasoline-engine builder) and Walker L. Marr (the engineer who built the first automatic that was called a Buick) incorporated the Buick Motor Division and moved from Detroit to Flint. There are countless Buick-made milestones throughout the years, including some noteworthy ones that inspired other automotive manufacturers.
Read More +
Stay Cool at these Summertime Events in the Lehigh Valley
This annual 10-day event has so much to offer that newbies to the 'fest will want to start planning for it now so that they don't miss out on anything! For starters, there will be more than 500 performances of almost every musical genre conceivable taking place throughout the 10 days, with only the shows at Sands Steel Stage requiring tickets! To get across the river, hop on a bus at the transfer site! At the event, the stages will be referred to as "platzes" in homage to the city's Germanic heritage.
Read More +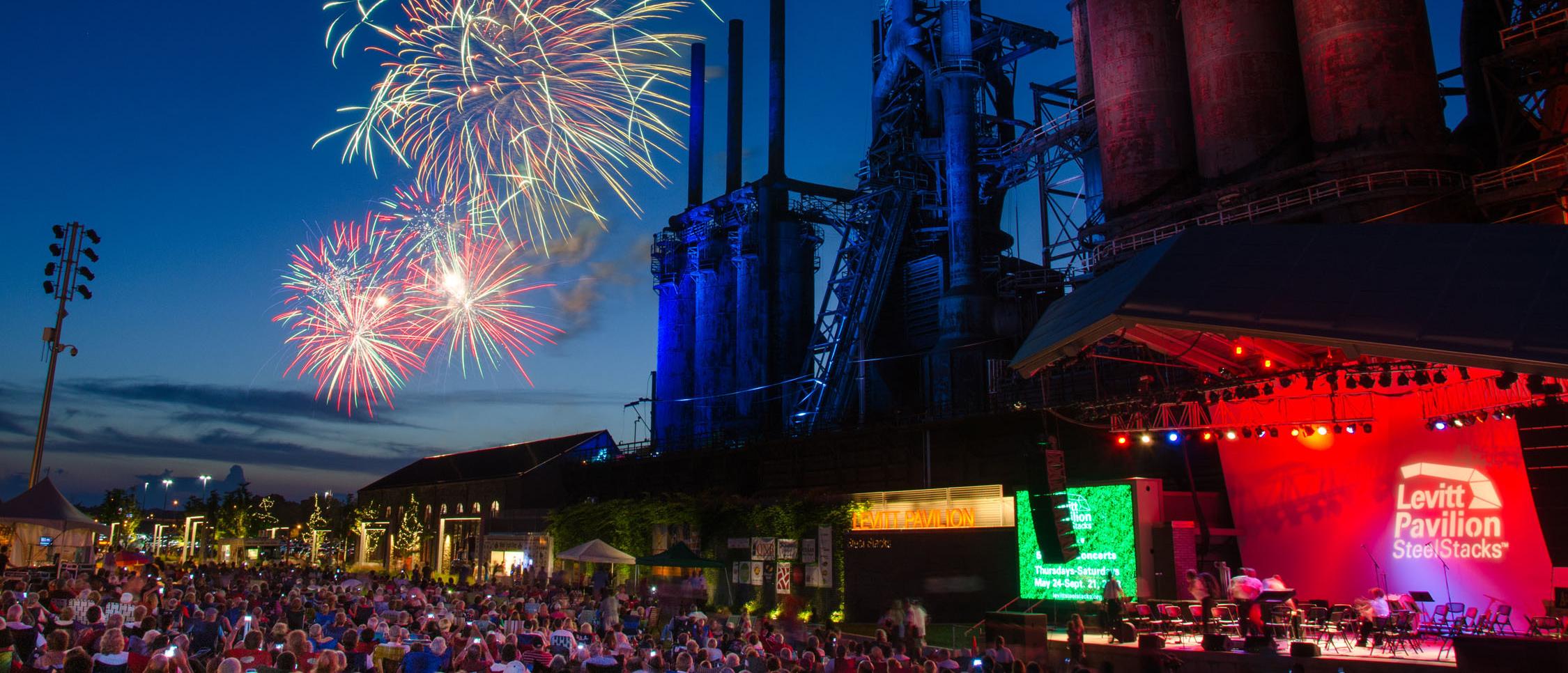 GMC Truck Dealer near Reading, PA
Just a short drive from Reading, Kutztown GMC is the premier "got to" GMC dealer for sales, service, parts, and inventory. One of the main reasons this dealership has so many loyal, referring customers is because of the world-class, exceptional service provided to each and every guest at the dealership. Whether you're stopping by to have your vehicle routinely maintained, having a part replaced, or looking for a new vehicle for yourself or someone in your family, the representatives from each department are friendly, patient, and happy to serve.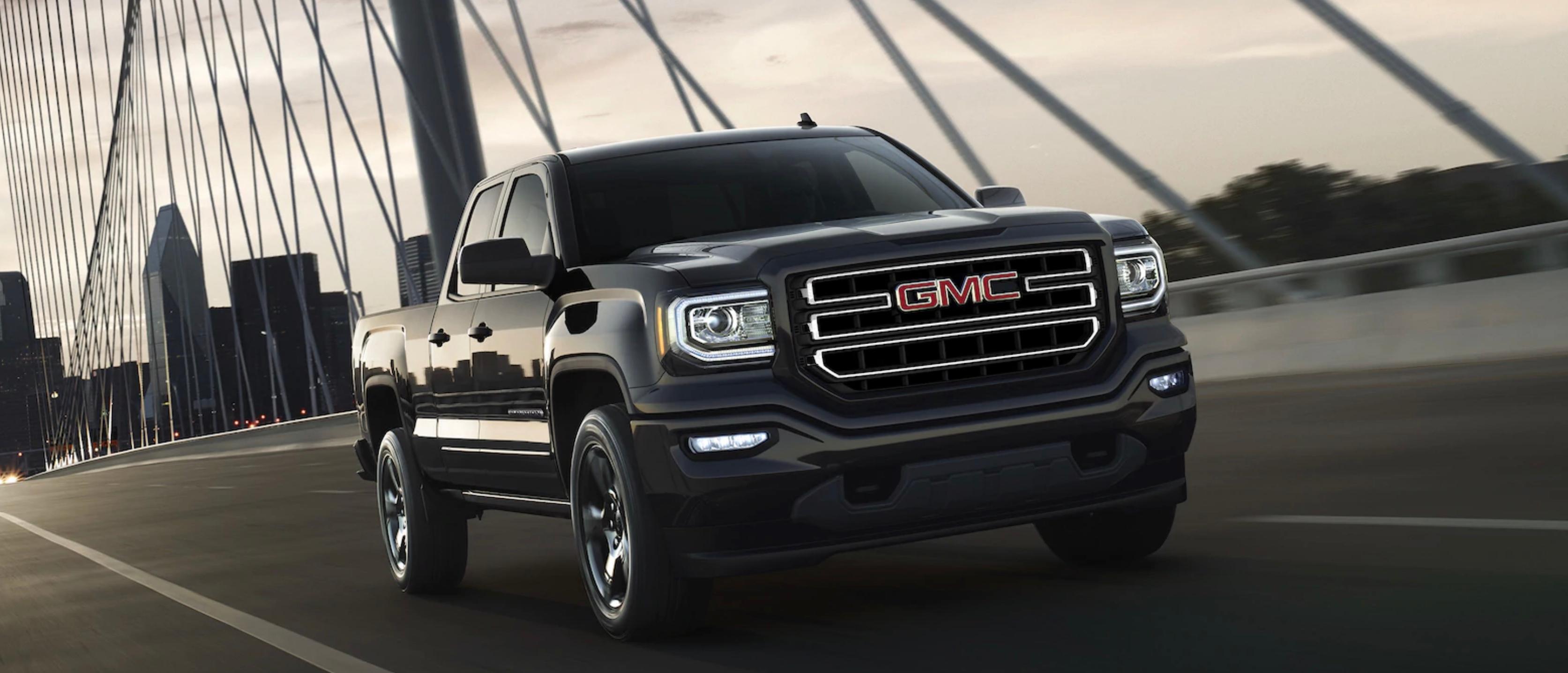 Camping in PA: Kutztown Auto's Top Spots
Summer is a great time for gathering up the family and heading out on a camping adventure. When you're driving a GMC or Buick SUV, you'll have plenty of room to pack up all the supplies you'll need to make your trip extra special. Even better, you can beat the crowds by exploring some great out-of-the-way campsites. Before you plan your next camping trip, check out these top spots. They're perfect for friends and family to enjoy spending time in the great outdoors.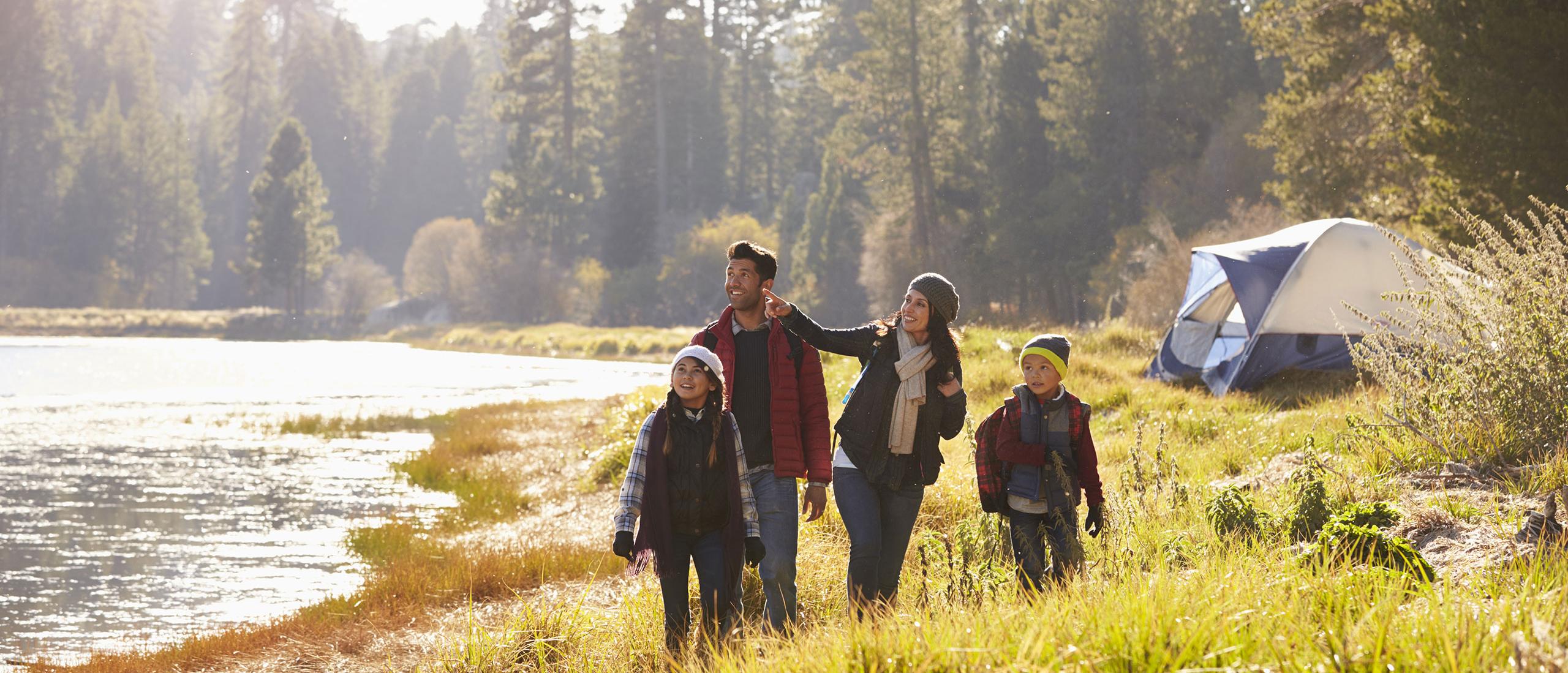 It's Coming to Kutztown - The All-New 2019 GMC Sierra
Truck lovers, rejoice! The all-new 2019 GMC Sierra 1500 is about to make its debut at Kutztown Auto. If you've been considering purchasing a new pickup truck, the 2019 Sierra is an excellent option. The safety features, heavy duty performance, and fantastic interior and exterior of the Sierra all add up to make this truck a winner. Here are a few (of the many) reasons to make some space in your driveway for a 2019 GMC Sierra 1500.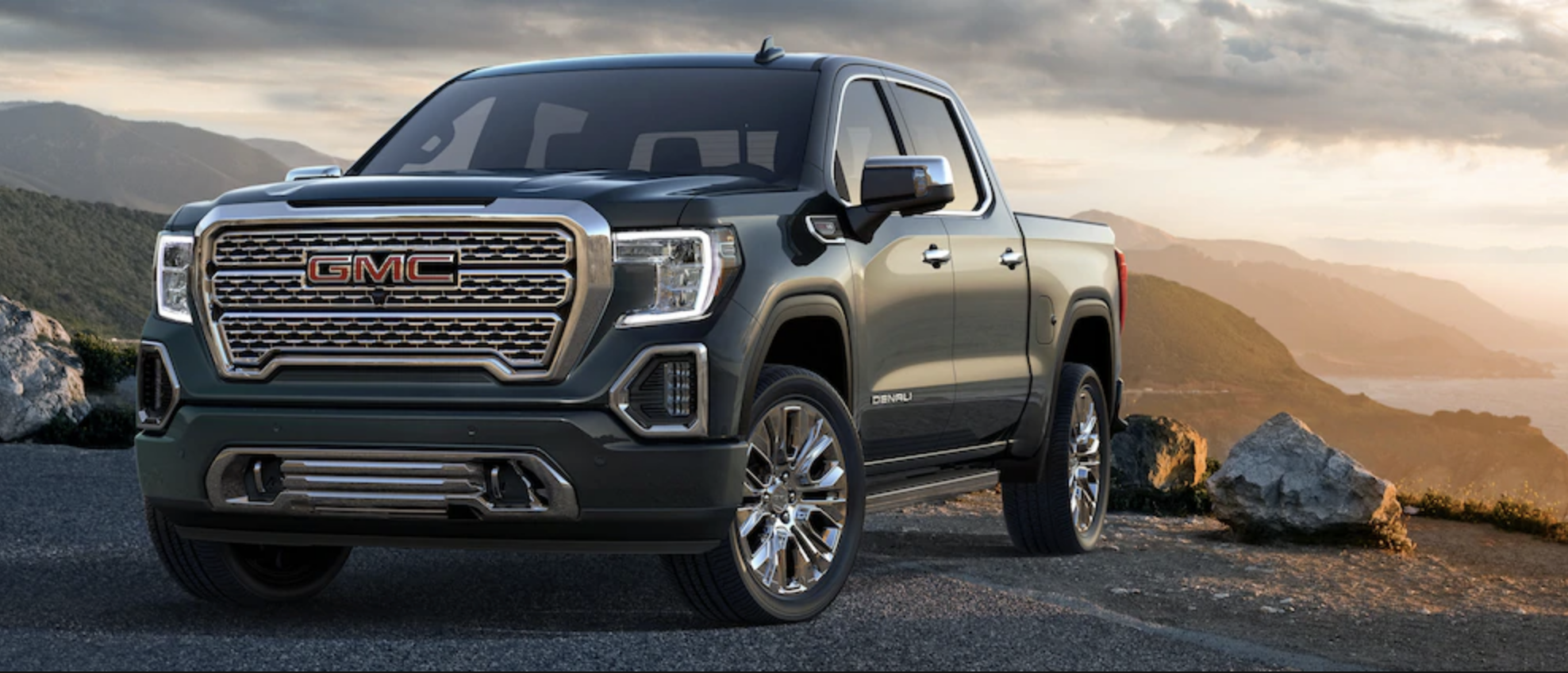 Festivals, Concerts, Fairs, & Food! Berks County Summer 2018 Events
June has officially arrived and that means that it is time to start planning for exciting summer adventures! If you live in or near Berks County, you're in luck because there are lots of fun events happening over the coming months. Before you hit the road for some summer fun, make sure your car is up to the task. Stop by the dealership at Kutztown Auto to shop a variety of new and pre-owned cars or just to get some routine maintenance done on your current vehicle. Once your vehicle is ready to roll, it will be time to check out these cool happenings.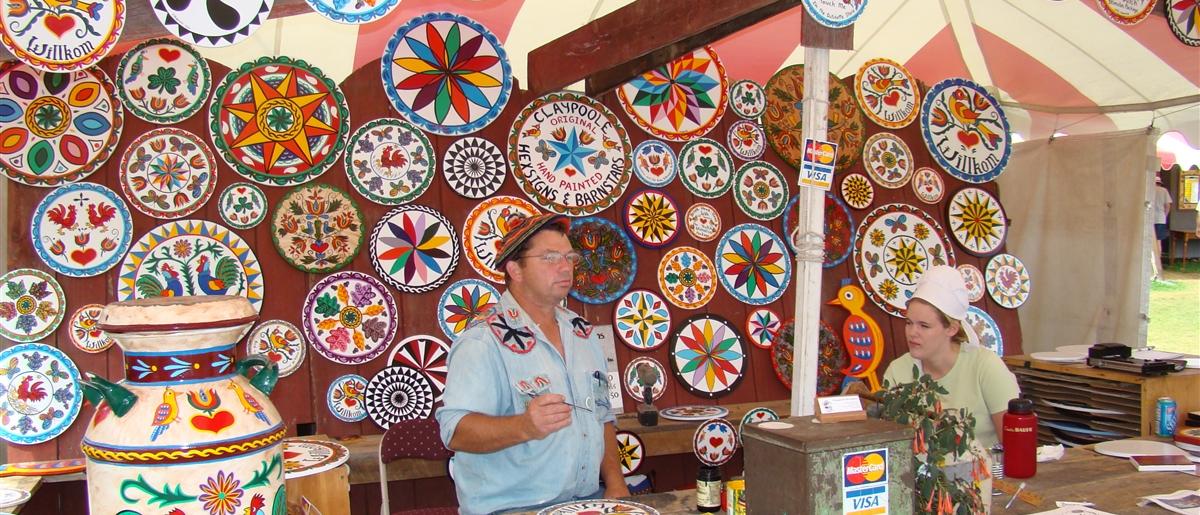 Farmers Markets in Berks County, PA
Summertime is here! That means it's time for long, sunny days, fireflies, and backyard barbecues. It also means that farmers markets will be reopening across Berks County. Farmers markets are a great way to support your local community and get to know the people who produce your food. Here are four farmers markets to check out in Berks County.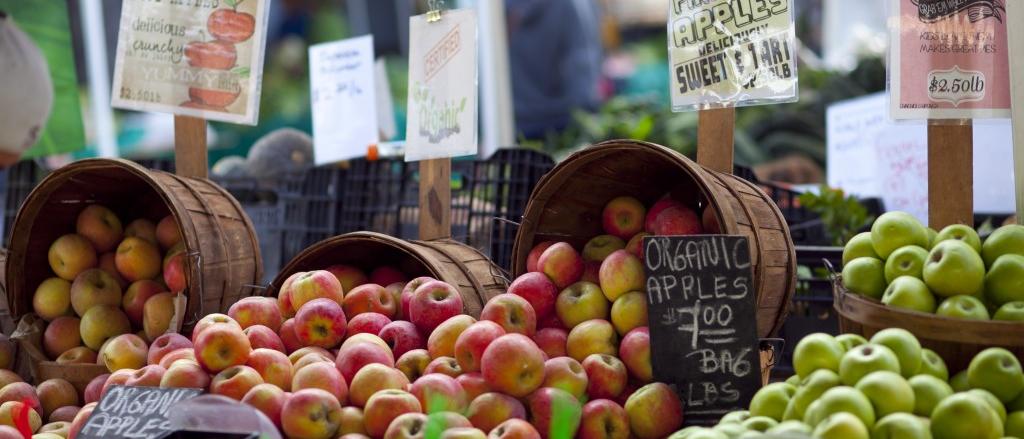 Buick & GMC Dealer Near Me
Shopping for a new car is an exciting experience. Everyone wants to be sure they're getting a good vehicle at a fair price from a dealership they can trust. If you're shopping for a vehicle, Kutztown Auto is the place to go. Kutztown Auto is conveniently located off of Route 222 in Fleetwood, Pennsylvania and serves areas from Reading to Lehigh Valley. As the area's leading Buick and GMC dealer, Kutztown is eager to show new customers how enjoyable the car-buying process can be.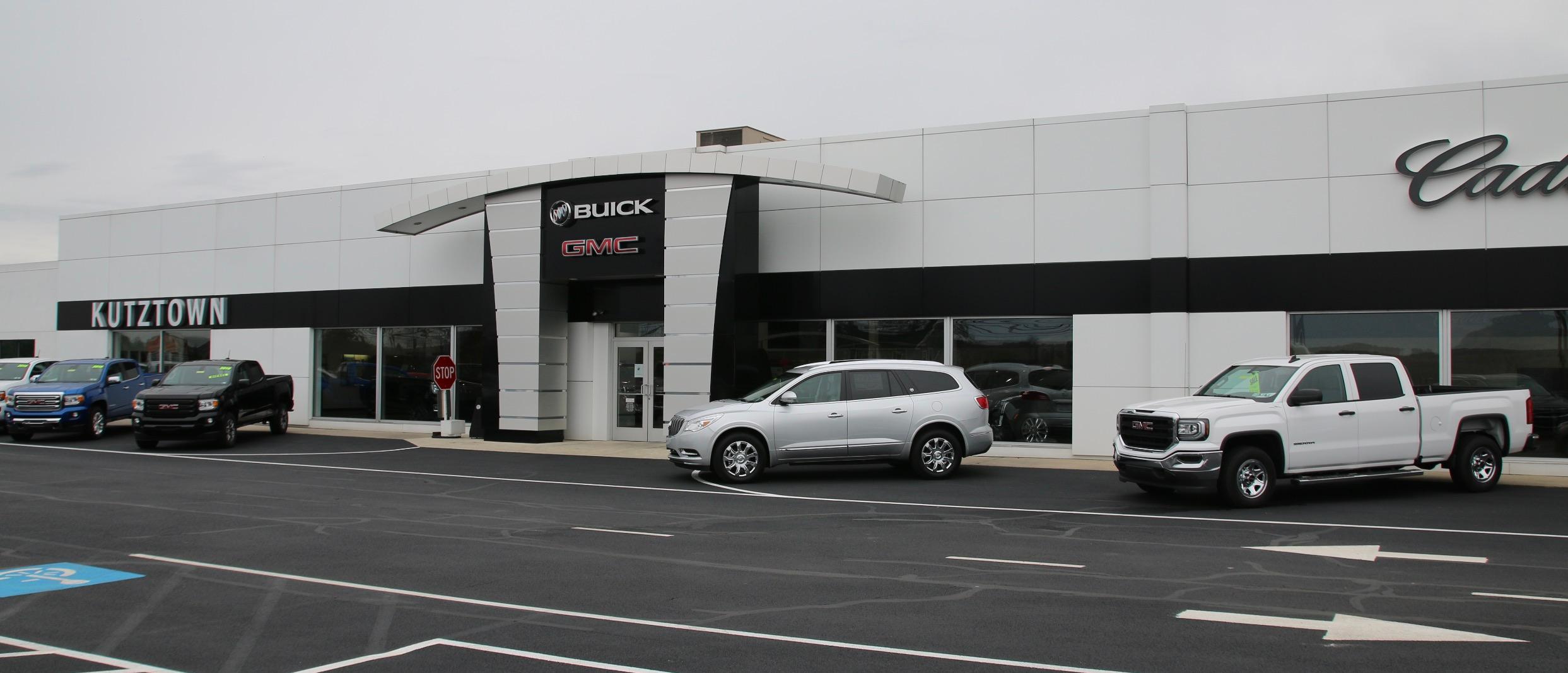 Best Golf Courses in Berks & Lehigh County
With sights, sounds, and scents of spring (finally) starting to blossom this season, there's no better time of the year to enjoy a drive in your new vehicle and head out for a relaxing afternoon of golf. We're fortunate to have so many beautiful private and public courses nearby. Here are three courses where you can unwind and be grateful snow is no longer in the near forecast!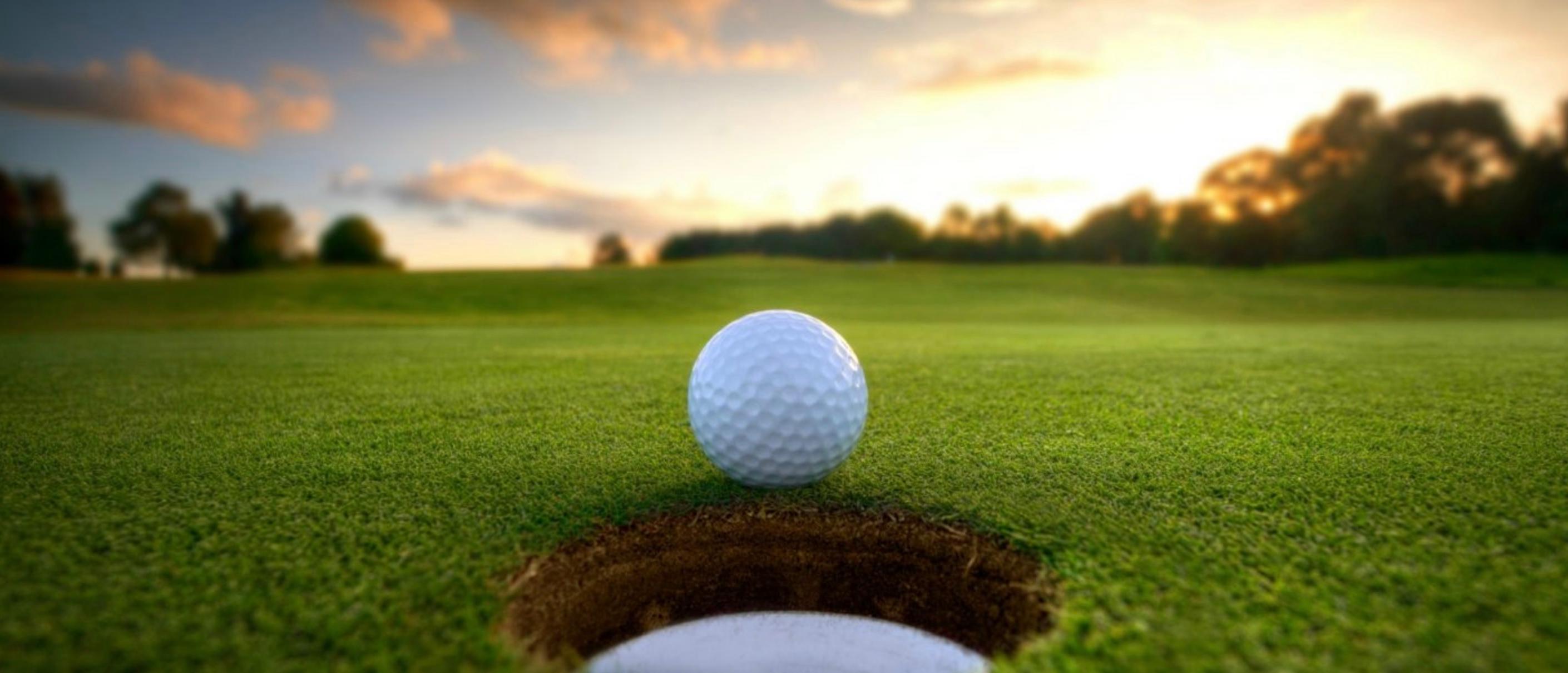 4 Top Items on Your Vehicle's Spring Service Checklist
With spring in the air, you're undoubtedly daydreaming about taking the long way home and driving along the backroads to enjoy the sights and sounds of the new season. Before you opt for that ride long, however, get your vehicle de-winterized and spring-ready! Yes, it's time to have your vehicle serviced to ensure the winter months didn't put too much wear and tear on it. Whether you purchased your vehicle at Kutztown Auto or simply live in the neighborhood and prefer to go to a local service department that you can count on, our Service Department can take care of all your vehicle maintenance needs – no matter what the make or model.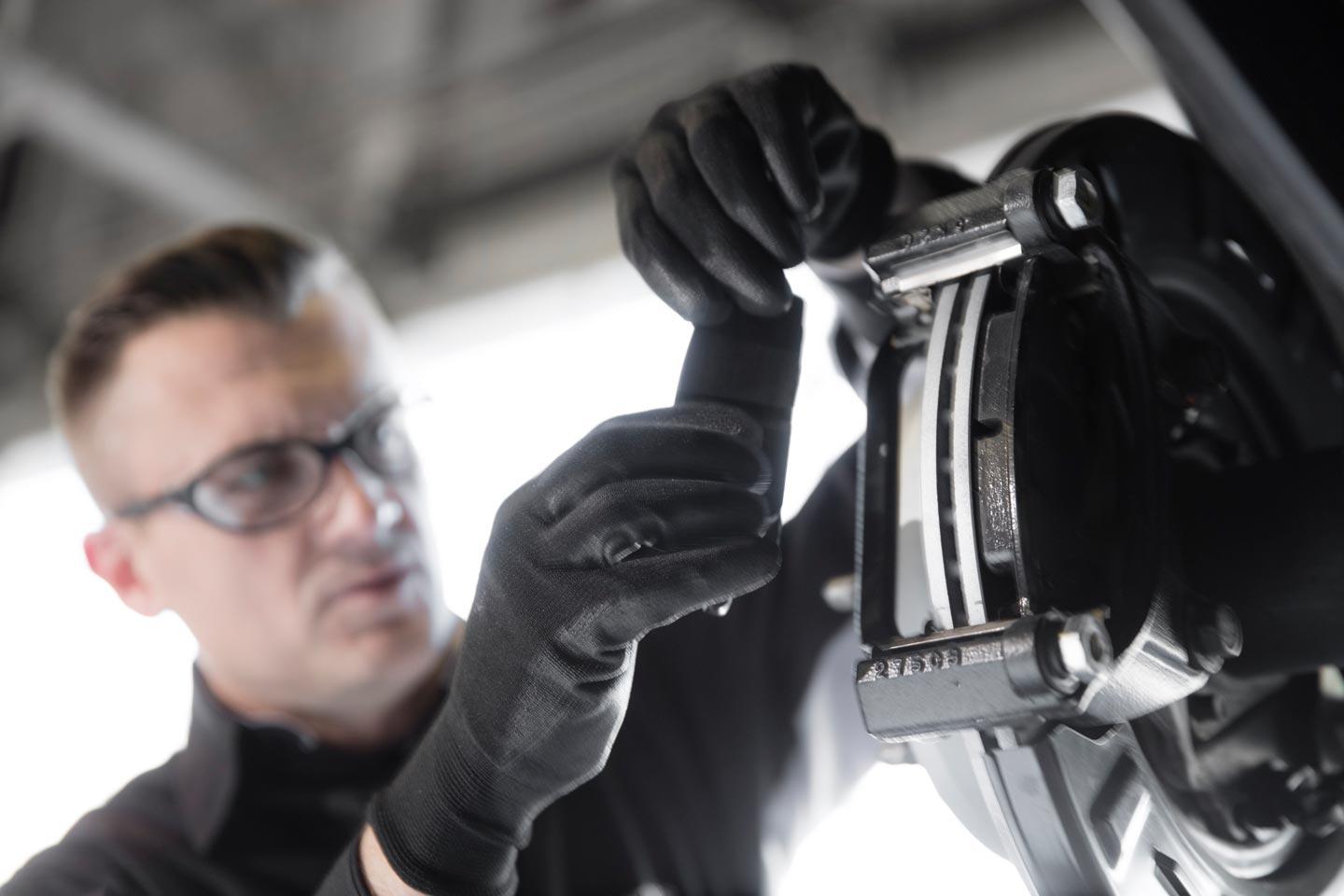 Best Concerts in 2018 at PPL Center in Allentown
Located just about 35 minutes north of Kutztown Cars, PPL Center in Allentown is an awesome concert venue not only frequented by many of the staff members here at Kutztown, but also by our music-loving customers (the same ones who want all the details on the stereo system options for their new SUV, truck, or car!) Three upcoming internationally-renowned performers, in particular, have us all especially grateful to be so close logistically to a cool concert hall and excited to be able to check out bands and artists we've loved for decades!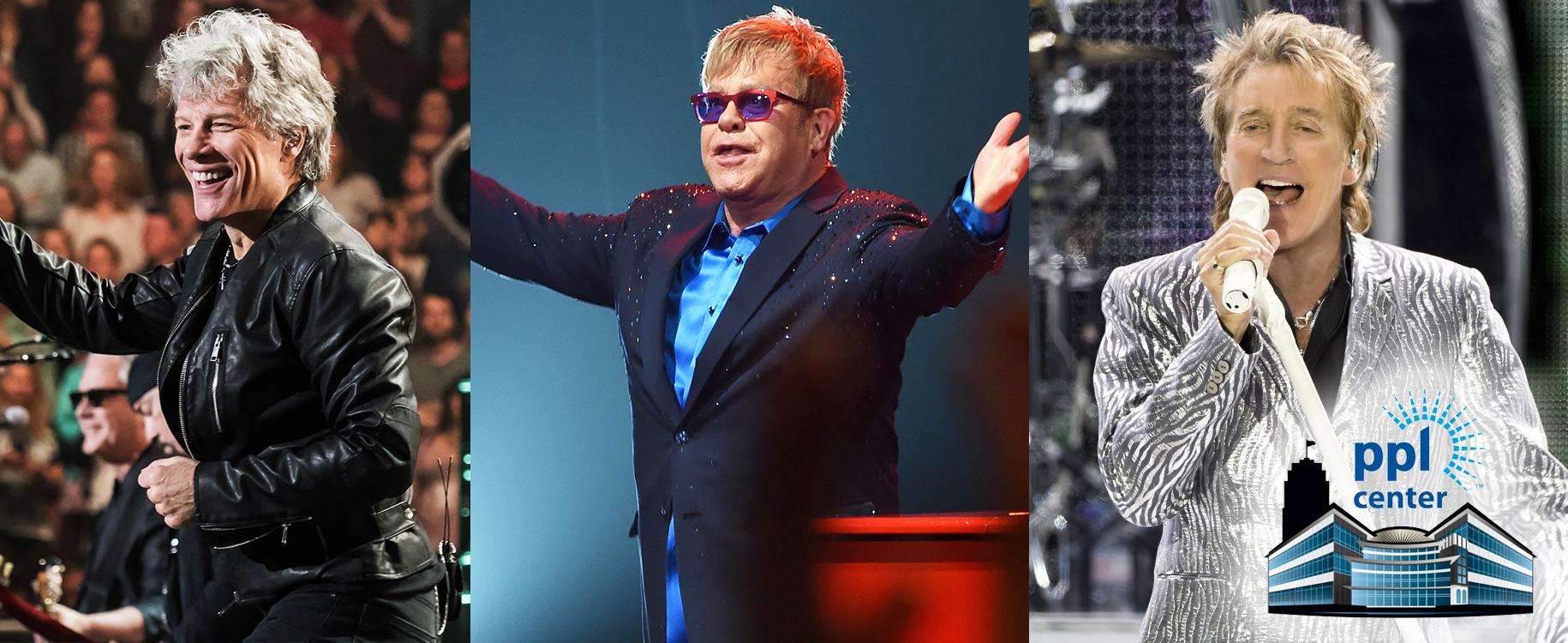 The Kutztown Auto Difference - Pre-Owned Sales
So you're looking to purchase a Pre Owned car, your car shopping experience should be one that is stress-free, exciting, and fun! Looking for your families next vehicle should never be an experience that you dread or feel uneasy regarding. At Kutztown Auto, providing world-class, exceptional, and individualized customer service to all of our dealership's visitors is our Number 1 priority. We're both proud and humbled that we're consistently able to accomplish this for several reasons.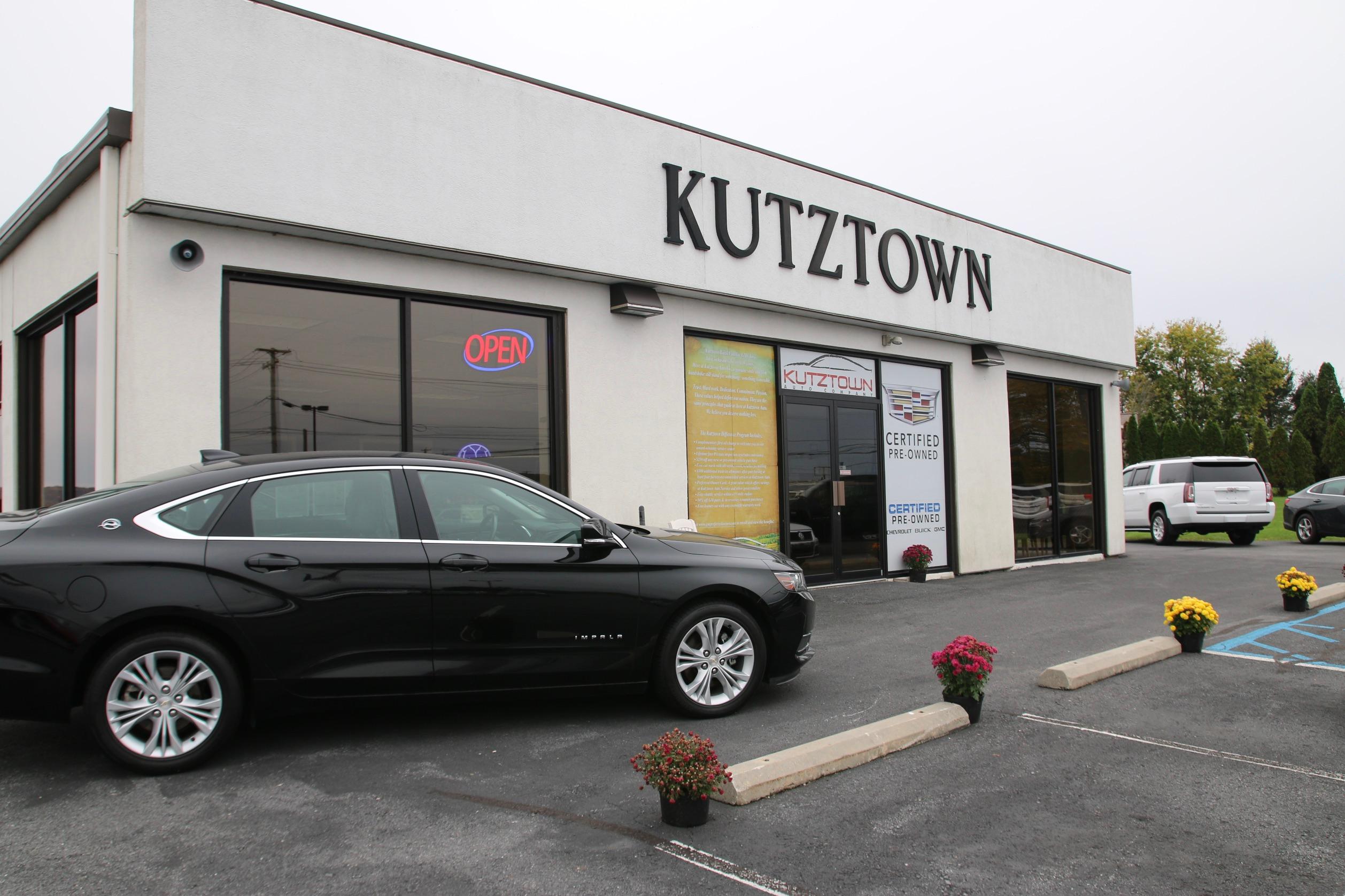 3 Ways to Give Back This Thanksgiving in Berks County
AS YOU PREPARE TO CELEBRATE THE HOLIDAYS WITH YOUR FAMILY, FRIENDS, COLLEAGUES, AND NEIGHBORS THIS YEAR, PERHAPS THIS SEASON YOU'LL ALSO CONSIDER TAKING THE TIME TO HELP MAKE THE HOLIDAYS BETTER FOR FOLKS YOU DON'T KNOW AND WHO MAY BE STRUGGLING. There are countless ways to give back to the community -- especially during the holidays. From purchasing coats and gifts for children and donating them to local charities, helping out at your church, to turkey, tree, and grocery shopping for families who cannot afford to do that this holiday, the list of ways you can be that shining light of hope in someone else's life is truly endless. Here are three wonderful and super-easy ways for you and your family to pay it forward this holiday season.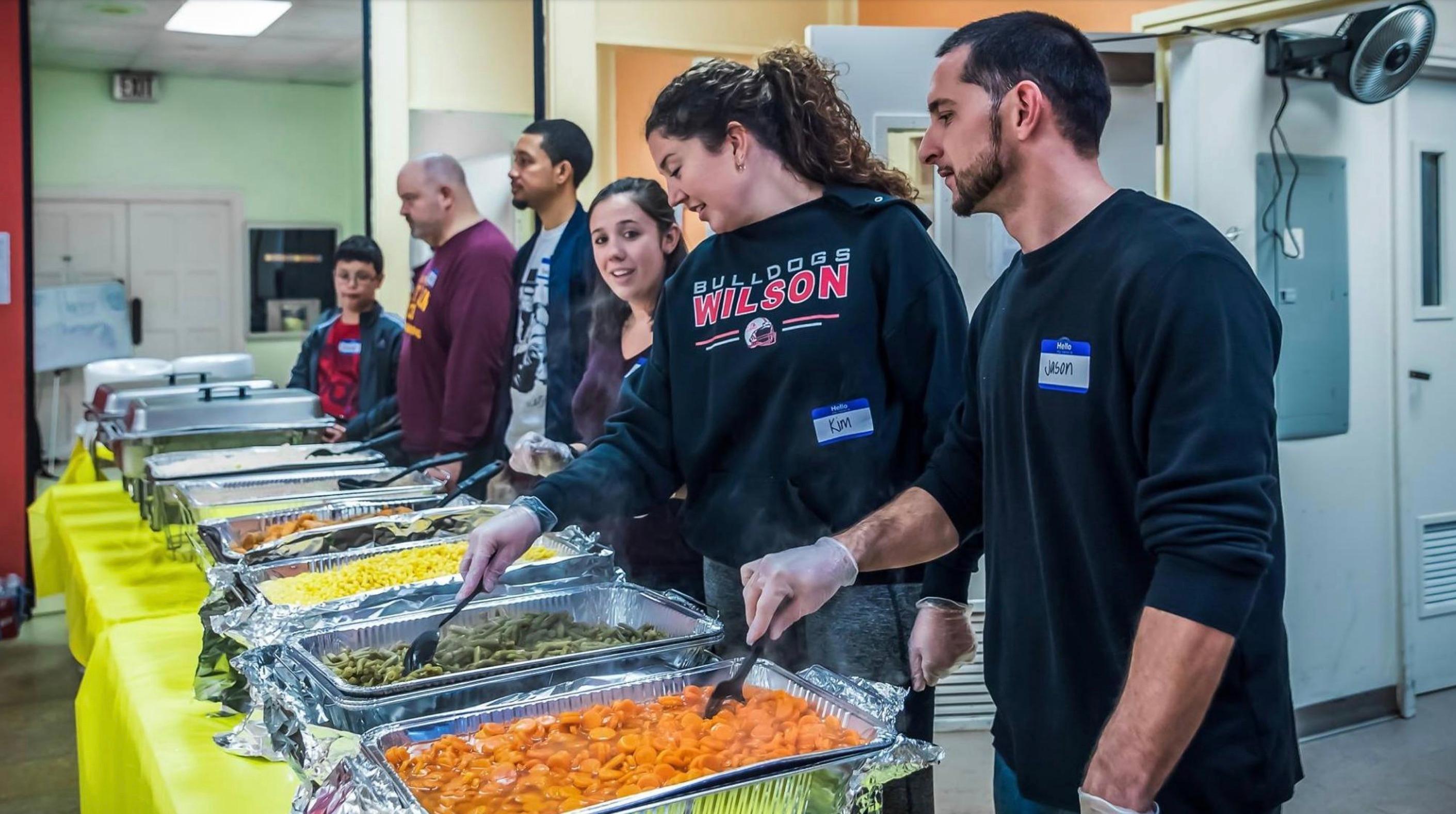 Scared-y Pants: Berks County's Wild & Wicked Haunted Attractions
Looking for something spooky and scary this Halloween? Pack up the family Here's a look at Berks County Halloween attractions you'll want to check out (depending on how much you want to be scared out of your mind!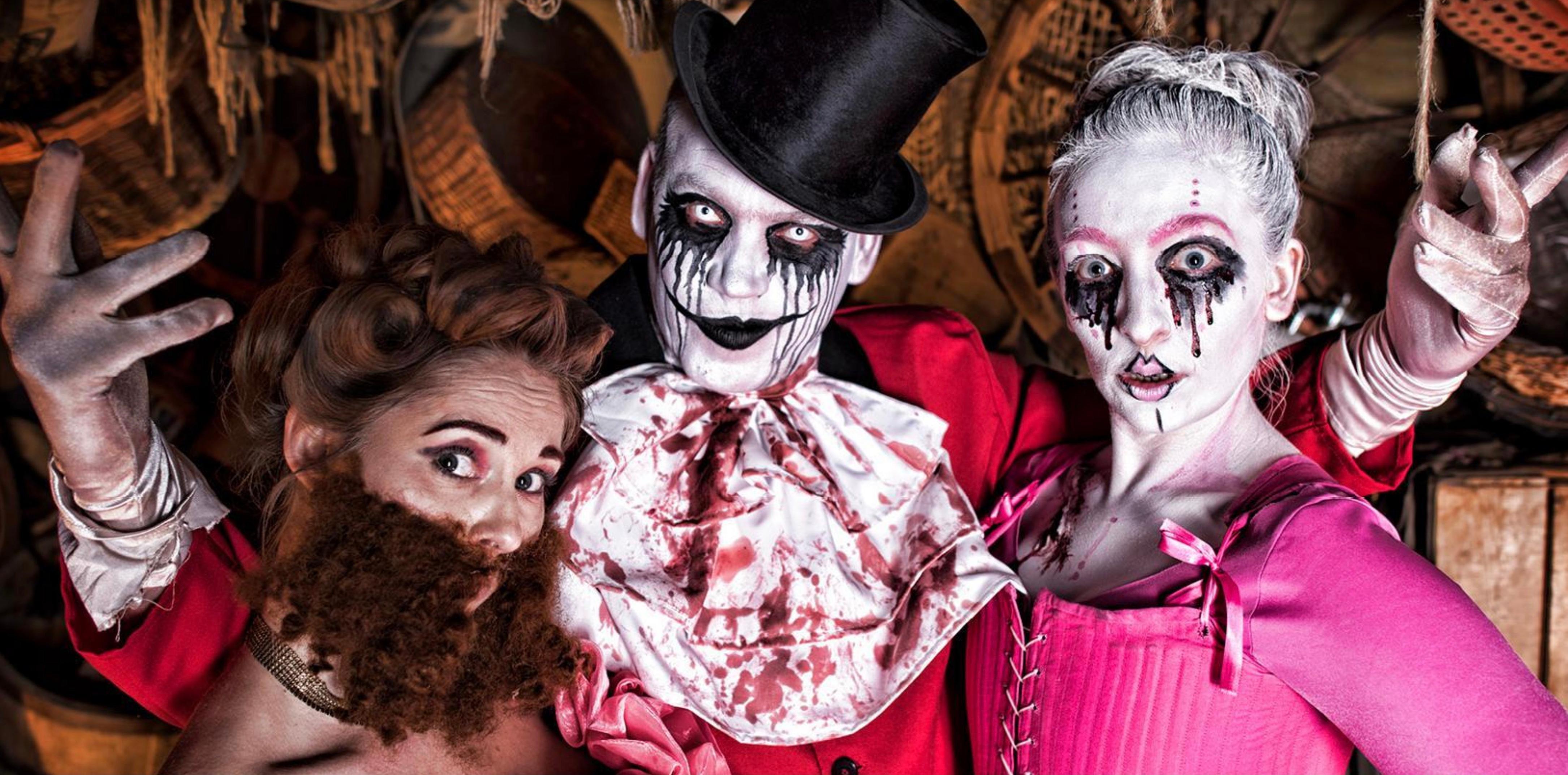 Three Foodie Must Go Restaurants in Berks County
There's really no better way to celebrate the purchase of your new GMC or Buick from Kutztown Auto Company than to drive over to one of the many popular local restaurants and enjoy a fantastic meal with your family and friends (or go solo!). Here are three distinctly-different eateries right around the corner from the dealership that each offers a fabulous menu, an inviting ambiance, and exceptional service.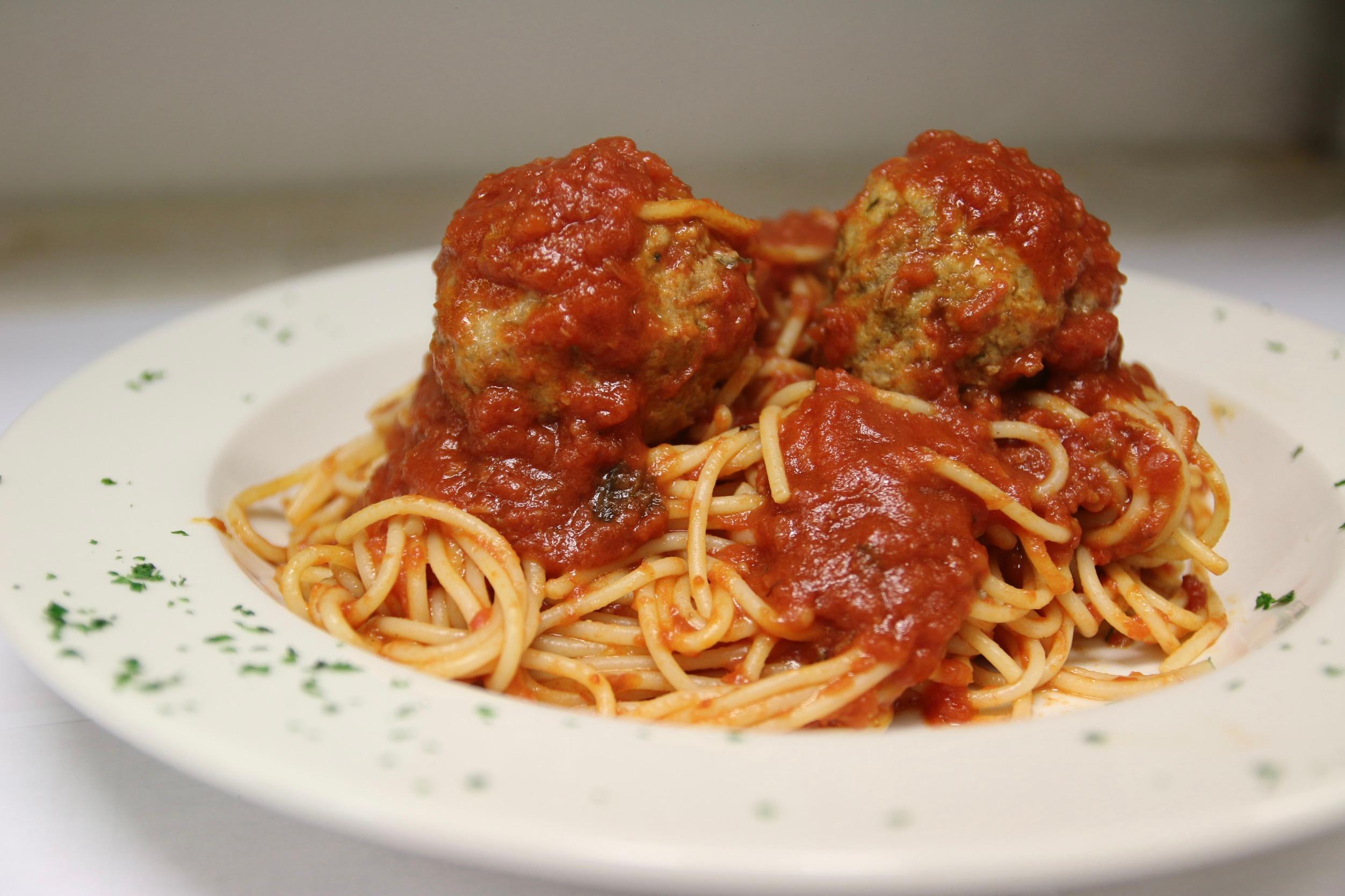 Best Local Spots to Go Hard on Sunday
This football season, get off the couch and stop cutting the grass and head over to some of the coolest watering holes in the neighborhood. Sure, it's convenient to lounge like a lizard in your pajamas in the comfort of your home and watch your team win from your couch as your significant other nags you about the LIST of chores you have yet to complete! Yes, going to the game and tailgating is an event in and of itself. Enjoying a football game in a pub filled with like-minded fans, however, truly elevates any given Sunday. With great food, lots of laughter, and the opportunity to high-five it with new and old friends in an intimate, comfortable setting, nothing compares to enjoying football games in your local pub.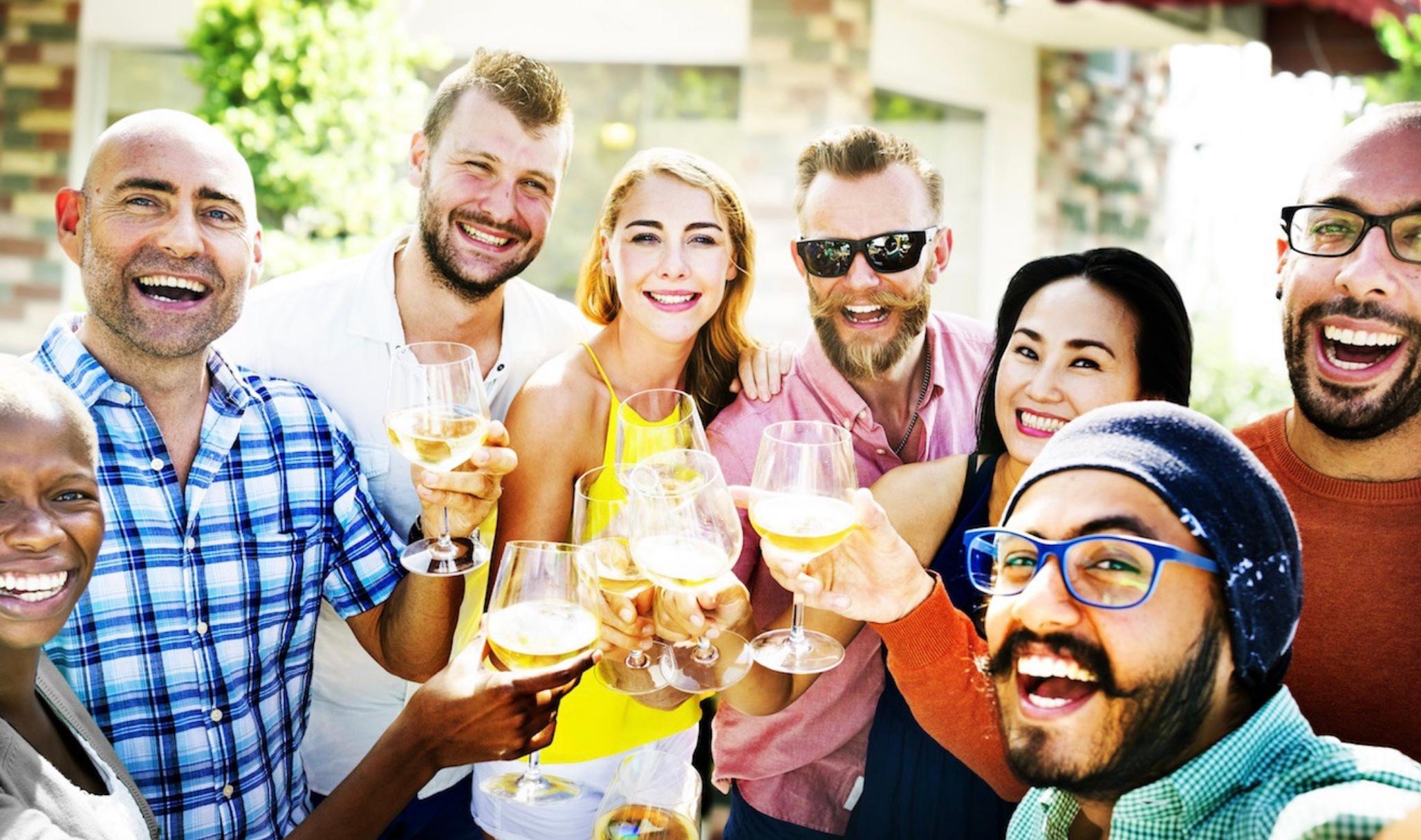 8 Badass accessories to jack up your gmc sierra truck

Sure, without changing one thing ~ you can certainly drive your new GMC Sierra 1500 right off the Kutztown Auto lot and venture off into Pennsylvania's sunset beaming with pride behind the wheel of your awesome new wheels. But what new GMC Sierra 1500 owner does that when there are so many badass Truck accessories available to customize and jack up your head-turning ride?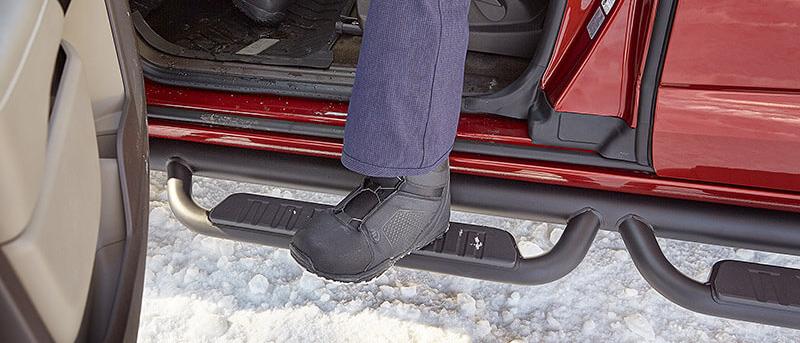 President's Day Specials & Savings
President's Day is an American holiday celebrated always on the third Monday in each February. The first President's Day was in 1885 presented by President George Washington! Some people still call it "Washington's Birthday." After being celebrated on Feb 22 (Washington's Birthday) the 1971's Uniform Monday Holiday Act, an attempt to create more three-day weekends for the nation?s workers moved the Holiday to Monday. President's Day is now popularly viewed as a day to celebrate all U.S. presidents past and present. Kutztown Auto wants to give their customers the best savings on this 3 day weekend! Make a trip to Kutztown Auto in Fleetwood and test drive a certified pre-owned vehicle or a new vehicle.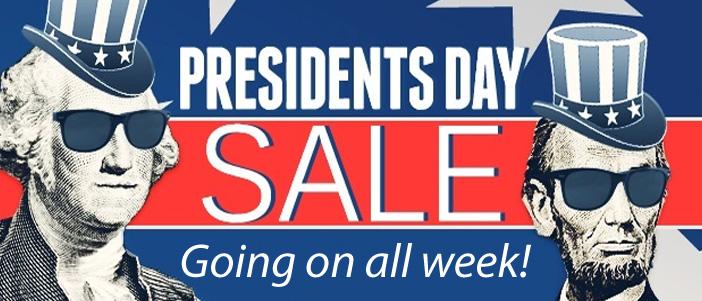 Best Restaurants in Lehigh Valley For Valentine's Day
Valentine's Day is a huge day for a lot of couples. It is a time when love is showcased and it is shown to those that may or may not have known that you felt that way beforehand. When you want to celebrate Valentine's Day with someone that you care about you want to do so in the perfect place. One thing that many people love to do to celebrate is to go out to dinner at a restaurant. The thing about that is most cities have a ton of restaurants that you can choose from and it's great to have an idea of what some of the better restaurants are that you may want to choose from. For those that live in or are near Lehigh Valley, here are some of the best restaurants that you can go to for Valentine's Day.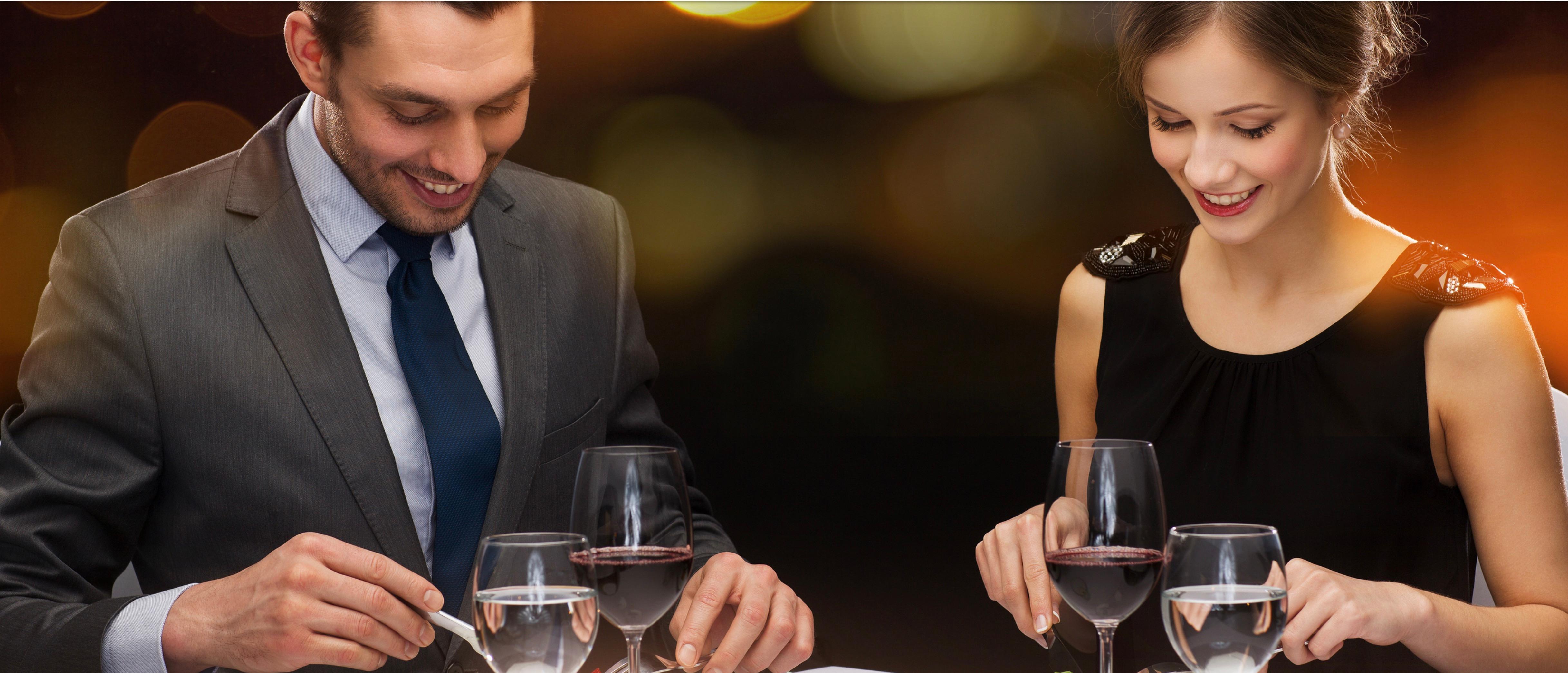 Reading Area Swimming Pools
When it comes to the summer time in general, there are more than enough things to fall in love with. From simply kicking back and being able to soak up the sun to enjoying the events, concerts, and outings that happen each and every month all summer long, there is always something to do. However, what you need to be sure of is when you are looking for a place to actually cool off this summer that you truly do have a place to go and a chance to get some relief. Check out a few of the following places this summer just in case you are having trouble coping with the heat or the humidity around the Fleetwood, PA or Reading, Pa area.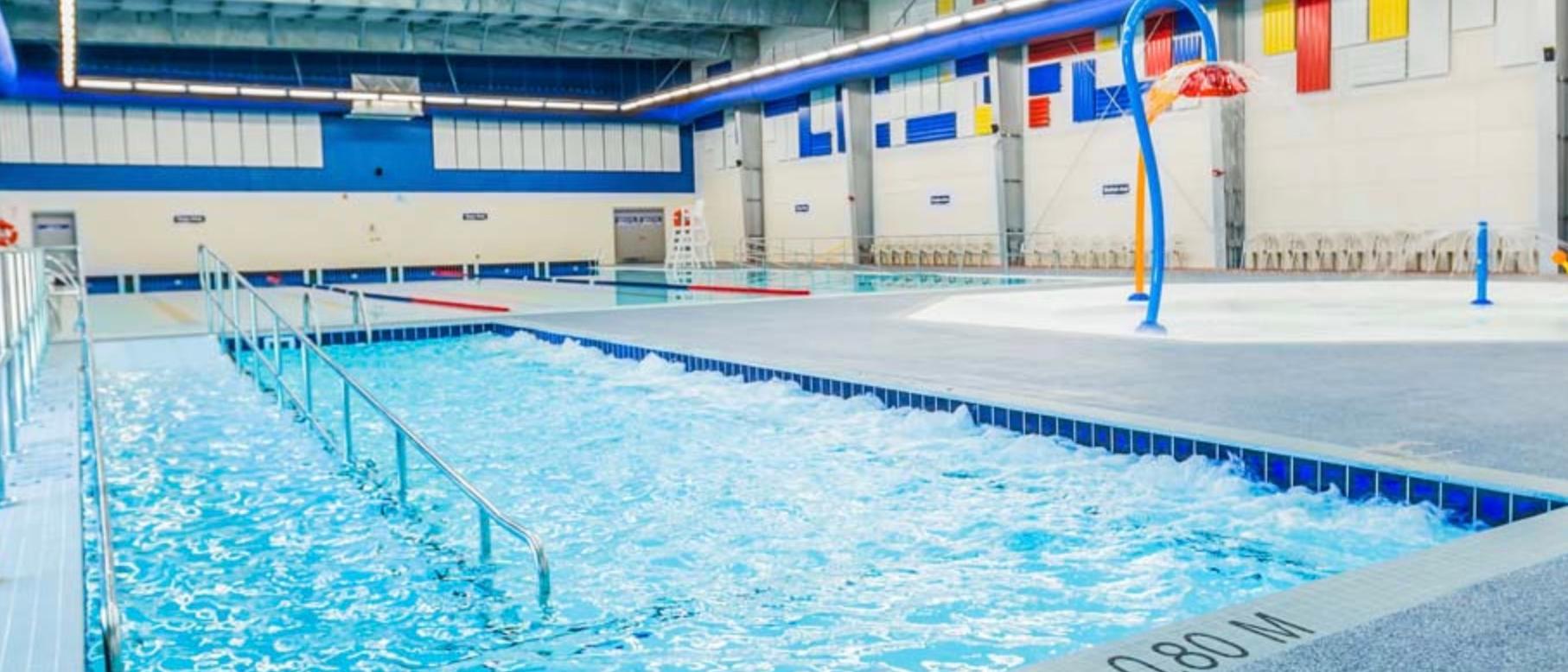 Top 3 Water Parks in Eastern Pennsylvania
Whether a weekend getaway, short vacation, or extended odyssey across the country on low rations and the spark of discovery, you owe it to yourself to have some fun in that new Buick or GMC Vehicle! Maybe it's time to load up the floaty-toys, swimsuits and goggles. Summer is hot, and what better way to celebrate in the East Coast Summer than with a trip to the water park? Following are three top water resorts on the east coast worth exploring with the whole family!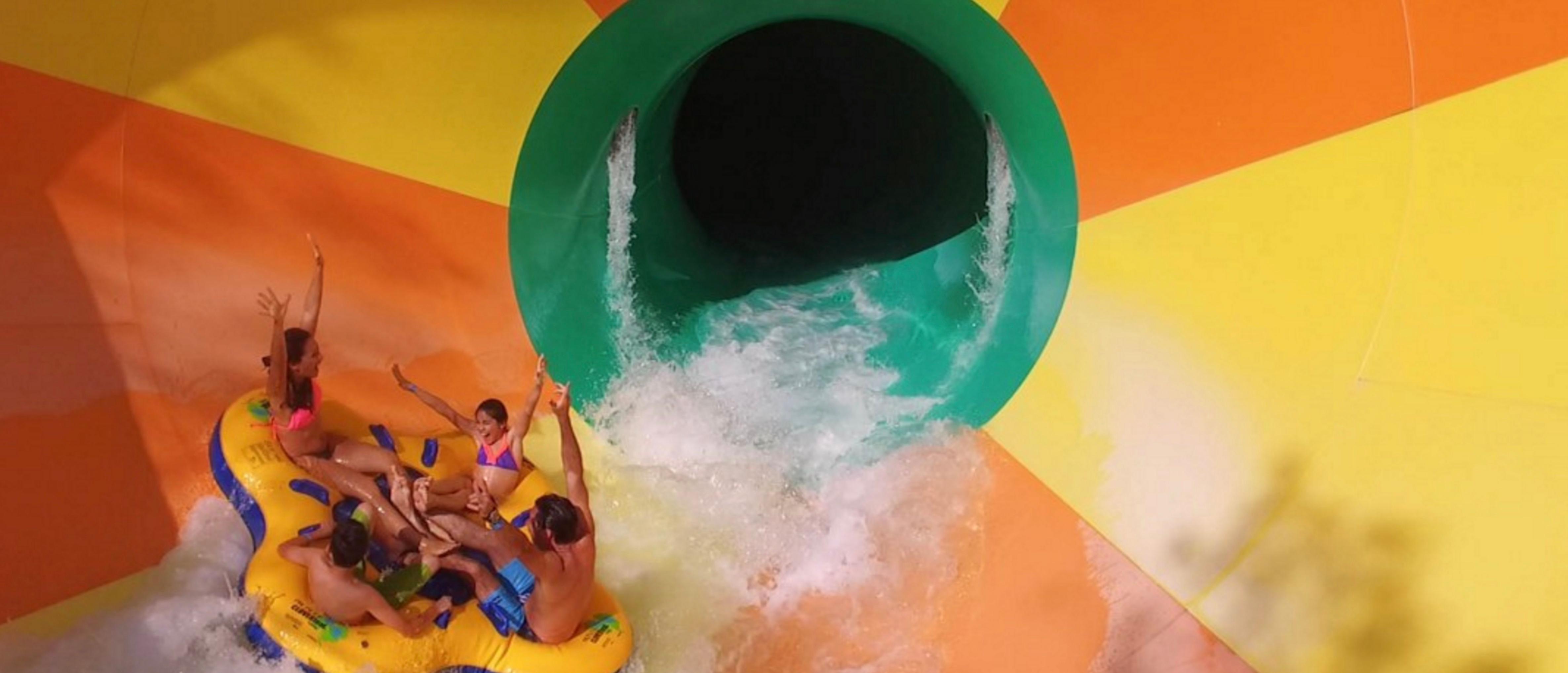 Memorial Day Weekend Events in Reading, PA
Reading, PA is a vibrant city with no shortage of shopping, dining and entertainment opportunities for residents and visitors to choose from. In addition to these regularly available activities, the city also hosts a variety of special events throughout the year. Read on for some of the most exciting events coming to town this Memorial Day Weekend.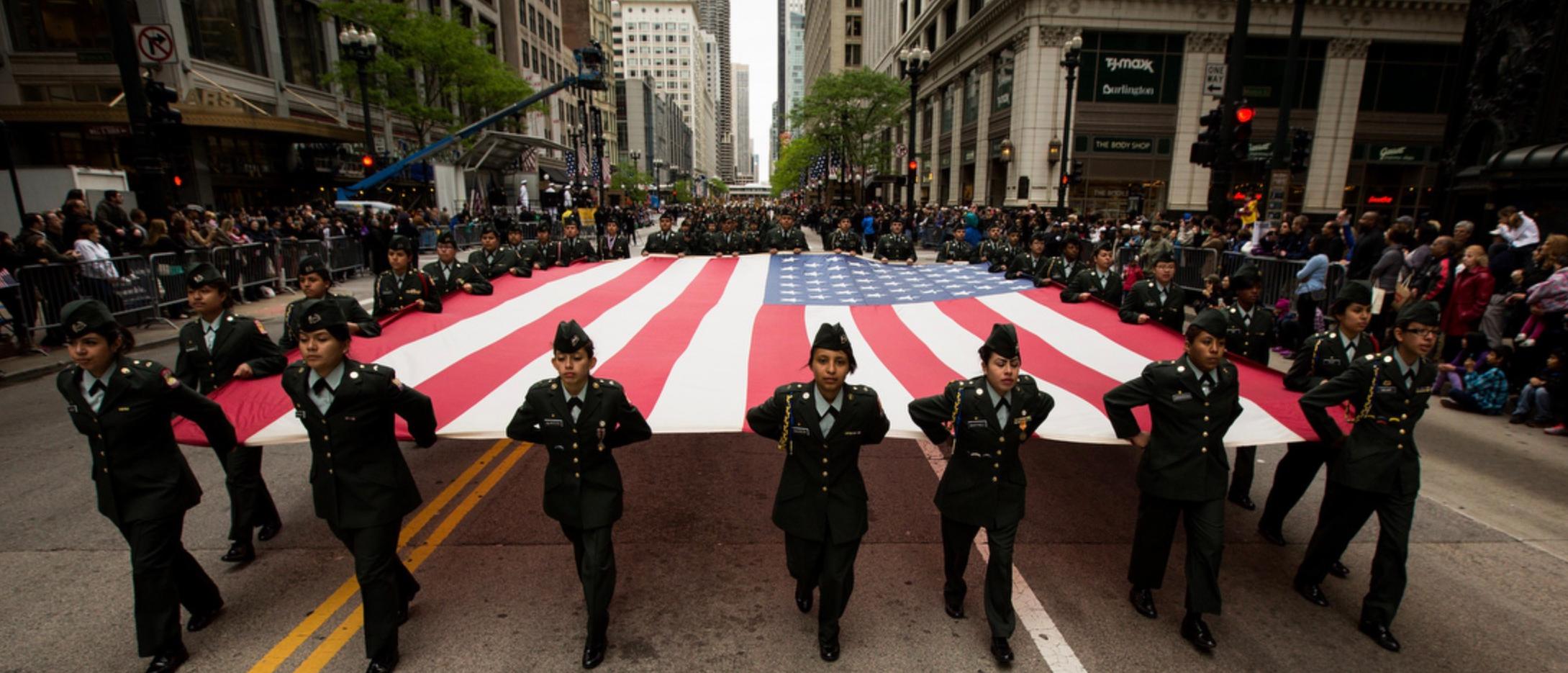 3 Can't Miss Irish Bars in Berks and Lehigh Valley
If you're looking for a great place to eat and drink with a fun atmosphere, Irish Pubs are some of the best establishments to do so. These pubs are very popular around the area because of their unique style and " Old World " feel. With a friendly environment and Irish traditions; you'll get a taste of what the Irish culture is all about. From hearty foods, drinks, sports, and music; these old school style pubs are a great place to kick your heels up and let go. This article is written to give you some insight of three popular Irish Pubs. Wonderful places for relaxing, meeting new people, dancing, and celebrating the moment. You'll definitely enjoy yourself while getting a taste of this wonderful culture.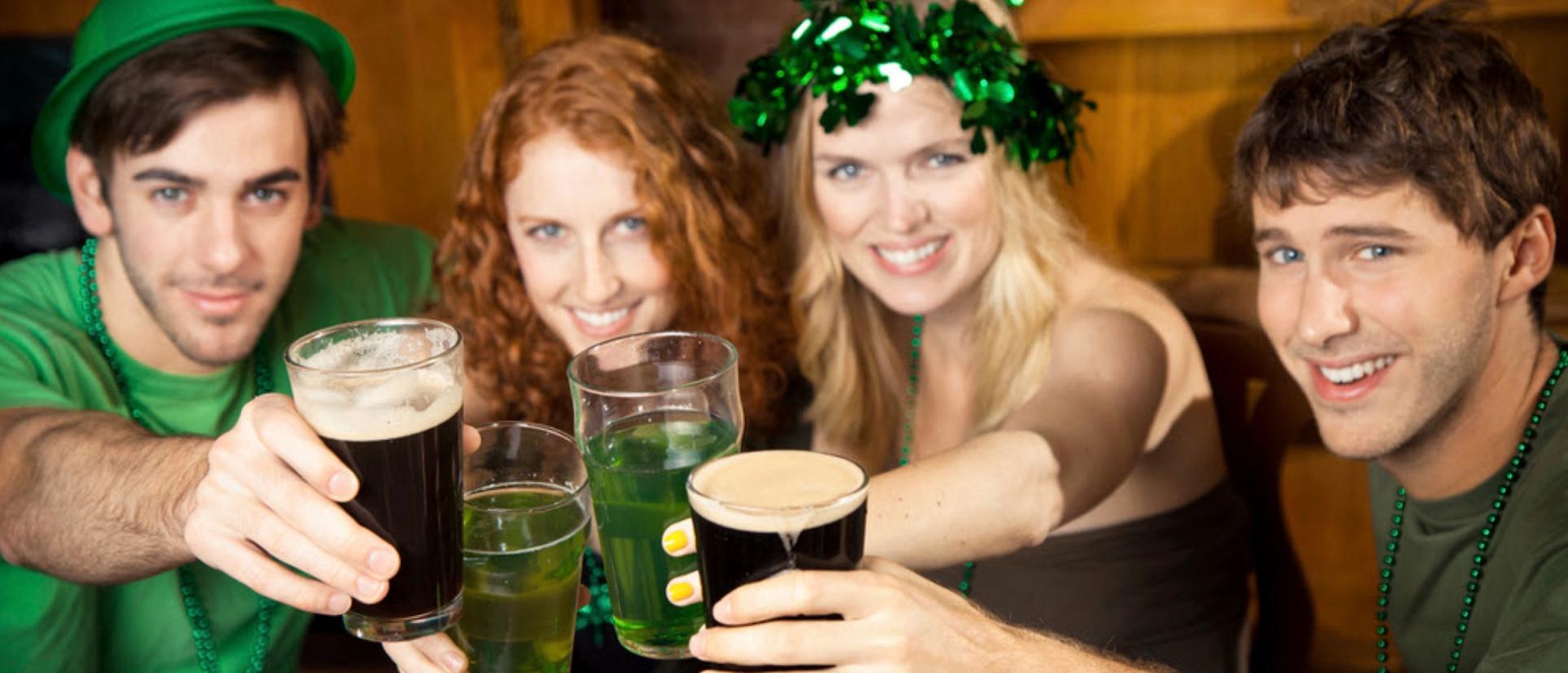 Top Three Romantic Restaurants in Reading, PA
Celebrate romance with a meal meant to be savored. While Reading offers a wide variety of dining establishments to visit, three take the cake for most romantic. Swirl a glass of vino at Winedown Café and Bar, indulge in fine dining at Dans at Green Hills, or cozy up to from scratch Italian at Mom Chaffe's Cellarette.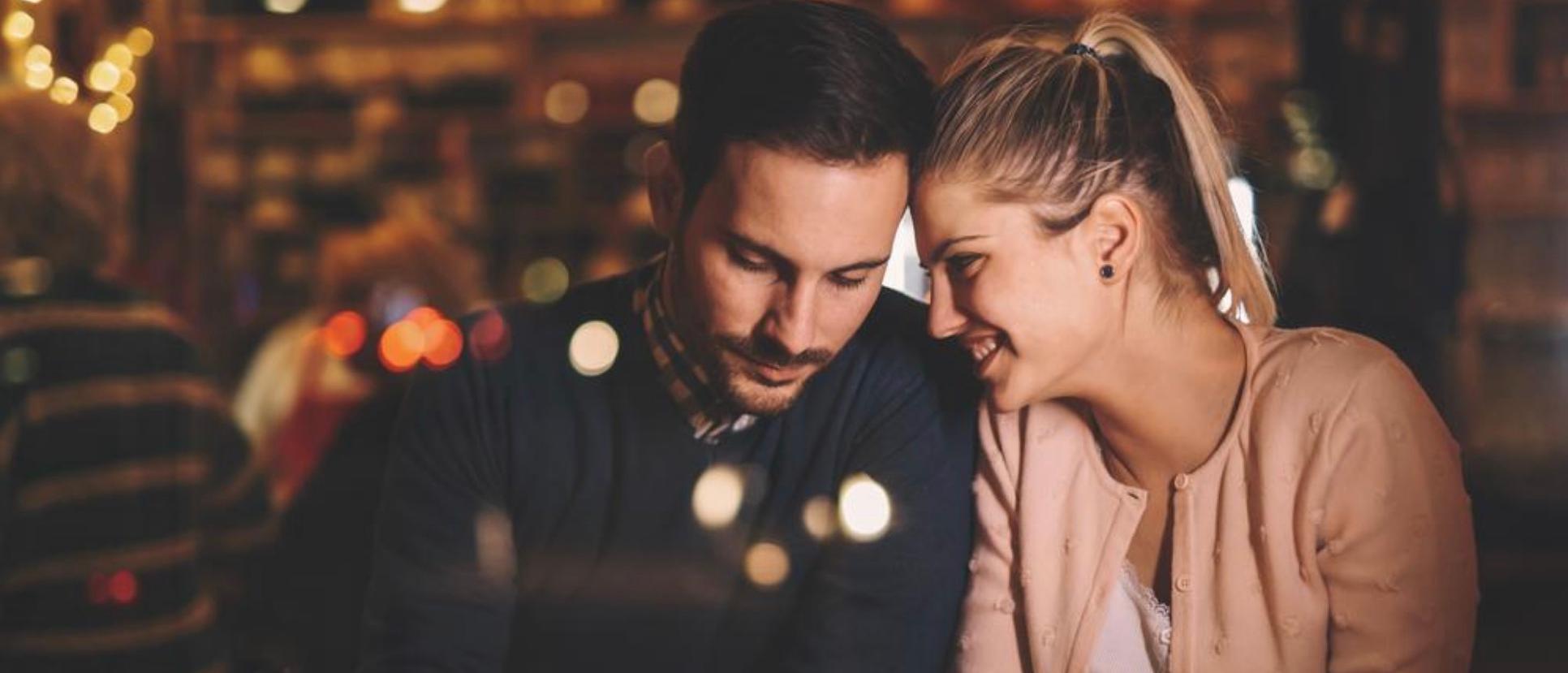 Best Car Washes in Reading, PA
Why use car wash for your car? We are in winter season now and salt deposits are tough on your car. Although salt is beneficial for driving conditions, it causes havoc to your car. It is corrosive to the paint of your car. It is therefore advised to take your car for a good wash after the snow melts and the white residue of salt appears. You should avoid low quality, gas station car wash. The question is why? Although we all value saving money and it seems gas station car wash is an ideal way to save money, there is one problem. Such places have large brush heads which are abrasive and lead to scratches on your car's finish. It is therefore advised to take your car to professional car wash where people will care and value your car not just machines which may cause harm or damage your car.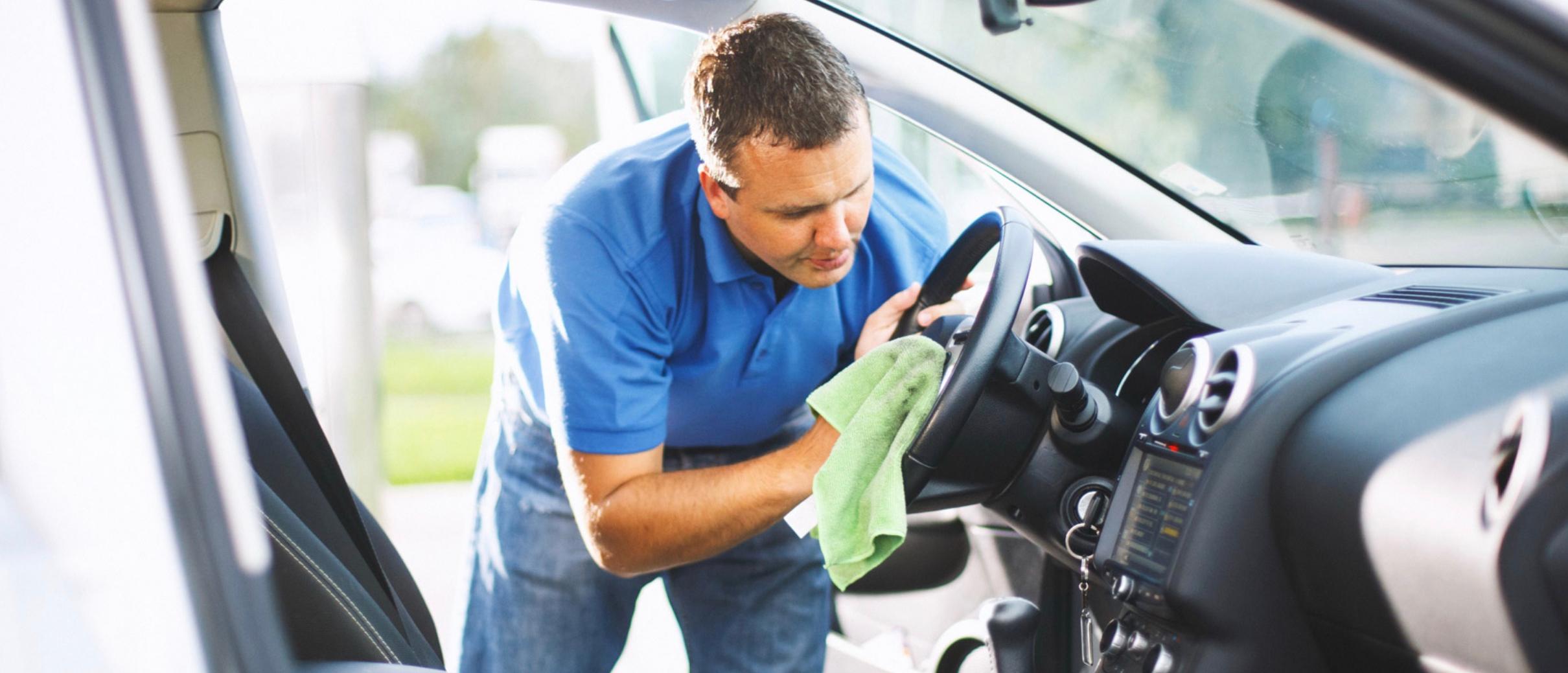 Best Automotive Service in Lehigh Valley, PA
Feel that it is time to get your car serviced? Not sure which Automotive Service Shop to use? We have accumulated the top 3 Best Automotive Service Shops in Lehigh Valley. There is a broad range of knowledge that auto service shop owners have to know in order to run a quality shop! Our suggestion is to continue to do your automotive service shop research but take these shops into consideration! It is time to find a good automotive service shop which you can trust to give you the best car service experience in Lehigh Valley, PA. The following are some of the best that you can choose from.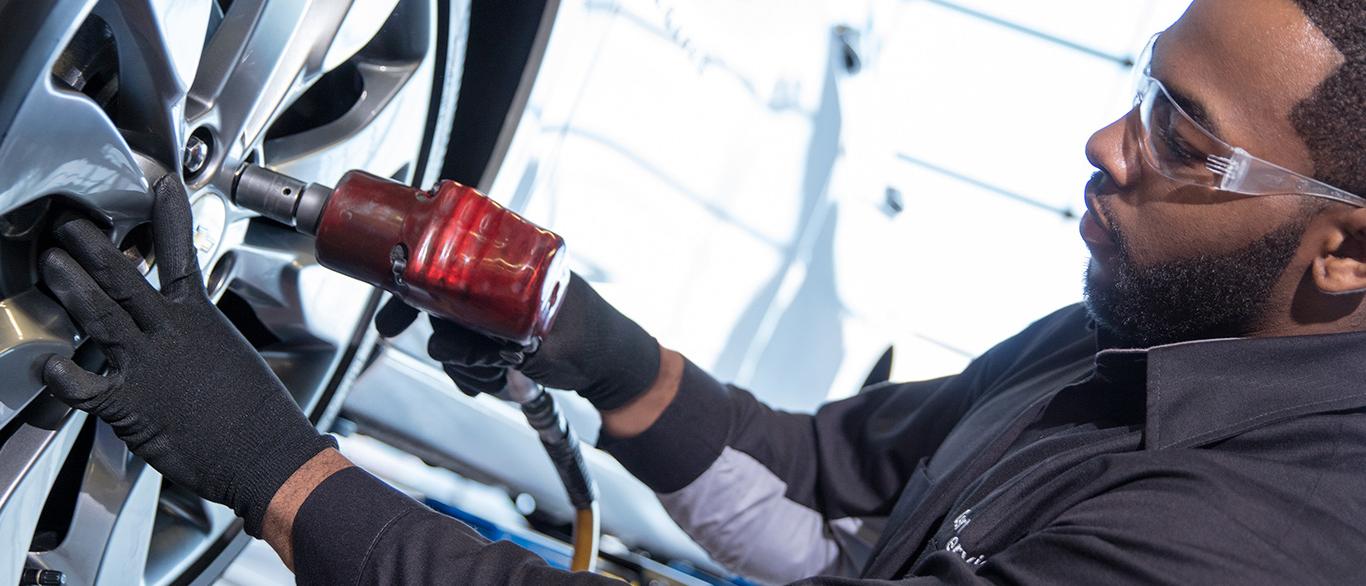 Best Coffee Shops in Lehigh Valley, PA
The coffee house present us a place to boost up with creative energy, but also ironically a place to calm down with friends or a date, drinking lattes and chewing treats in superior company. Whether you're holding that important morning cup approaching to work or staying in to the study, the Valley is full of with pretty and comfy coffee shops where you'll feel just like at home. Here's the list of 5 best coffee houses in Lehigh Valley, PA to grab a superb cup of coffee.